Author Elizabeth Pantley has just released her latest book, The No-Cry Sleep Solution for Newborns: Amazing Sleep from Day One – For Baby and You
. This book is a must-have for parents with newborns or for those who are expecting a baby.  Pantley's advice will help parents get their children off to a good start with sleep and avoid the need for sleep coaching in the future.

Pantley is the author of several parenting books, including The No-Cry Sleep Solution: Gentle Ways to Help Your Baby Sleep Through the Night
and The No-Cry Sleep Solution for Toddlers and Preschoolers: Gentle Ways to Stop Bedtime Battles and Improve Your Child's Sleep
. Details about Pantley's approach can be found on her website, www.nocrysolution.com.
The new book begins with Pantley's "15 Keys to Amazing Newborn Sleep."  For tired new parents or anyone seeking some quick advice, reading even just the summary of the Keys is a great help.  For those who want more detailed information, there's a handy listing of page numbers for more in-depth information.
The 15 Keys contain tips to start healthy sleep habits from the start to avoid sleep struggles when baby gets older.  They also give tips for new parents. For example the first two Keys are
"Your Top Priority: Get to Know Your New Baby" and "Have Realistic Expectations."
All the tips and tricks in the book have been tested on her Pantley's clients, as well as her own grandchild. Pantley knows her advice works from personal experience!
The author is understanding and not only tells her parents to have realistic expectations, she educates them on what those are. For example, she does not promise a certain number of hours of sleep, since newborns do need to be up often at night, and every child is different.
As a sleep coach, I appreciated the section about safe sleep for babies, including safe sleep for babies in cribs and for those who are co-sleeping.  It's nice that the book has no judgment for however you decide to sleep with your child.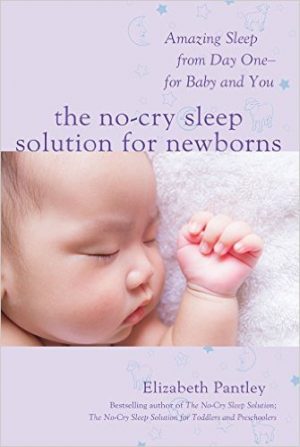 One thing missing from this book is a section of sleep logs, but that's not a criticism!  At this young age, keeping very detailed sleep logs is not going to help the baby's sleep and will often add more stress. I normally discourage my clients from using sleep logs until their baby reaches around 4 – 6 months of age (assuming their baby is not sleeping as well as they could be and they want to work on that).
This book contains many adorable pictures of some of Pantley's clients. If you have seen other of Pantley's books, such as The No-Cry Sleep Solution, you will recognize the format.  For both books, Pantley uses Test Clients to be sure her methods really work.  She also shares quotes from these parents, as well as quotes from Professionals.
With respect to Pantley's previous books, there is some similar information, such as safe sleeping info and basic sleep info, but other than that, most of the information is new.  The book includes an Index and Table of Contents.
As someone who has studied and spoken with dozens of parents about the topic of infant sleep for several years, I think this is a great book for anyone with a newborn or anyone expecting a newborn. It's a great addition to my library! Following the book's advice in the newborn phase will set you up for positive sleep habits going forward.

Enter below to win a copy of Pantley's new book, and check her other work on sleep as well!
These images and the links elsewhere in the article are affiliate links.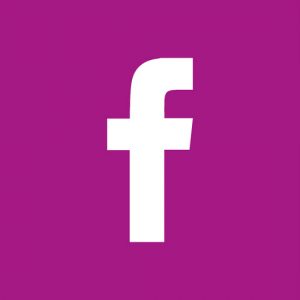 Follow us and stay in touch! If you are new to our site, be sure to Like and Follow the
Mindful Healthy Life Facebook page
where we post lots of great events and opportunities for DC-area parents plus news, tips and more giveaways!