The DC Convention Center filled with hundreds of parents, many wearing their little ones, to attend MommyCon last month. MommyCon is a natural and organic boutique style conference that attracts local and corporate vendors and parents hoping to learn, shop and win some swag! After coming to nearby Philadelphia for the past few years, MommyCon made its DC debut this year in August.
MommyCon DC 2015 speakers included Jamie Grayson, creator of the Baby Guy NYC and Jessica Martin-Weber, creator of The Leaky Boob. They came to share knowledge about car seat safety, cloth diapering, breastfeeding, and much more. Local professionals came to teach classes about vaccine law and baby sign language, while many vendors, some local, some national, came to share their natural and organic baby, kid and family-related products.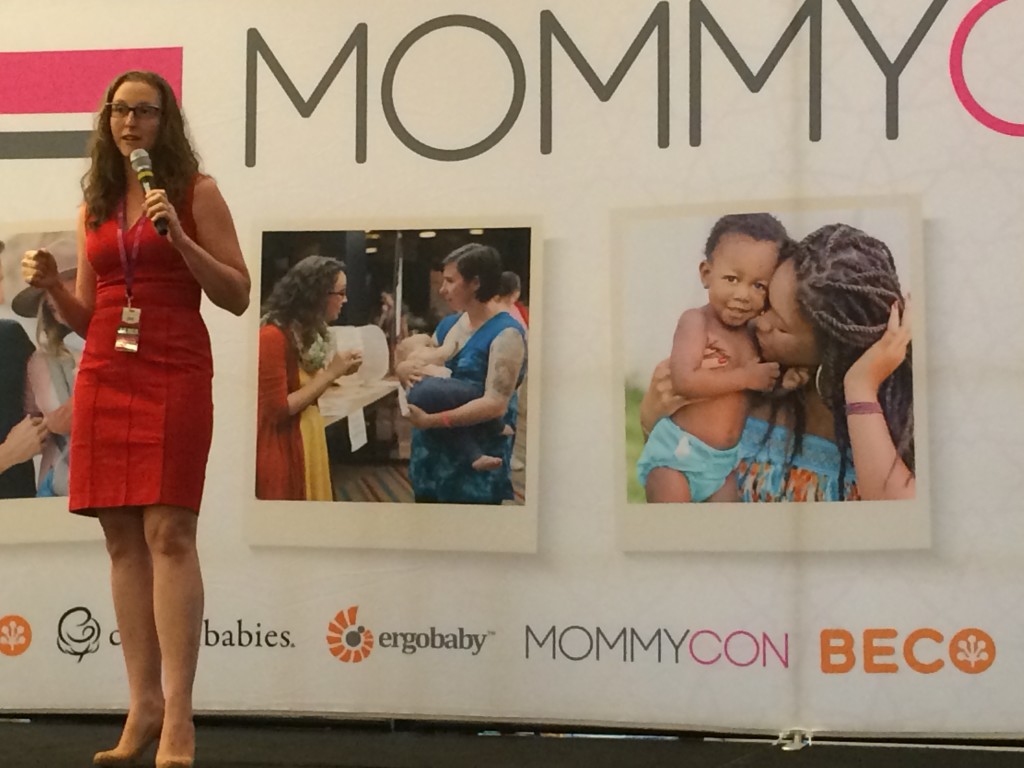 This year, Mindful Healthy Life contributors Joanna Eddy and Katie Cavanaugh attended the event. Here are some of the key event details they wanted to share with prospective MommyCon attendees:
Tickets – VIP and Standard Admission should be bought online ahead of time as many MommyCon events tend to sell out (especially the VIP day of events with speakers, usually the day before the main event). Registering will help get you connected with other attendees and on a local attendee Facebook group.
Gift Bags – Included in your ticket is a gift bag that you pick up once you receive your badge from the registration table. This year, the bag included the full size Twist breastmilk storage and feeding system, a full box of disposable breast pads, a kid cup from Re-Play, Bottles, re-usable breast pads, coupons and discounts for many items, and samples of self care products.
Giveaways – The giveaways are fantastic! The only catch is that you must be present to win, and the giveaways take place during the last hour of the 8-hour event. It's a long day, but if you can hold out, you might just leave with a bassinet, woven wrap, swaddle blankets, structured carrier, play yard, stroller or car seat!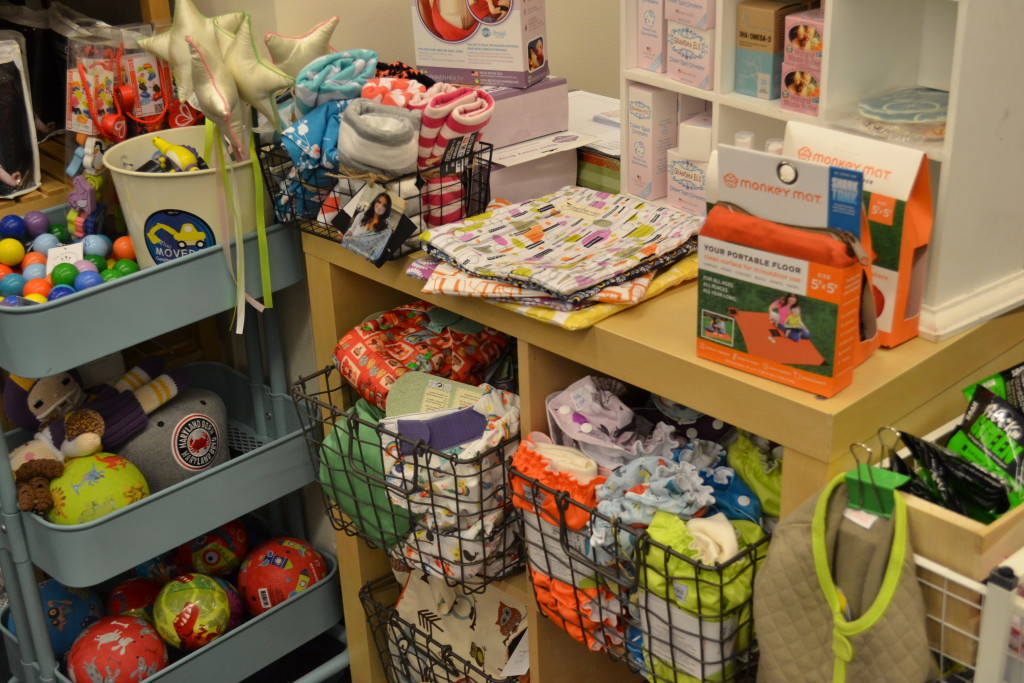 Parking – Parking Panda allows for reserved spots, guaranteed. I took a chance and found a spot at a nearby hotel for $20/day, while Katie found a spot for $6/day!
Amenities – Mommy Con provides a feeding lounge with nursing pillows, chairs, lactation cookies and a refrigerator for storing your milk. The DC Convention Center had plenty of bathrooms.
Food – Starbucks and food stands were located within the Convention Center and there were many local restaurants within a 10 minute walk. Joanna enjoyed a Sweet Greens salad!
Joanna's Thoughts:
"This was my second time attending a MommyCon event. I found that many of the things that I liked – great baby products and fun speakers – were still a part of the event and that things were more streamlined this time around. My very favorite thing about MommyCon DC was the local representation from our very own midwives, doulas, placenta encapsulators, small businesses and educators in the area. Local parents were able to connect with our very own prenatal and postpartum community and, for me, that holds the highest value at events like this. As for vendors, some of my favorites included Element [Shrub]'s tasty mocktail mix and EZPZ's placemats for clean eating.
Katie's Thoughts:
"I have to admit that I was not sure what to expect regarding MommyCon DC. I was so happily surprised! In addition to the wonderful speakers, the array of vendors was amazing. I try to purchase natural and holistic focused products for my daughter, and MommyCon DC made it so easy to shop. In addition to meeting the owners and representatives of several vendors, many also offered special MommyCon DC discounts! I purchased several items from INNOBABY and loved Element [Shrub], Galley DC and Eyla's. I was fascinated to discover items that I did not even know existed such as the baby wearing coats by Tasku Babi. I would highly recommend MommyCon to new or expectant parents looking to navigate the world of babywearing, cloth diapering and eco-conscious products. However, any parent with a child under the age of four will enjoy the knowledgeable sessions and friendly vendors."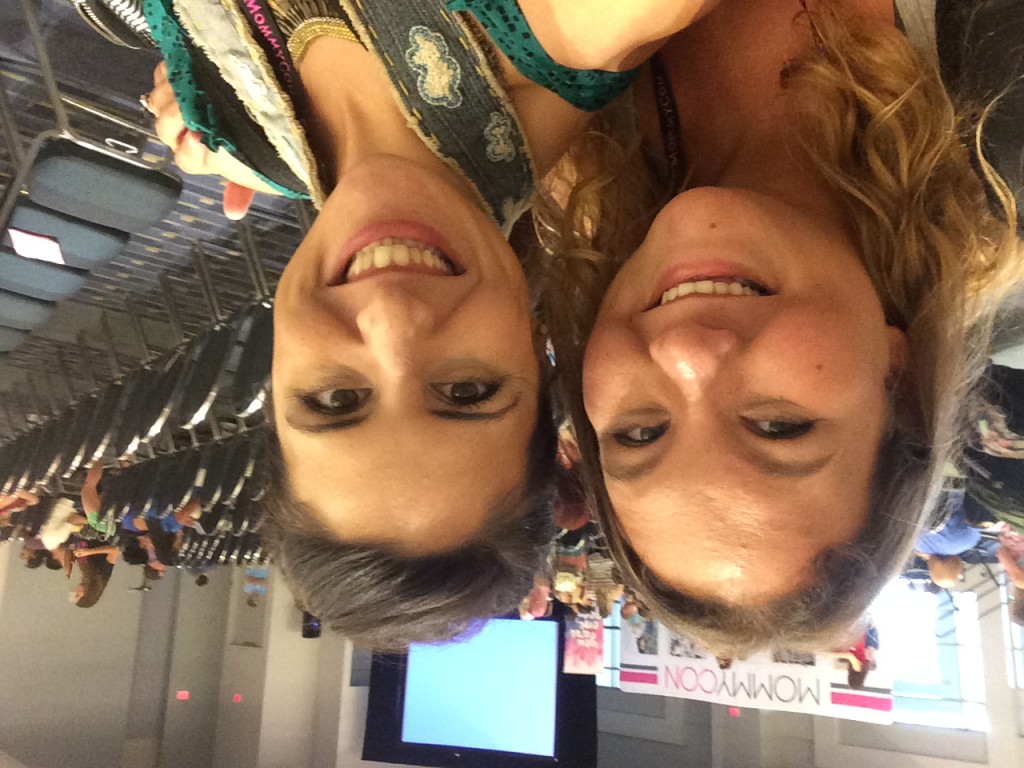 Come out and join us next year! – Joanna & Katie
For a full list of MommyCon events around the U.S., visit the conference's official website, mommy-con.com.
Joanna Eddy is a lactation consultant with Holistic Mothering Group, and Katie Cavanaugh is a blogger and independent consultant with Ava Anderson Non-Toxic. Read more about them on the Mindful Healthy Life Contributors page.
Disclosure: Mindful Healthy Life was offered one press pass to attend this event in exchange for writing about the event.