Lyme disease is on the rise in our area, and it's something to think seriously about as you head outdoors this season. Untreated Lyme can turn into chronic illness that can take a long time and significant effort to reverse.
May is Lyme Disease Awareness Month, and today's guest post on Lyme disease is from Shep Saltzman, R.N., L.Ac., of Vienna Complementary Medicine.
What is Lyme disease?  Lyme disease is a bacterial infection transmitted by ticks. The disease is named after Lyme Conn., where a large breakout of Juvenile Rheumatoid Arthritis occurred. The Rheumatoid Arthritis was caused by a bacterial infection identified as "Borellia Burgdorfi." Borellia Burgdorfi is carried by tiny deer ticks that feed on the blood of a deer. When a deer tick bites you, it transmits Borellia to you as it feeds on your blood. Once the Borellia gets into our body, it causes Lyme disease.
Lyme disease is reaching epidemic proportions. It is very easy to get Lyme and it takes energy, time money and planning to avoid it.
What is the peak time for Lyme disease? April through October is the peak time for Lyme disease. Cold weather kills many of the ticks that spread the disease. Now is the beginning of the peak Lyme disease season.
Why is Lyme disease occurring more often now? We come in contact with deer more often. The forests and wooded areas that deer live in are being developed. It is common for people to have deer eating their plants, even in suburban subdivisions. One deer can host hundreds of ticks, and as the deer graze and feed near our homes, they spread ticks. The ticks often jump off the deer, and attach to small rodents like squirrels, mice, chipmunks, and our pets.
Small rodents run all over our property, and ticks jump off them, and wait in the grass, bushes and gardens, for us or our pets to happen by, and attach themselves. We can easily be exposed to ticks from our dogs, cats and horses, all of whom can get Lyme disease.
Do all tick bites cause Lyme? No, only ticks that are infected with Borellia. The problem is knowing if a tick is infected. There is a red erythema (bull's eye) with tick bites that indicates possible Lyme. However, only 50% of the tick bites have a bull's eye, so the bull's eye is not reliable.
The tick bites do not hurt, or itch, and most of the time you have no idea you have a tick bite unless it is in a place you can see or someone else can see.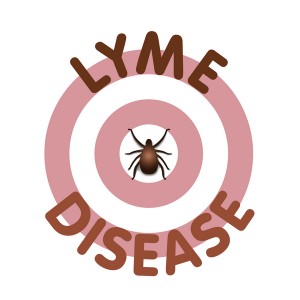 What are Lyme disease symptoms? The symptoms are vague and like so many other conditions that Lyme disease is called the Great Imitator. Common signs are: migrating joint pain, bulls eye erythema, fever and flu like symptoms, brain fog, headaches, attention disorders, anxiety. See the CDC for signs and symptoms.  Severe Lyme can cause paralysis, loss of voice, debilitating fatigue, and even death.
How is Lyme disease diagnosed? There are several blood tests that identify Lyme disease; the most common is a Western Blot, and another is the Elisa. Both are often inaccurate. They often indicate that you do not have Lyme disease, and you do (known as a false negative). Some tests won't show Lyme if not enough time has passed. If the test shows positive, it is usually correct.
There are also PCR (Polymerase Chain Reaction), LDA (Lyme Dot Blot Assay) and 31 KDA Epitope tests.
There are specialty labs like IGeneX that do Borellia cultures. These tests are much more expensive, but they are the most accurate.
Indirect blood tests like CD4/CD8 and CD57 are good indicators of Lyme. They indicate significant pathogenesis, but they do not specifically identify the pathogen.
It is best to work with a doctor that has extensive experience with Lyme to know what the best tests are for you, if you suspect Lyme or co-infections (described below).
Muscle testing, also known as Applied Kinesiology, is an energy test that can also detect Lyme disease. I always test my patients for Lyme and co-infections, with muscle testing.  I find Lyme often precedes auto-immune conditions like: Hashimoto's Thyroiditis. Psoriasis, Rosacea, and IBS.
Diagnosis is somewhat difficult, and there is often disagreement amongst doctors and other health care professionals whether someone has Lyme or other  tickborne co-infections.
Do ticks carry other diseases? Yes, Bartonellosis, Babesiosis,  Erlichiosis, Ricketsiosis are all possible co-infections that can occur from the same tick. If a tick has these other infections, they can spread it to you, if you get bit.
How is Lyme disease treated? Initially, in the early stages, antibiotics are effective and are usually prescribed. Unfortunately, the antibiotics are often prescribed for only 2 weeks, and a patient may need 6-8 weeks for the most effective results.
Chronic Lyme, which occurs if Lyme is not treated or diagnosed in a timely manner, is much harder to treat. Antibiotics are prescribed, but additional use of herbs and homeopathic remedies can beused in lieu of antibiotics or in addition to antibiotics. Often herbs and homeopathic remedies are more effective, and sometimes antibiotics are more effective. Sometimes an integrative approach is best.
It does matter which antibiotics are used. There are different types of antibiotics, and many factors affect the correct choice of drug.
Babesia, Bartonella, Rickettsia  and Erlichiosis co-infections require different treatment from Lyme. All these conditions need to be diagnosed and treated. A separate lab test is available for each co-infection.
How can you prevent Lyme Disease? In order to prevent Lyme disease, you must realize that it is spread by contact with ticks. So take prevention seriously.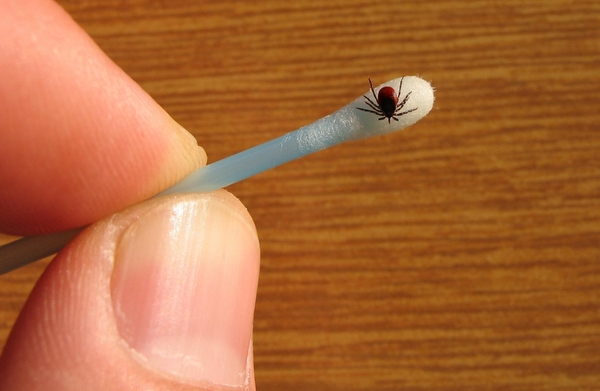 Deer ticks are very small, so be vigilant about checking all over your body and your children's bodies after spending time outdoors. The sooner you remove a tick, the better, but it must be done carefully. Tick removal kits and specialized tweezers like Pro-Tick can be purchased online and sometimes at nature centers.
How to remove a tick: Go to http://www.igenex.com/files/should_know.pdf for detailed instructions. Remove it carefully according to these instructions and keep it for possible testing.
And consider the following means for prevention.
1) Pets commonly spread Lyme. Do not allow your pets to sleep in your bed, on even go on your bed. Your pets will have ticks if they go outside, especially if they run free. Examine your pets for ticks, and remove them, whenever you find one. There are vaccinations for pets for Lyme. There are tick collars, and tick sprays.
2) Lawns and gardens can be treated with Permethrine, a chemical that will kill ticks but may be a carcinogen and/or endocrine disruptor, according to Healthy Child Healthy World but that may be less easily absorbed into skin than DEET. Ask an exterminating company about what is available. Lawn maintenance is a very effective way to cut down on the tick population. Keep the grass cut low; ticks do not like sun and get dehydrated by it. Ticks prefer shaded areas like bushes and shrubs. Wear gloves when you garden, and wear shoes and socks as well. Bare skin is what ticks are looking for.
3) Camping and hiking: Many tick prevention sprays that you might spray on clothes contain the poison DEET and may cause eye or skin irritation or more general harm. There are a variety of more natural products you can use on your hands, ankles, neck and behind your ears to avoid tick bites. WebMD has an overview of several products reviewed by Consumer Reports  and has a discussion of more natural products. The Environmental Working Group has a Guide to Bug Repellents that recommends not using a combination repellent and sunscreen.  See also the EWG guide to bug repellents for kids.  Finally, there are also many recipes for DIY bug sprays using essential oils like geranium oil and others , including this tick oil recipe from Primally Inspired
4) Do not attract deer to your property with deer salt-licks and other plants they love. Deer are fun to look at, but they do carry ticks, and those ticks do cause Lyme and other tickborne infections.
5) Do not keep wood piles and leaves on your property anywhere near where you, your children or pets spend time. These are breeding grounds for small rodents and ticks. If you stack firewood for fires, get a metal rack, and stack them carefully and off the ground to minimize breeding of mice, rats and other rodents.
Lyme cannot be spread by saliva but is a bloodborne disease that can be spread through sexual contact.
For information, see:
The information in this article is presented for educational purposes only and is not intended as a substitute for medical diagnosis. If you have any concerns about a tick bite, symptoms of Lyme disease or any other health issue, contact your healthcare provider.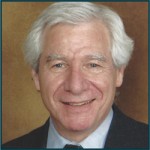 About the author:
Shep Saltzman, RN, Licensed Acupuncturist, owns Vienna Complementary Medicine (www.vcmedicine.com) and also sees patients at Vital Mind/Body Therapies in Del Ray, Alexandria.