The organizers of the first National Kids Yoga Conference are moms who putting their mindfulness skills in practice with every step of planning toward the Saturday, September 27 event at George Washington University's School of Public Health.
I've long admired the work and commitment of lil omm yoga studio owner Pleasance Silicki and Michelle Kelsey Mitchell, co-founder of the Alexandria-based non-profit organization YoKid. When I spoke with them about how they've managed to pull off such a huge endeavor, I got even more inspired.
I first asked them to share a little about why they took this on. They told me that as parents and in their work, they see the need for "all the benefits that yoga brings – stress relief, movement, creating a sense of calm" and want to give kids tools to achieve those benefits at an early age. They are finding tremendous results for children in their work in the Metro DC community and wanted to connect with others doing this work across the country.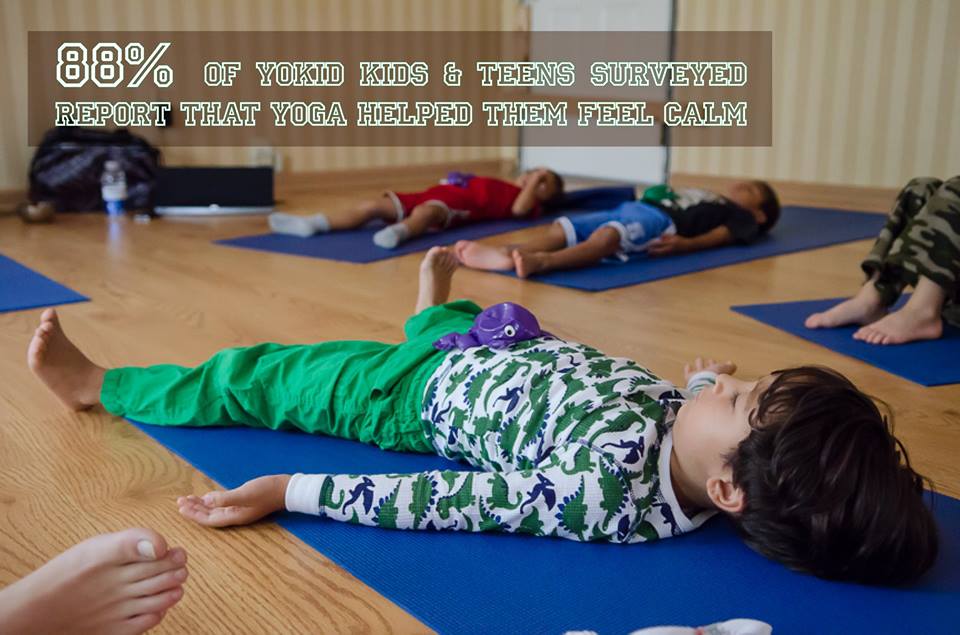 "There wasn't a place where everyone could come together to discuss what yoga is like for kids," Michelle said. She and Pleasance wanted to hone in how get to the next level and discuss how to collaboratively work together. The YoKid staff had begun planning for the conference, and when Michelle and Pleasance got together shortly after Pleasance had attended a conference on the business of yoga, it seemed like a natural fit for them to collaborate.
The Facebook page for YoKid features numerous photos of the conference planning team working together over the past year. And from the way Pleasance and Michelle talked about it, the experience honestly sounded like a dream come true for a yogic-minded event planner.
When I asked how they were managing to do this on top of their work and packed lives – Pleasance has two children aged 3 and 6 and Michelle has three children, aged 2, 4 and 5.5 – their voices honestly never rose in anxiety. Pleasance said it was amazing to be surrounded by such a great group of women, many of whom had faced significant challenges in their lives over the past year and found conference planning a source of solace. The words "open, compassionate and focused" were descriptors of the event-planning process.
The work to plan the conference has been, Pleasance said, "A direct reflection of who we are. Nothing has changed." Meetings sometimes start out with meditation, and vacations or breaks have been honored for every member of the team. "We are all mindful to leave that person alone when they are on vacation. We try to respect each other's stress levels, their need for family time," Pleasance said.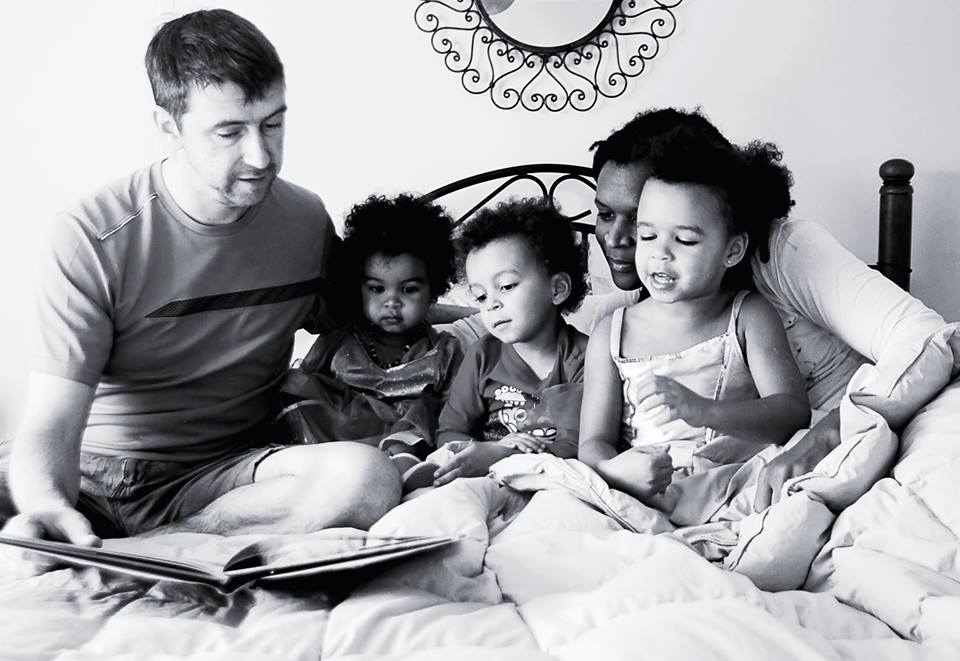 On top of all that, the organizers are being mindful environmentally and economically and are grateful to be hosting the event in a state-of-the art building. Although much of the event will look and feel like a traditional conference with keynotes and breakout sessions, there will be tea breaks with healthy snacks, and the event concludes Saturday evening with a yoga class.
In their personal and business lives, Pleasance and Michelle are both always looking to find balance in the shifting landscape of parenting, but they sounded so grounded, it was hard to imagine balance wasn't there all along! When lil omm first started out when her daughter was young and then when her second child was born, Pleasance's children were at the studio a lot. She didn't have childcare then. When the studio moved to Tenleytown, further from the family home, it was harder for the kids to be involved in the day-to-day environment of the studio.
Pleasance and her husband purposely moved to a home closer to the studio so that the children could come over after school. One recent afternoon, Pleasance looked at her daughter putting her son into savasana or the on-your-back relaxation pose known as "corpse pose." At that same age, Pleasance walked from school to where her mother was working at a bar and hung out there until her mother's shift was over. It was a dramatic realization for Pleasance to think about what her daughter is growing up with and being surrounded by. "It's so worth it," she said.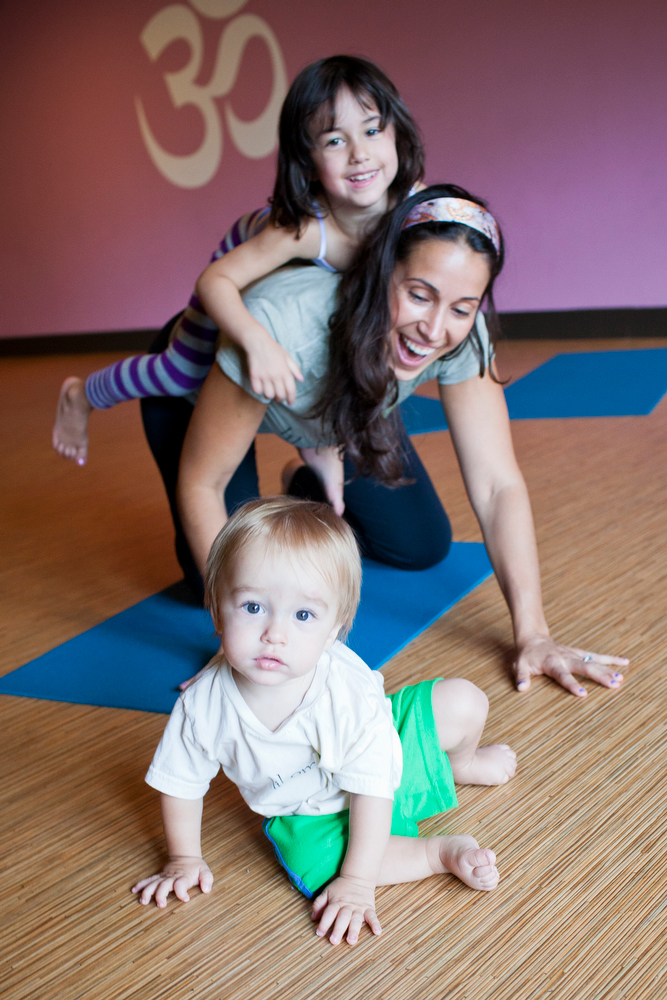 Michelle said she was in the process of learning how to run her organization with older children whose needs are changing. "When they were little, I wore them all the time and took them everywhere with me for work," she said. Now the family is in a time of transition during which it's necessary to question boundaries and examine what work and family time look like. Michelle said she and her husband "work in tandem." He is is very supportive and and is often able to move his schedule around to support her work. Their oldest daughter is just starting kindergarten, and the two younger children have a babysitter who comes to the house a few days a week.
Pleasance,who I once heard say about her husband that he has "never been anything less than amazing," also has an afternoon caregiver for her son who sometimes walks both children over to the studio after school if Pleasance can't go herself.
Although both Pleasance and Michelle wanted their children to be present and to have something for children, they set their intention to do the event well the first year and to create the possibility for an annual occurrence that can, in the future, accommodate children. This year, the conference is just for the adults in young children's lives to talk about strategies and learn from one another. They have made arrangements with some attendees, such as nursing moms, but the conference is not an event for children under 13 this year.
Teens, however, have their own program, a full day of yoga and inspiration. Scholarship funds were raised to make the conference available to teens who otherwise would not have been able to attend. Michelle's non-profit is about bringing the benefits of yoga to children who might not otherwise have access, so she's thrilled about this year's sold-out teen track.
"I couldn't do it alone anymore," said Pleasance of her need for some childcare, but that was really the message of the whole interview. She and Michelle want this conference to be a regular thing that adds value to what they and their colleagues are already doing, so that no one feels like she or he is working in isolation. "You need sangha," Pleasance said. "You need your community.
To become part of this community on September 27, register by 11:59 p.m. on Monday, September 15 at www.kidsyogaconference.org for regular admission. Late registration will remain open through September 24. Use the code "MindfulHealthy" for $15 off admission, which includes boxed lunch with vegetarian, non-vegetarian, vegan and gluten-free options and healthy snacks.
For more on Michelle and Pleasance and a more detailed overview of the conference, see my companion piece to this post at TheDCMoms.com
Photos courtesy of  YoKid, lil omm, and Mina Habibi Photography.
Disclaimer: Mindful Healthy Life received partial conference sponsorship in exchange for me writing this post, writing a companion post on TheDCMoms.com, and providing other assistance to the conference.