Even with school already here for those in much of Maryland and DC or just around the corner for many Northern Virginians, the late summer weather is crying out for day trips. Once older children get back into the swing of school, their need for imaginative play grows even bigger.
Before soccer and fall festivals get into full swing, there's a place I'm dying to take my kids. Alexandria mom of two Pallavi Raviprakash told me about Annmarie Sculpture Garden in Maryland, whose 5th annual Fairies in the Garden outdoor exhibit closes on September 1. I can't wait for my children to pretend up a storm there! Thanks to Pallavi for this lovely guest post!
"Annmarie Sculpture Garden is truly a hidden gem in the D.C metro area – the perfect place where art and nature meet. It is located in Calvery County in scenic Solomons, Maryland, where the Patuxent River meets the Chesapeake Bay. An affiliate of the Smithsonian Institution, Annmarie is a beautiful site that includes a world-class sculpture garden, art galleries, the artLAB, a visitors center with exhibits and a gift shop, a studio school that offers classes for all ages and abilities (summer camps, adult and kids/family classes are held here) and a natural non-traditional playground for children.
As we entered the grounds, there was a farmer's market (called Maker's Market) happening. In addition to offering locally grown fruits/veggies and flowers, this seemed to be the perfect place to find sea glass and beach crafts, organic skin care products, baked goods, handmade soaps and candles, herbal teas, ornaments, beaded jewelry, handmade gifts and more.
Our first stop was at the visitors center, which also houses exhibits/sculptures in addition to a gift store and information desk. It is here that we learned about the Annual Fairies in the Garden, now in its fifth year (hurry! through September 1 only!). This is an exhibit of more than 50 handmade fairy and gnome homes scattered through the sculpture garden.
The girls picked up their guide/map and borrowed fairy costumes from the dress up area and were ready to explore the sculpture garden and find the magical fairy houses.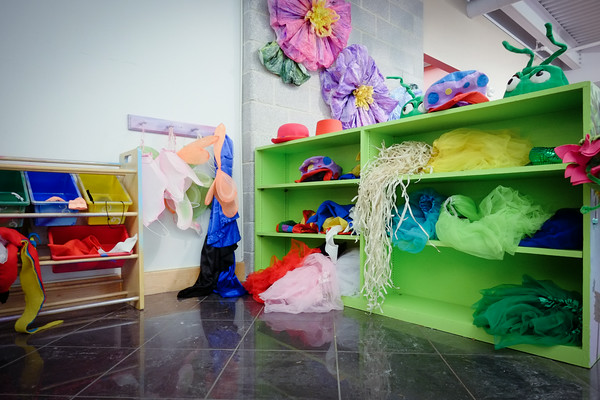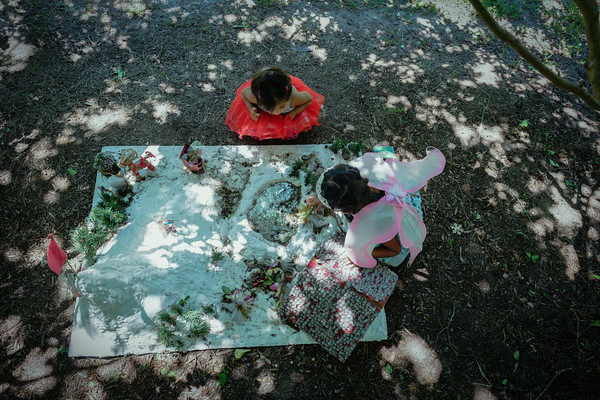 Our journey led us through a butterfly garden, lots of sculptures (including over thirty works on loan from the Smithsonian Institution and the National Gallery of Art), a meandering path in the woods with fairy and gnome houses, and art on trees.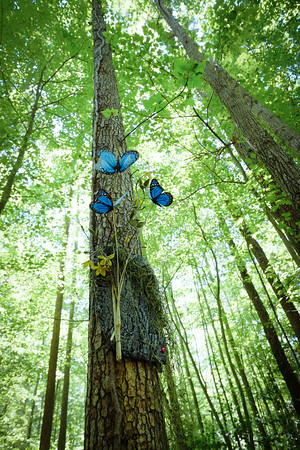 And it finally ended at the Fairy Lolly, which is a wonderful natural playgrounds with castles, tents, enchanted houses, a stage, stepping logs and so much more. This was heaven for my kids, who love imaginative play.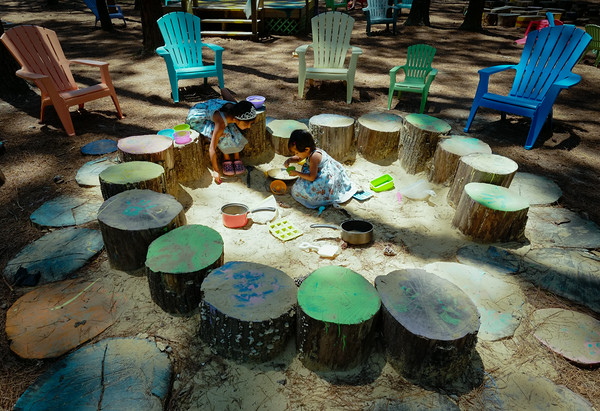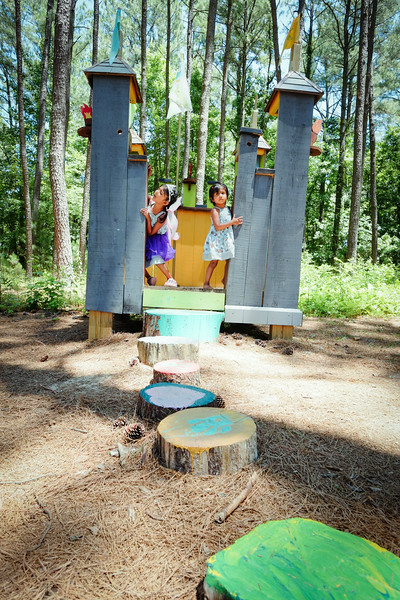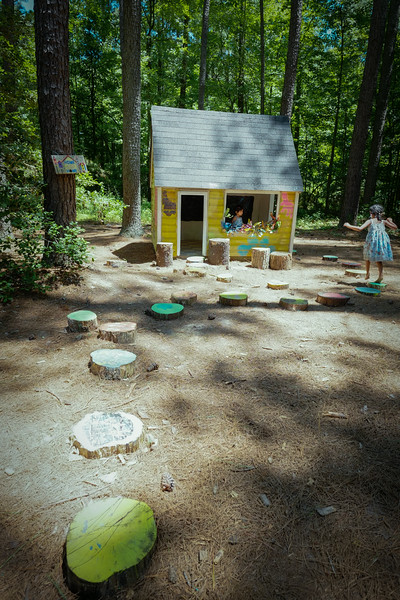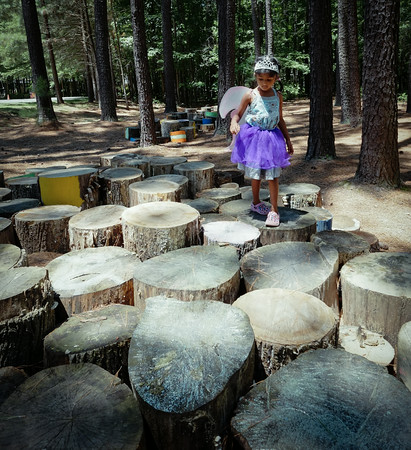 After hours of playing here, we headed back to the arts building to do something creative and contributed towards artist Liz Printz's beachy windchime.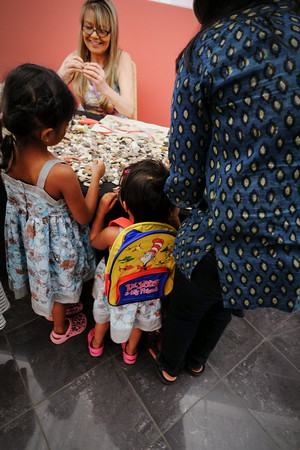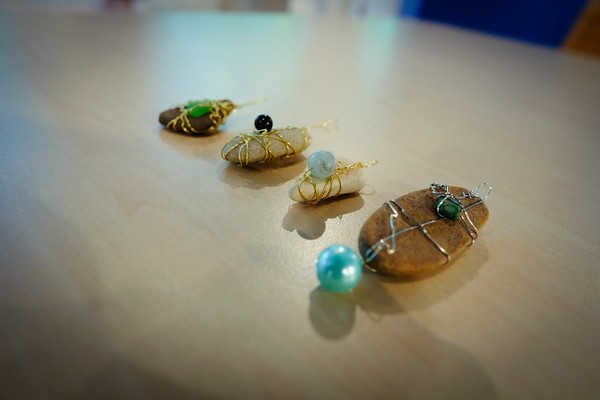 With plenty to do – both indoors and outdoors – Annmarie is a wonderful place to spend the entire day! Children under three are free and admission is just $3 children for over three and $5 for adults. See the facility's website for more details and directions. Coming up next month is Artsfest September 20 followed by a daytime Halloween event on October 25.
Other attractions nearby include North Beach, Chesapeake Beach, Flag Ponds Nature Park, Calvert Marine Museum."
Have another spot off the beaten path you want to tell us about? Share on our Facebook page or in the comments, or email jessica (at) mindfulhealthylife (dot) com.