What a relief to have some warm temperatures and sunshine to start off the week. It was no fun to have such a warm day last Thursday and then shiver back into our winter coats again on Friday. This week is spring break for many around our area. Others' breaks will start on Friday. If you're anything like me, the biggest "break" about a break from school is not having to cook so much that you have enough leftovers to send in your child's lunch the next day! I normally feel like I could never hack it as a homeschooler, but whenever I get a break on food prep, I can see the appeal!
Still, there are a lot of reasons why I have my children in public school, and one of them is because I want to be an agent for change and an advocate for healthy living for all children. Next week, two events will showcase efforts to expand the reach of gardening and nutrition programs and outdoor learning in Northern Virginia.
Growing Green Schools is a first-time event in Arlington to showcase gardening and nutrition efforts in Arlington Public Schools and out-of-school time programs for children.The event is sponsored by the APS Superintendent's Advisory Committee on Sustainability and the FitArlington Healthy Community Action Team. Volunteers from the community have been working to plan the April 6 afternoon event, which will have a short program with a speaker from an elementary school, students from a middle school, a community activist and the superintendent recognizing all participating schools as "Green Schools Champions." After that, attendees can network with one another and talk with representatives from various agencies including the Master Gardeners and the Virginia Cooperative Extension. RSVPs are requested to the Eventbrite.
Schools and out-of-school time programs were invited to submit photos of their gardening and nutrition initiatives for a slideshow that will play through the event and for a display in the corner of the room, the large meeting room across from the entrance of Fairlington Community Center. They were also asked to complete a short survey that event organizers hoped would be the start of an inventory of programs across the county.
The county's public schools lack a school gardening coordinator, as Alexandria City has, or an environmental education coordinator, as Fairfax County has. As is true in many schools, projects like gardens are subject to turnover. A goal in the Growing Green Schools event is to help make gardening and nutrition projects more sustainable by connecting people across the county and by compiling and providing resources to keep any one individual or school from having to reinvent the wheel.
Later that same week, on April 9, NoVA Outside will host its fourth annual event to both celebrate and provide environmental education. The School Environmental Action Showcase (SEAS) at George Mason University's Center for the Arts expects to host more than 500 students (and their teachers) from schools in Arlington, Alexandria, Falls Church, Fairfax, and, for the first time this year, Loudoun and Prince William counties. I attended the first year's Green School Expo as an exhibitor with Holistic Moms Network, and then volunteered a little and reported on the events in 2013 and 2014 for TheDCMoms.com.
SEAS is a pretty amazing event. The ways to participate are many. Students get the chance to staff an exhibit table with a display of their school's green efforts. Talking with other students and with adults instills pride and enthusiasm.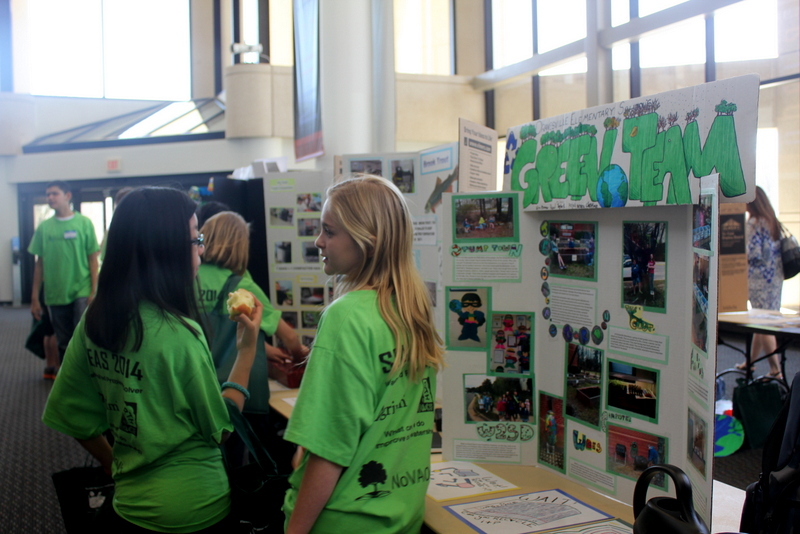 They also have the chance to meet with representatives from agencies and organizations that support outdoor and energy-related initiatives and to participate in indoor and outdoor hands-on workshops.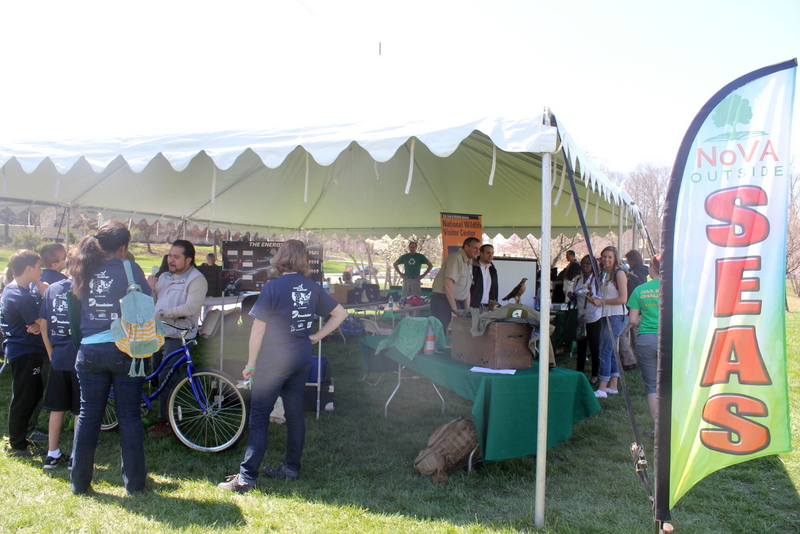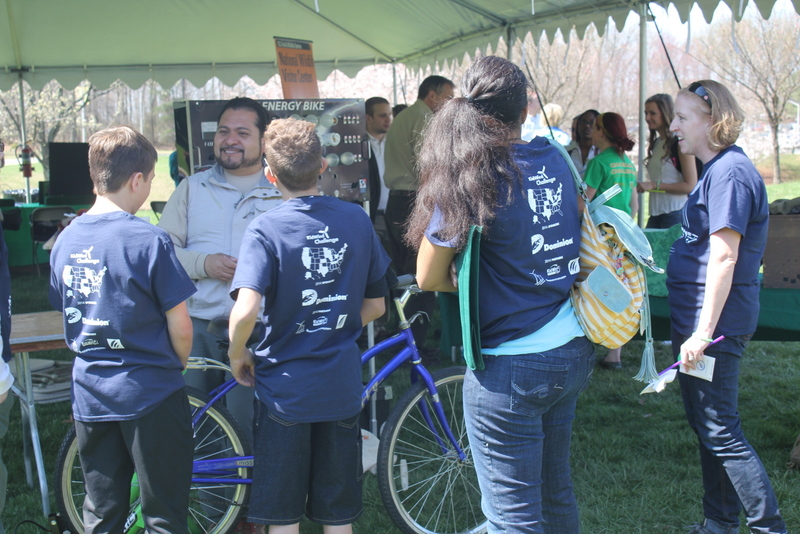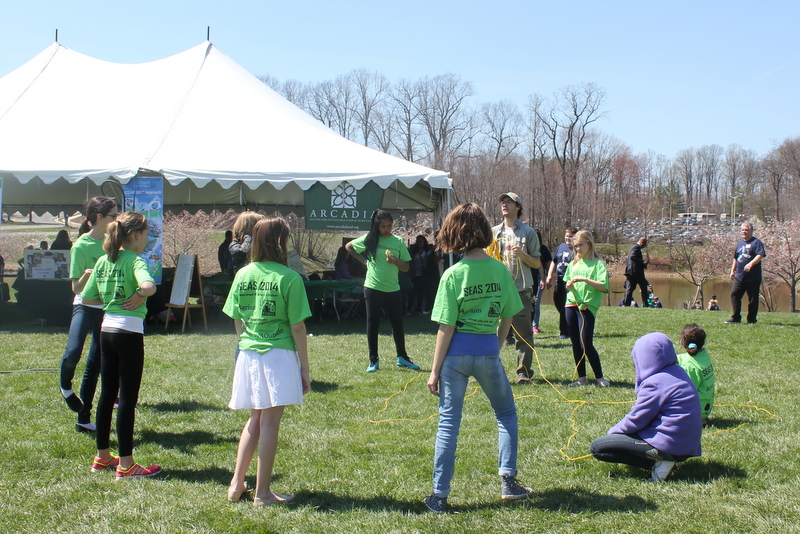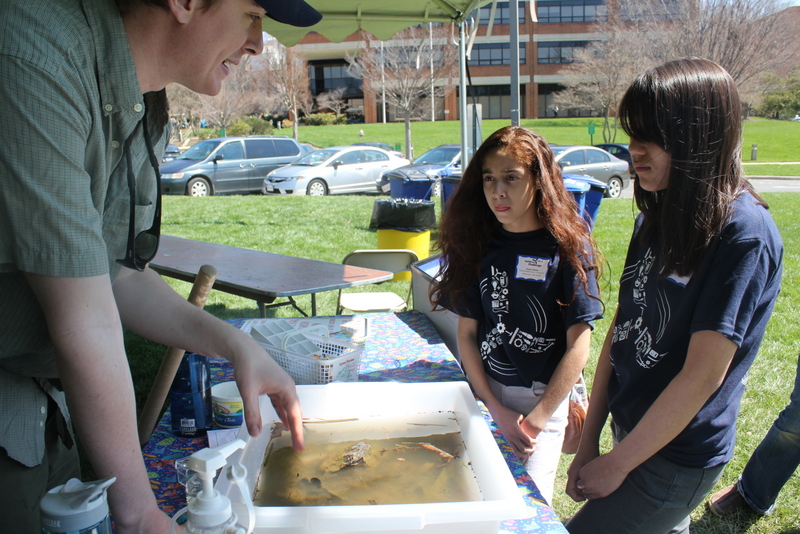 The recyclable mascot competition is open to all grades, the Kid Wind competition is open to grades 4-12, and the Earth Force Caring for Our Watersheds competition is open to grades 6-8.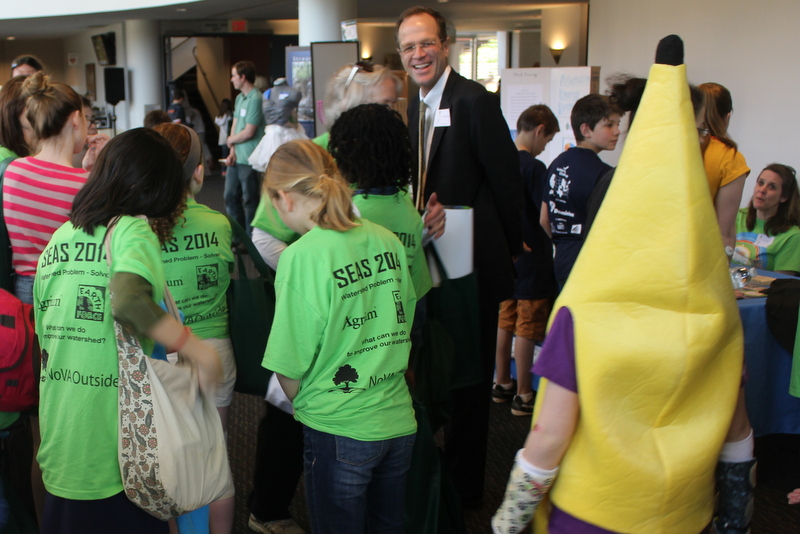 If your school didn't register this year, come check it out to make sure you're on board next year!
Check out our newly updated calendar for more environment-focused events including Earth Day events followed by lots of health and wellness events this spring, including the Birth & Babies Fair on April 26, Mind-Body Week in mid-April, the Green Festival in June and a lot of great yoga classes and workshops. Check our calendar for complete listings, and post your own events.