Jessica Haney of Mindful Healthy Life:
Q: I was so excited to hear that the Birth & Babies Fair was going to continue on after founder Lindsay Gonzales moved out of the DC area. How did you get involved in taking it over from Lindsay?
Jessica Brodey of Eat-Sleep-Love: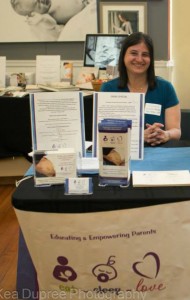 A: I had previously been a sponsor of the fair and had been talking with Lindsay on ways to bring the event to Montgomery County as well. When she asked if I'd be interested in running the fair, I immediately said yes. It was a very easy decision.
I love that this event is not just about free stuff or national products but rather about the learning and community. It is really based in educating and making connections. I loved Lindsay's tagline "educating, empowering and connecting DC's growing families." The fair is an extension of my business in which I endeavor to help parents sort through all the information that is out there and figure out what is right for them.
Q: So what is your business, and how did you get into it?
A: I was an attorney when I got married and started planning a family. I struggled with infertility and began doing a lot of reading and writing on the topic, and then on parenting. I have a daughter who is 4.5 and a son who is 6.5. When my children were little, I took time off and had the opportunity to take training to become a sleep consultant. One thing led to another, and it's grown into a whole business. I love teaching families to be advocates for themselves and to trust themselves in parenting. There is no right or wrong. I work with parents on how to manage all parenting decisions they face.
I wanted to create a maternity and parenting center because a lot of professionals didn't have a place to speak or teach. I wanted to bring everyone together in the same place. I opened the center in September in Bethesda . We have a big resource wall and I envision eventually holding a weekly parenting series with different rotating topics. One week might be skills, another self-care, another pregnancy. I'm trying to find the right balance so that fees benefit the speaker more than the center.
Q: Who has been behind the development of the fair this year? Last year I was on the advisory board, which was made up of a half-dozen or more folks.
A:
It's really just me and Ann Marie Rodgerson, who I hired to work at the maternity and parenting center and for the fair. She is trained in the babywearing world and planned the 2012
Babywearing International (BWI)
 conference here in DC.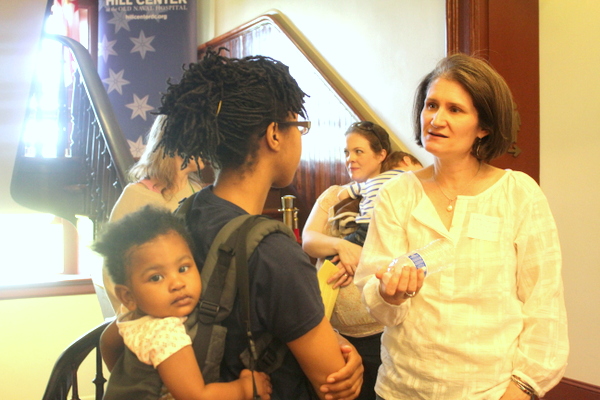 A:
Yes! The three tracks for the
classes
are:
Pregnancy and Prenatal Health
Development: The First Year and Beyond
Caregiver Self-Care and Emotional Well-Being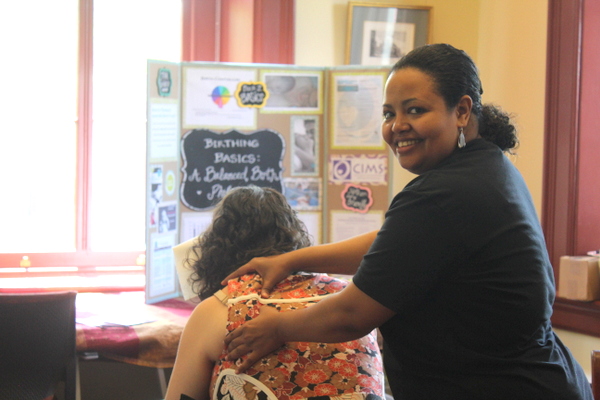 There will also be drop-in clinics and a demonstration kitchen.
And this year we are featuring a babywearing lounge that will have more space; there will be a whole lounge where you'll get to try on carriers, bring your own, and get help. Participants will really be able to interact with carriers and learn about babywearing.
There is also a non-profit pavilion that is being organized by Claudia Booker of
Birthing Hands of DC
.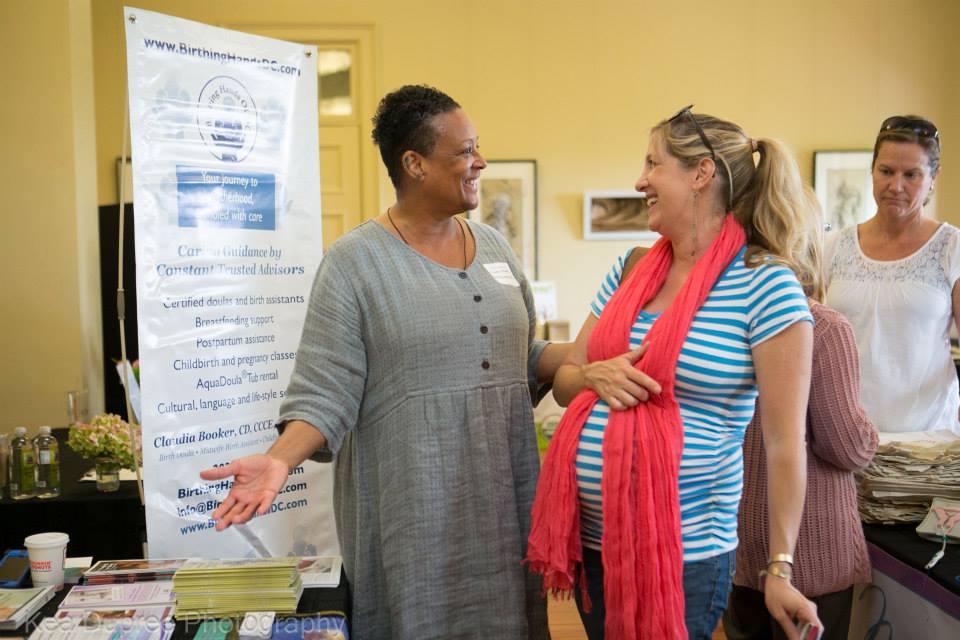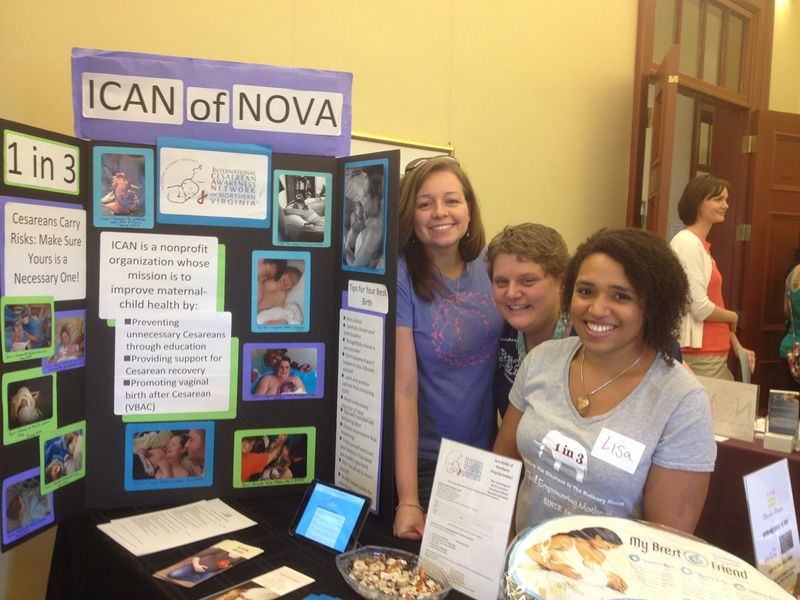 This year's raffle proceeds will benefit two organizations. One is
Babywearing International of DC-MD-VA
, which has 8 monthly meetings throughout the area and a lending library. The other beneficiary is
Support Moms
, a new non-profit organization that is focused on providing resources for families in need.
Q: What about food at this year's event?
A:
There will be several demonstrations in the cooking kitchen. There will be water available and snacks available for
purchase, including lactation snacks
Go Chews
.
Q: How can people buy tickets? Will you sell tickets at the door?
A:
Registrations are pacing nicely, and the potential is there to sell out, in which case we would not be able to take registrations at the door. If we are unable to accommodate walk-in registration, I will post ahead on
Facebook
 and on the fair website.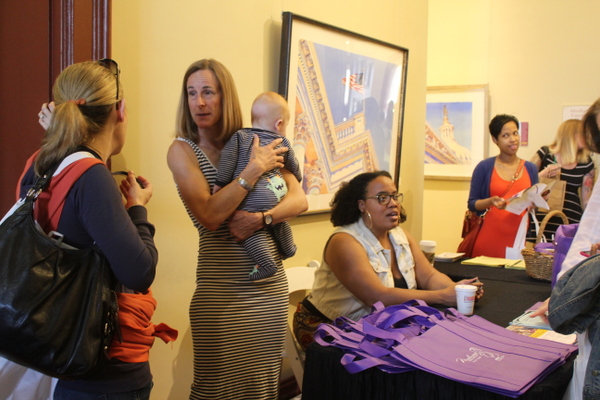 Q: What do you see in the future for your business and for the fair?
A: My goal is to have three fairs, one in DC, one in Maryland , and one in Northern Virginia . The current plan is to have a fair in Montgomery County in the fall of 2015. I hope to have a location and date announcement in May. We are looking at doing the first Northern Virginia fair in 2016. Each one will be a little different and at different times of the year.
The Hill Center
 is a very supportive community that has made the fair what it is, but it is limited in terms of space. We will be looking at other options for the future. This year we had so many people apply to provide teaching and services and we just did not have enough space to accommodate them all. I would love to be able to offer even more educational opportunities at the fair.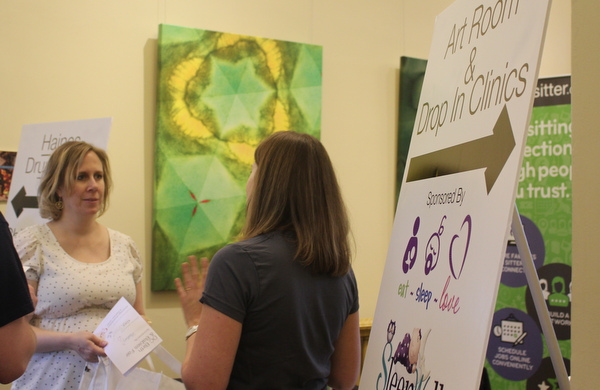 I'm loving this so far and am hoping the natural flow between the fair and the maternity center will grow over time. I want to get people learning!
Many thanks to Jessica Brodey for taking the time to share her vision with us. This year's Birth & Babies Fair sounds like a wonderful event with a lot of community payback.