Welcome to our list of Metro DC Area resources. We hope you've already looked through our calendar, directory, blog, and our list of local products.
This list of additional resources is intended for newcomers to DC, newcomers to holistic living, new parents, and anyone else looking for the support and resources you need to be a healthy, happy family in Metro DC! We know how hard it can be to find what you need to find your footing in a new place or a new realm. So we've put it all here for you!
Updated January 2018: My eBook Guide to Holistic Family Living has additional and updated listings. Hundreds of them! Please be sure you're subscribed to my email list to get the eBook FREE!
Info at bit.ly/MHLeBook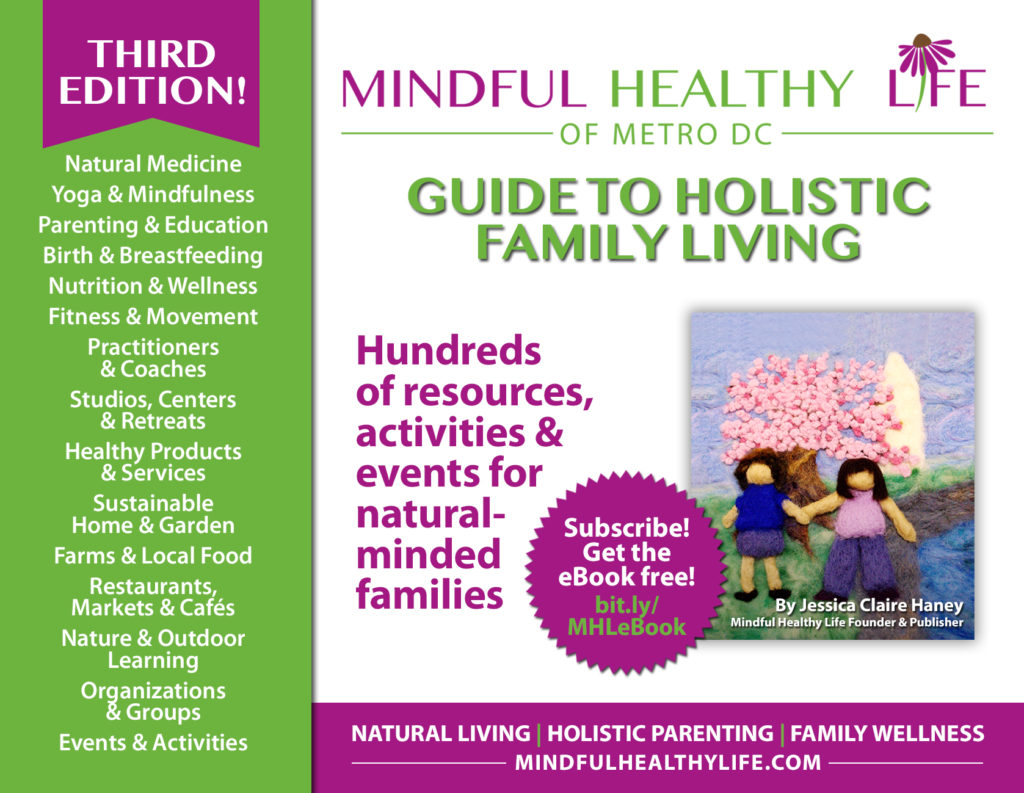 Email me at jessica (at) mindfulhealthylife (dot) com if you lost download link. And then bookmark the page!
Local Publications for Healthy Living

Pregnancy, Birth and Breastfeeding Resource Sites

Networks
Holistic Moms Network local chapters: See http://bit.ly/HMN-MetroDC for the latest on local Virginia chapters in Arlington/Alexandria, Burke/Springfield, Loudoun, and Northern Virginia (Fairfax) and local Maryland chapters in Anne Arundel County and Montgomery County


DaoCloud Wellness Social Network: directory of holistic practitioners

Health- and Green-Minded Communities in Metro DC

Email lists specifically geared toward natural living and mindful parenting:
Facebook groups:
Meetup groups:
There are always new ones being added. Those listed here have robust followings.

More DC-area Family Resources
For whatever you don't find in our pages, check out these great sites made by DC-area parents for more children's activities, events, and attractions in and around DC.
Local Parenting Magazines
Find great daily deals at:

Health- & Green-Minded Blogs & Websites
Local Blogs & Websites for Healthy Living and Healthy Families in Metro DC or created by Metro DC parents
More DC-area parenting blogs

Yoga
Yoga-related Organizations
Lists of Yoga Studios & Resources

Please suggest other links in the comments or on our Facebook page or email to jessica (at) mindfulhealthylife (dot) com
Submit events to our calendar
Submit business, organization or practitioner listings to our Resource Directory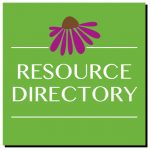 Check out our Local Product List for items made by individuals and businesses based in DC, Maryland and Virginia and our Shop page for books by local authors and other favorites