Mindful Healthy Life welcomes holistic-minded businesses, organizations and groups to partner with us. We are committed to increasing the visibility of holistic family living in Metro DC. We  are grateful for the support of our current Partners helping to ensure that holistic family living thrives in Metro DC.
Why should you partner with Mindful Healthy Life?
Natural-minded parents in Metro DC look to Mindful Healthy Life for guidance on events to check out, practitioners to consider, and news that is relevant to their pursuit of healthy family living.
Working with us will ensure that your brand, business or organization is visible to the parents who want to know about you. When you partner with Mindful Healthy Life, you are reaching your target market — not just parents, not just health-conscious individuals, but health-minded parents and families.
Collaborating with us will help that healthy family market to grow. Becoming a Partner of Mindful Healthy Life will help to increase the visibility of holistic living in Metro DC and ensure that more families find their way to wellness.
Become a part of the transformation of families' lives. Partner with Mindful Healthy Life!
Partners enjoy several benefits that will provide exposure for your business, organization or brand. For a detailed description of partnership levels, email jessica (at) mindfulhealthylife (dot) com and or reach out to us through our contact page and request our Partnership PDF.
Prices are for partnerships lasting through 2017. The spring eBook revision has been completed and has been available to all our email subscribers.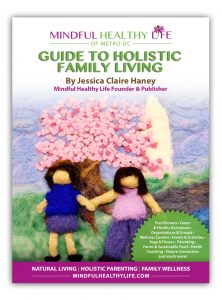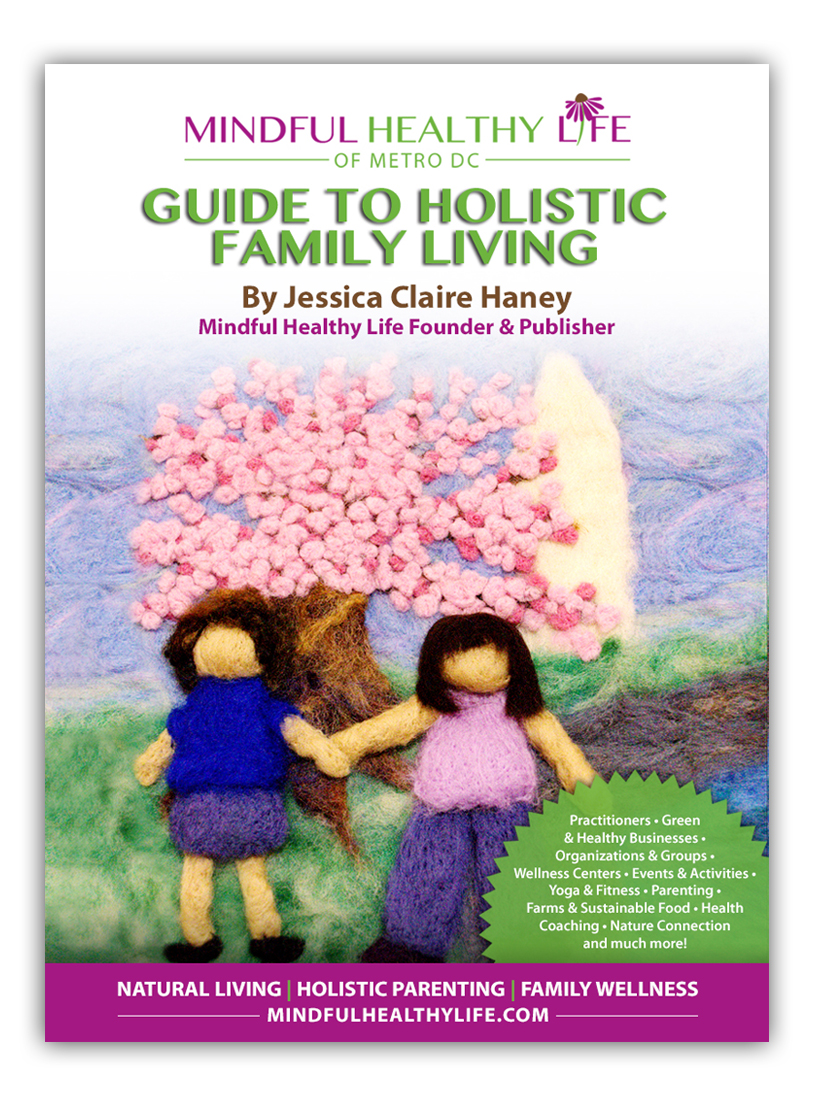 A revision for Fall 2017 release is in progress.
Note: Price adjustments for new partners joining after June 2017 have been made below. The introductory Daisy level (which started at $150) has been eliminated. All new partners would be at Lavender level and up. The price for Lavender has been reduced to $150 for the second half of the year.
Partnership Prices at a glance
All levels of partnership include the following. This was the previous Daisy level.
Publication of one blog post* profiling your business, product, or service, a guest post, or a post or previewing an event. The blog post will be shared across our social media outlets.
Logo listing on our Partner page
Enhanced Listing in our online Resource Directory and eBook.

Online: Enhanced Listings can include extra images & links and are promoted above the first alphabetical listings on the main directory page.
eBook: Enhanced Listings will be bolded and a small logo will be included. The name of the business/organization will also be listed on a separate Thank You page.

Thank you mention in an email to our subscribers
Social media thank you share/tag (Facebook, Twitter, Instagram)
Lavender: $300 now $150
As above, plus:
description accompanies logo on Partner page online
additional social media exposure
inclusion on Special Offer page** of eBook
logo on Thank You page at front of eBook

Nasturtium: $500 now $250
As above, plus:
2-month sidebar ad
additional email mention and social media shares
Twitter party sponsorship (or comparable social media interactive experience)
larger logo in eBook
Calendula: $1000 now $500
As above, plus:
6-month sidebar ad
regular email thank you and social media shares
consultation on digital marketing strategy, event planning, or writing coaching

Coneflower: $2500 now $1250
As above, plus:
12-month sidebar ad
second blog post with enhanced boosting
additional social media shares
additional consultation time
Field of Cosmos: $5000 now $2500
As above, plus:
text link on website footer
third blog post with enhanced boosting
additional social media shares
additional consultation time
still larger logo on eBook sponsor page and on back cover
Giant Sunflower: $7500 now $3750
As above, plus:
logo link on website footer
fourth blog post with enhanced boosting
additional consultation time
extra-large logo on eBook sponsor page
logo on back cover and name on front cover of eBook
Please email jessica (at) mindfulhealthylife (dot) com for more information about partnerships.
Terms
Partnership prices are for partnerships through 2017.
Benefits apply for 2017 editions of our eBook, The Mindful Healthy Life Guide to Holistic Family Living in Metro DC.
Reciprocity
Partners are expected to support Mindful Healthy Life in the following ways:
Follow all of Mindful Healthy Life's social media accounts on each of the following platforms their business/organization has a presence on: Facebook , Twitter, Pinterest and Instagram. Liking and sharing are greatly appreciated.
Subscribe to the Mindful Healthy Life email list
Share with their clientele that they are partners with Mindful Healthy Life via email, social media, their own blog/website, or with some kind of in-office display.
* Giveaways
Except in the cases of non-profit organizations, partner business/service/product profiles and event preview blog posts must include a giveaway our readers can enter or a promotion or discount code our readers can use.
** Special Offers
All Partners at the Lavender level or higher are eligible to offer something special to our readers. The Special Offers page in the eBook will include a log and a description of a discount or promotion code, an initial free or trial service, a free product, a buy-one-get-one (BOGO) free offer, or a special package available to Mindful Healthy Life readers. There must be no purchase necessary other than of the discounted or BOGO item/service.
Complete partnership Terms and Conditions will be provided to new partners.
We will consider discounted and in-kind partnerships for businesses and organizations that can offer support to Mindful Healthy Life in volunteer time or in exposure opportunities.
Examples of exposure opportunities for Mindful Healthy Life include:
visibility on the company/organization website, on social media channels, or on event promotion materials
display of materials at checkout counter or on high-traffic bulletin boards
inclusion of materials in new client folders or in event attendee bags
speaking, writing, and educational opportunities for Mindful Healthy Life team members
In-Kind partnership levels are determined on a case-by-case basis.
Becoming a partner means you get a lot of benefits all rolled in together. It's really a win-win, the best bang for your buck.
However, if you are looking for something more specific, perhaps for a product or business that's national rather than local, on our Work With Me page, we outline several a la carte options for ways Mindful Healthy Life can assist you with
promotion of events
directory listings
inclusion in our  eBook
sponsored posts
content publication
Questions or suggestions? Contact jessica (at) mindfulhealthylife (dot) com
Want to know more about who we are here at Mindful Healthy Life? Visit our About page!