Local outdoor learning expert Nancy Striniste has just published her first book, Nature Play at Home: Creating Outdoor Spaces that Connect Children with the Natural World.
Filled with beautiful photos and drawings, the book is inspiring for anyone who enjoys seeing children full of joy and wonder.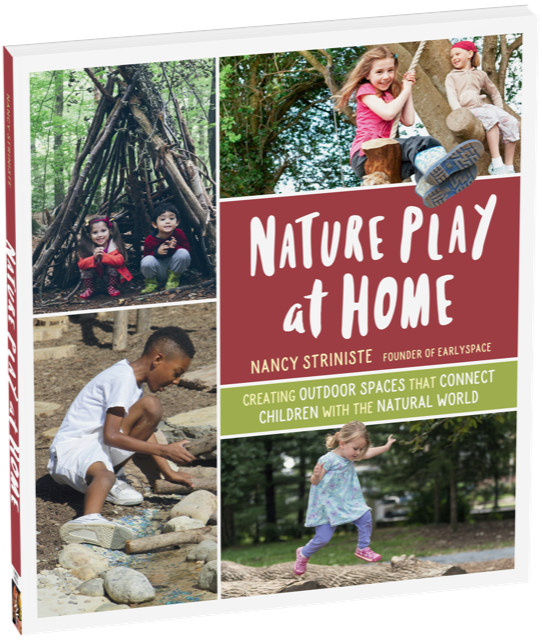 A landscape designer who has trained educators and worked with schools around the Mid-Atlantic and around the country, Nancy is the founder of EarlySpace, based in Arlington, Virginia. She is is also a leadership team member of NoVA Outside, an alliance of environmental and outdoor educators.
On April 7, Nancy gave a presentation discussing the importance of children experiencing time in nature, addressing the benefits of natural playspaces and providing how-tos for homeowners and educators at a packed book launch event on April 7 benefiting NoVA Outside, a fiscally sponsored project of United Charitable, a registered 501(c)(3) public charity.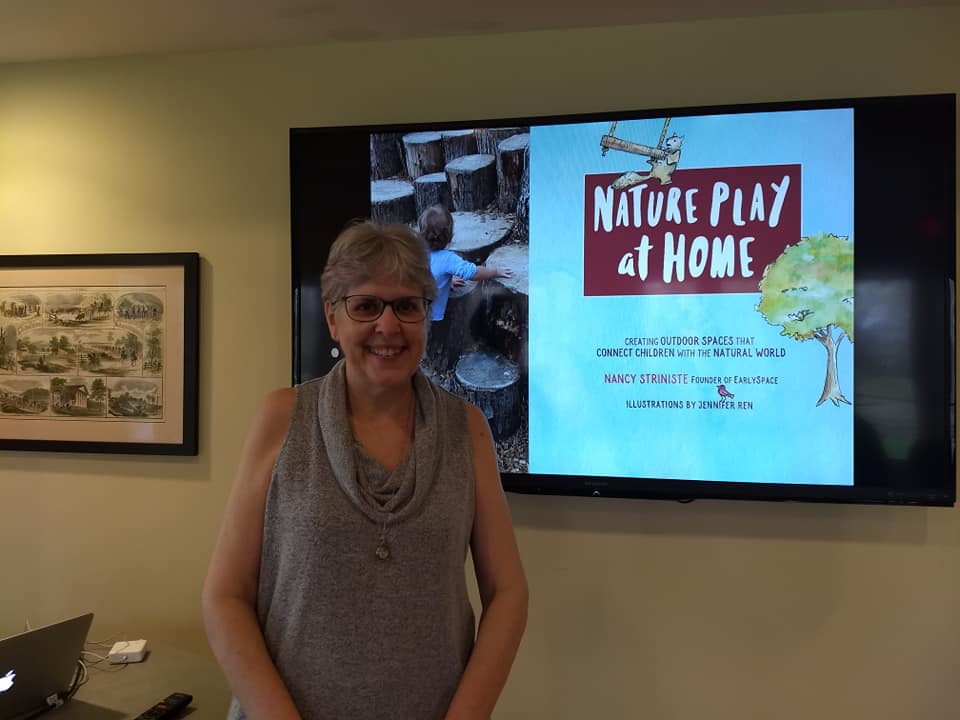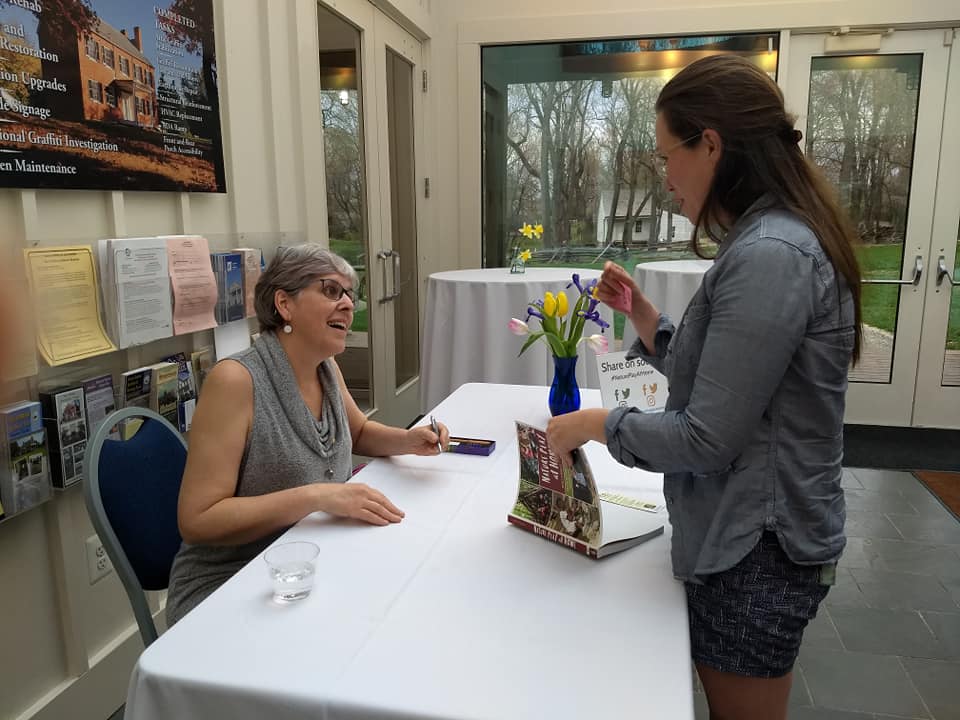 Nancy said of the book launch celebration, "It was a deeply meaningful day for me— to share my work and have it be well received was such an honor.  That moment, before my talk, when I looked into the room and saw rows of people all paging through my book will stay with me forever.  I had goosebumps!"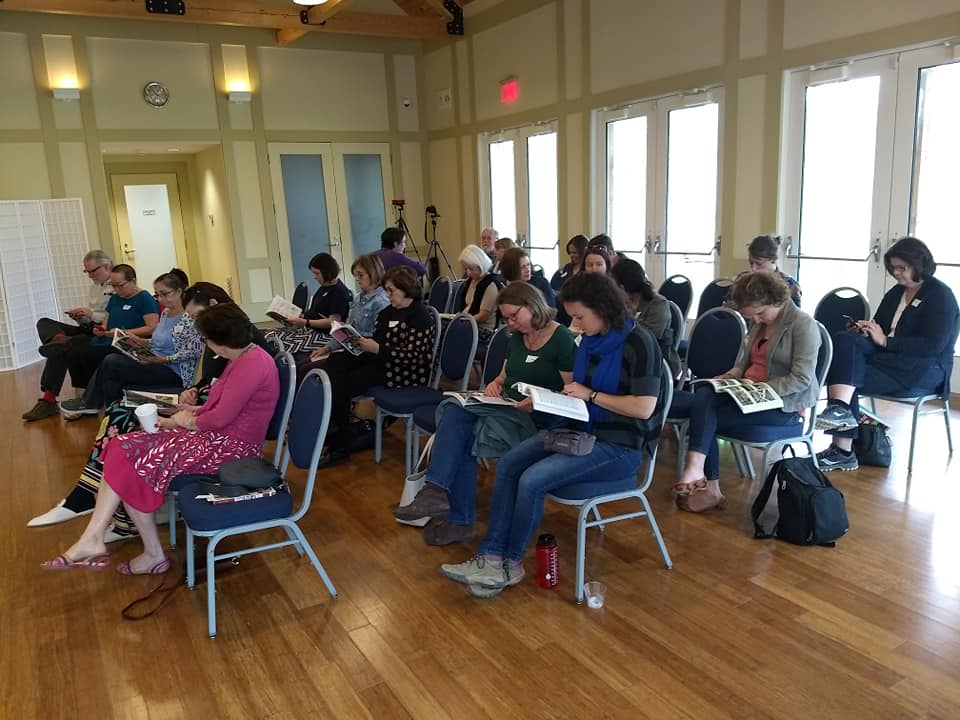 The attendees had good reason to pore over her book.
Acclaimed Last Child in the Woods author Richard Louv calls Striniste's book "a magnificent resource for transforming backyards into stimulating environments which enhance children's creativity, learning, and fun."
Library Journal refers to the book as an "eye-catching volume" and gives it a starred review with the verdict "Colorful and filled with great solutions for connecting kids to the natural world; highly recommended."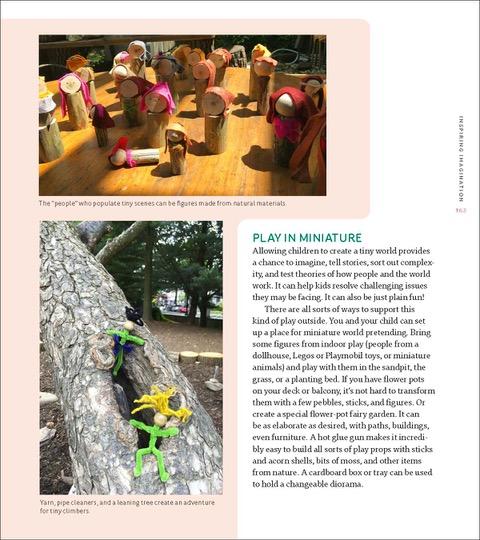 Nancy's talk began by having attendees close their eyes and recall memories from childhood. "We may be educators or parents but we also are all former children," she said.
Although she's presented in many venues over the years and called on participants to connect to their sensory impressions of youth, this was the first time she had family and old friends in the audience, "remembering their childhoods and nodding in agreement at the research." Hours after the presentation, people at her dinner table were "still eager to share their memories of climbing trees and eating mulberries."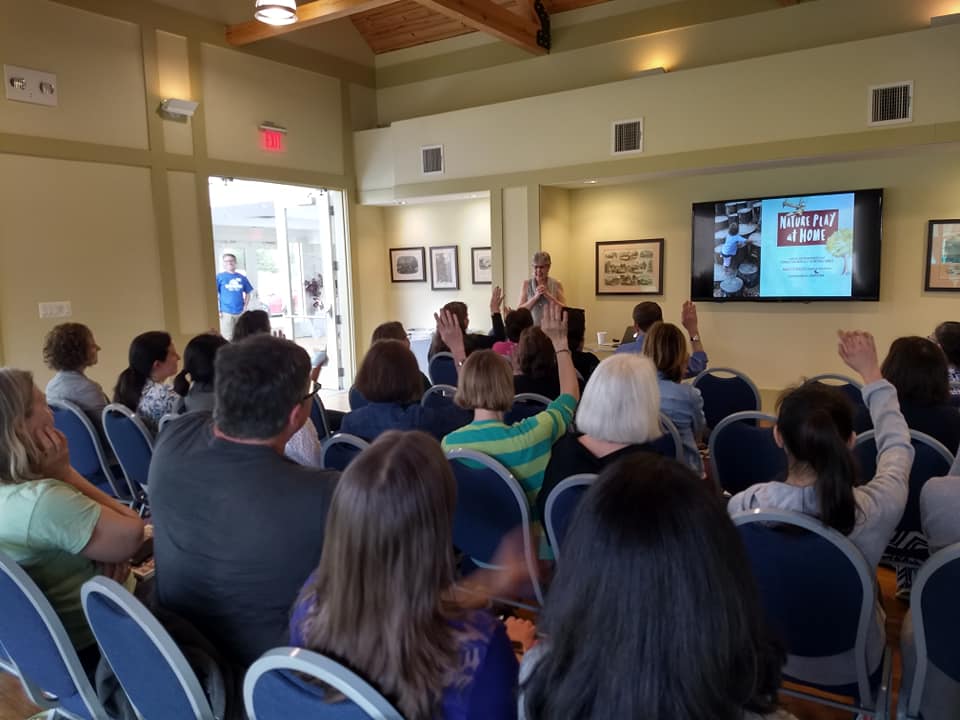 The "Arranging Spaces" portion of Nancy's talk can be watched on video here on the NoVA Outside Facebook page.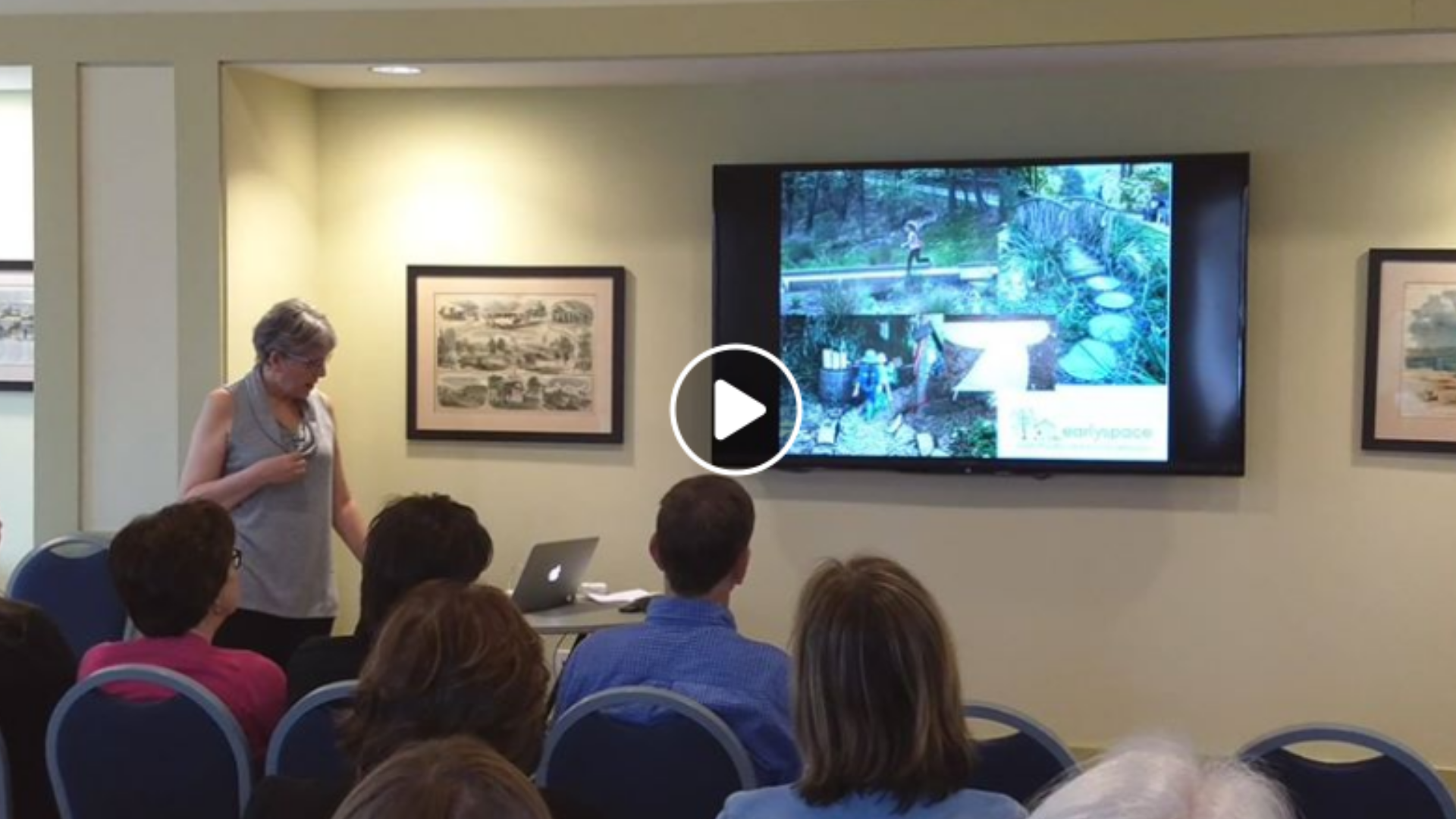 Some of the other topics Nancy covered included the change in children's ability to roam over the last four generations; Attention Restoration Theory; eco-therapy and how time in nature and interacting with soil can affect the brain, including the production of serotonin; how nature play develops proprioceptive and vestibular senses and much more about why it's important to provide children with opportunities to connect to nature.
Nancy also offered suggestions for ways to create outdoor play spaces and how to maximize their effectiveness at encouraging imaginative play, social interaction and multi-sensory experiences.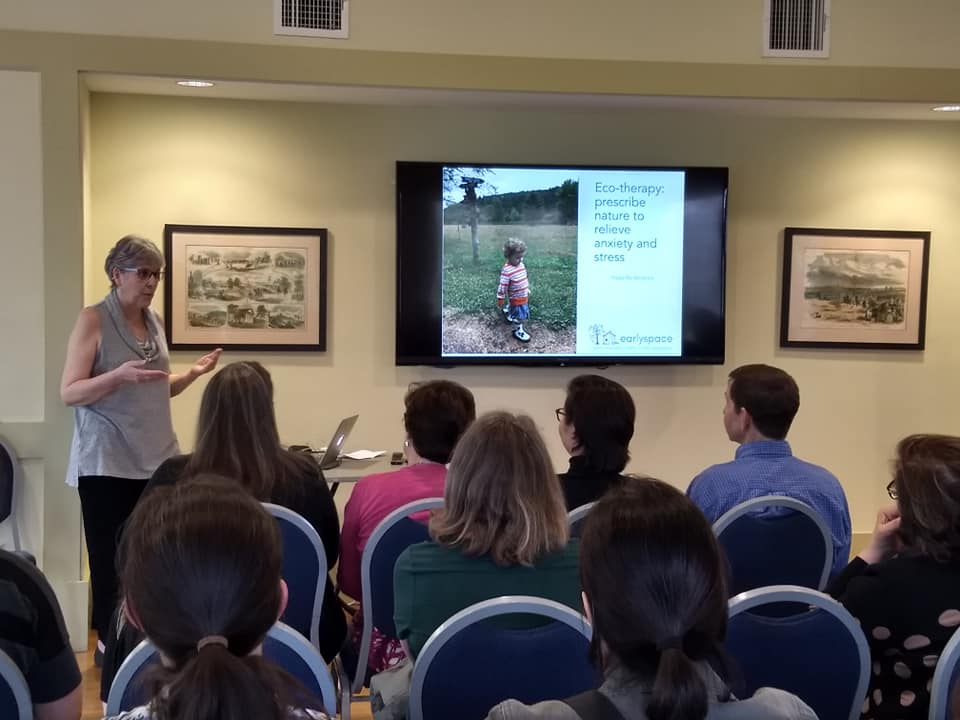 There were many educators in the audience, some who came to the event for their professional interest in the subject of children in nature.  One in particular shared the story of hearing Nancy speak several years ago and how that presentation inspired change in her teaching leading her to plant a garden, bring nature indoors and take children out.
Nancy said, "It was a powerful moment for everyone and I was so grateful to her for being there and for telling her story."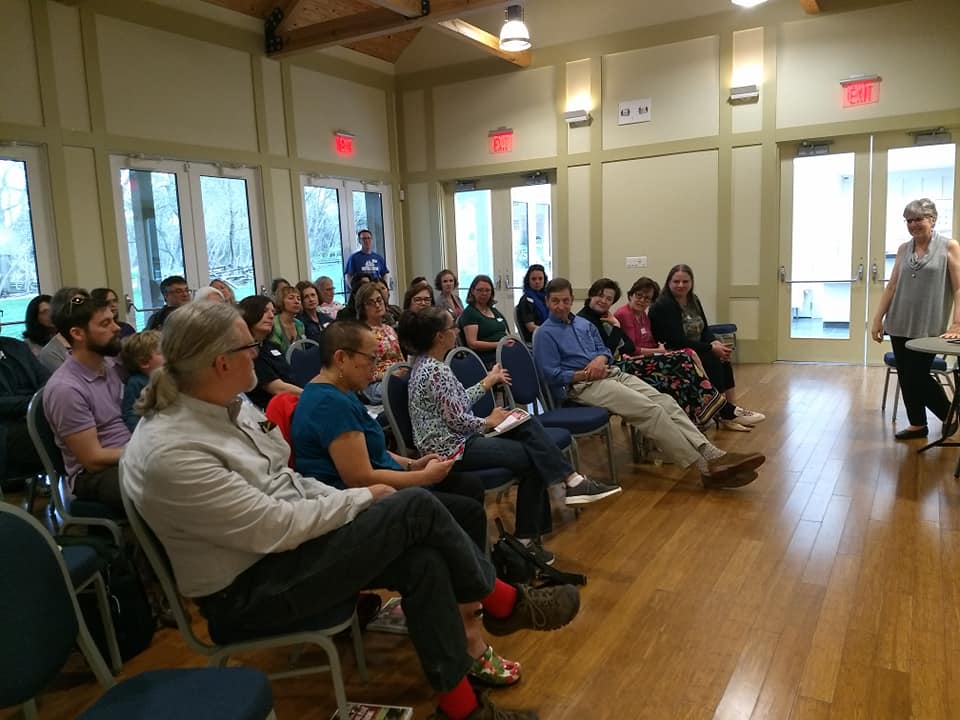 To see for yourself what benefits nature connection has in store for you and your children and to get dozens of richly illustrated ideas about how to connect children to nature, get yourself a copy of the book!
The giveaway for this book is now closed. Go to earlyspace.com/book for links to purchase copies, including autographed copies.
This is not a sponsored post. All photos copyright Jessica Claire Haney for Mindful Healthy Life except for book images, courtesy of Timber Press. No images may be used or reproduced without permission.