EcoAction Arlington – formerly Arlingtonians for a Clean Environment – has been working in the community toward a healthier environment for over 40 years. The group is hosting its first EcoAction Author Night on Tuesday, May 21 at Josephine's Italian Kitchen in Arlington.
There are five authors reading, including yours truly, Jessica Claire Haney, reading from the novel I've been working on for nearly seven years. It's in many ways about motherhood, the very thing that inspired it and has also slowed down its creation!
I've had two excerpts published in two anthologies and am happy to share this piece, focusing on the third main character, at the author night.
Check out my profile on the EcoAction Arlington Facebook page, from which I'm pulling information about the four other eco-themed writers. I am honored to read with them!
Nancy Striniste
Regular readers know I've written before about Nancy Striniste and her book, Nature Play at Home: Creating Outdoor Spaces that Connect Children with the Natural World.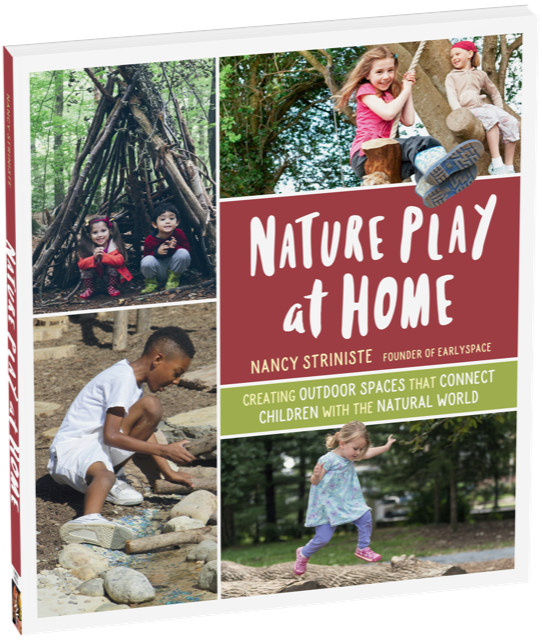 Nancy emphasizes how nature play can awaken children's senses, challenge their bodies, inspire their imaginations and build self-confidence. In order to grow up healthy and happy, children need abundant, unstructured time to play and explore in the natural world, but today's children rarely have the opportunity to roam free outdoors. Bringing nature to the places where children spend their time is an answer.
Well-designed nature play spaces are inviting and endlessly engaging for children AND good for the planet. With rich, inspiring images from around the world, Nancy explains why and how to bring the beauty, adventure, and sustainability of nature play to backyards, schoolyards, churchyards, neighborhood parks, early childhood settings, and more.
Nancy's unique background in landscape design and early childhood education is highlighted through her work as founder and principal designer at EarlySpace, LLC, where she creates sustainably designed natural play and learning spaces and teaches others how to use the outdoors for learning and teaching.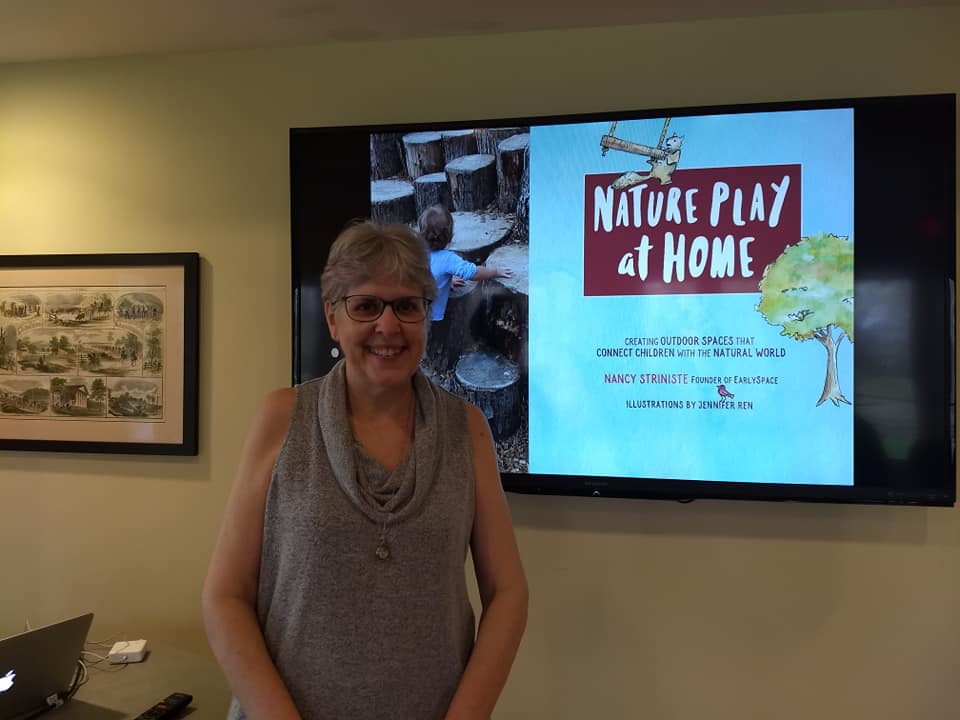 Beth Konkoski
Beth Konkoski writes poetry, fiction, and non-fiction with equal joy. In addition to being a writer, she teaches high school English, and she also has several decades of publishing history. She will read from and discuss her second chapbook of poems, Water Shedding, which was recently published by Finishing Line Press.
Water Shedding is a meditation on middle age and a book committed to a vision of marriage and family life that is real, sometimes even deeply lost and uncertain. The images do not avoid problems, do not create a façade in the way of our social media personas. Instead, the poet journeys through the aging of her children, her marriage, and her sense of self with an awareness of missteps and a sense of joy for the small moments she can claim.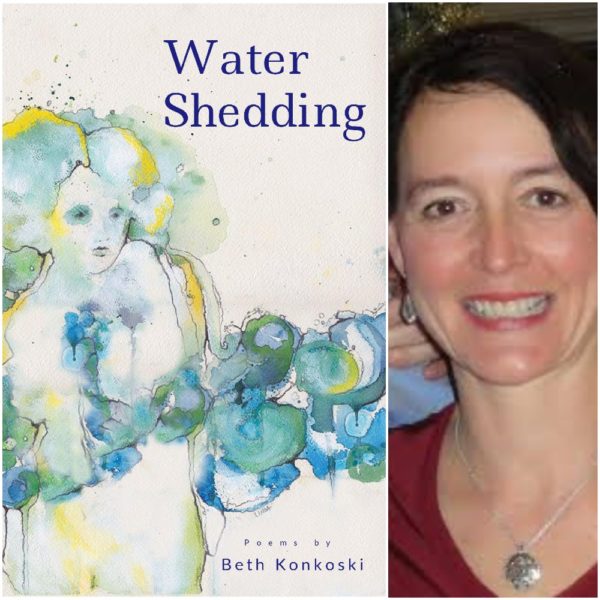 Rick Hodges
Rick Hodges has spent many years as a professional writer of non-fiction entering fiction with his debut novel, To Follow Elephants, published in March by Stormbird Press. I shared about the launch event for To Follow Elephants on Instagram.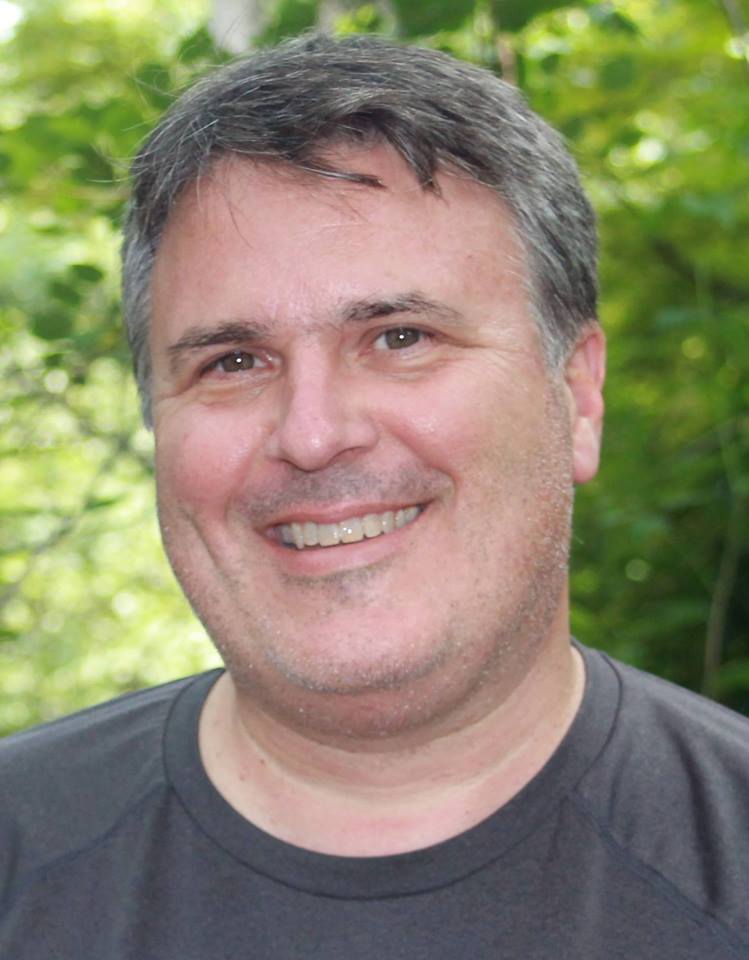 As a young elephant learns the ways of the world from his herd's matriarch, 18 year old American Owen Dorner travels to Africa to meet his father for the first time. Plunged into the corrupt underworld of Colonel Mubego, a conniving prison warden and former revolutionary fighter, Owen seeks friendship among unlikely allies and finds meaning in the world of elephants.
Biologist Wanjeri Mubego, the colonel's niece who is happier among the wildlife in her native Kenya than with people, helps Owen discover the truth about his father, Karl. A U.S. Army captain, Karl Dorner has lived in a dusty African prison cell since Owen was a small boy. Could Karl, accused of helping a local rebellion, be a hero, and not a traitor? Karl isn't telling.
In a moving portrayal of elephant civilization parallel tales of intrigue and survival unfold, masterfully enriching our understanding of what it means to be human.
"You hear the elephants' point of view along with the human characters, and the lives of people and animal intersect and inform each other," Rick said. "It's an uplifting and thrilling adventure."
Tara Campbell
Tara Campbell is a Kimbilio Fellow, a fiction editor at Barrelhouse, and a graduate of American University's MFA in Creative Writing. She is the recipient of the following awards from the DC Commission on the Arts and Humanities: the 2016 Larry Neal Writers' Award, the 2016 Mayor's Arts Award for Outstanding New Artist, and Arts and Humanities Fellowships for 2018 and 2019. Tara teaches fiction at American University, the Writer's Center, Politics and Prose Bookstore, and the National Gallery of Art.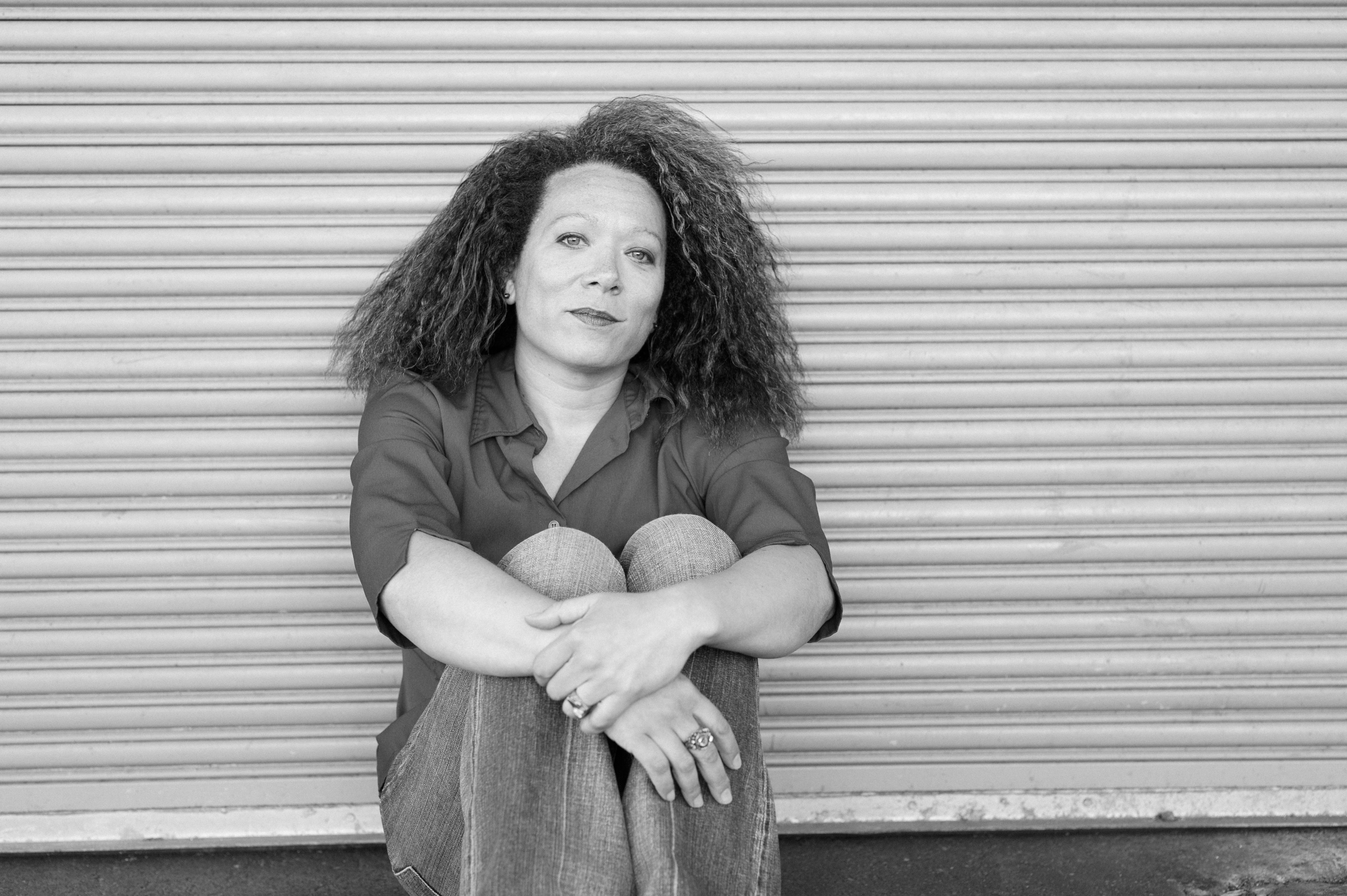 Tara will discuss and read from her 2016 novel TreeVolution, which asks:
What if the natural resources we manage began to manage themselves?
And then us?
TreeVolution is a speculative fiction adventure featuring secret experiments, corporate machinations, and a little eco-payback.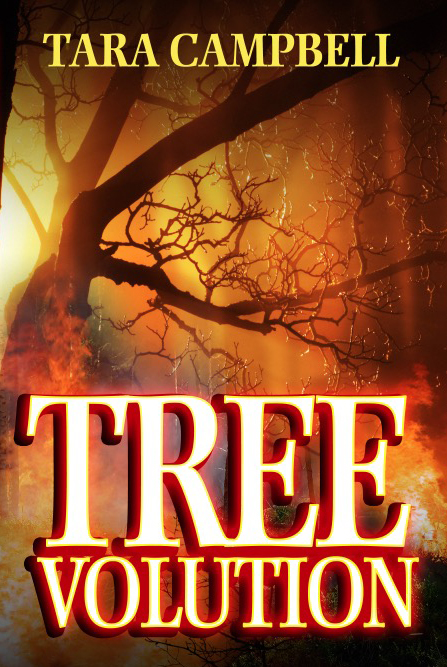 Josephine's Italian Kitchen is located at 2501 Columbia Pike in Arlington. Doors for the event open at 7:30. Food and drink will be available for purchase at this free event. The program will begin at 8:00. I'll be reading first.
Hope to see you there on May 21!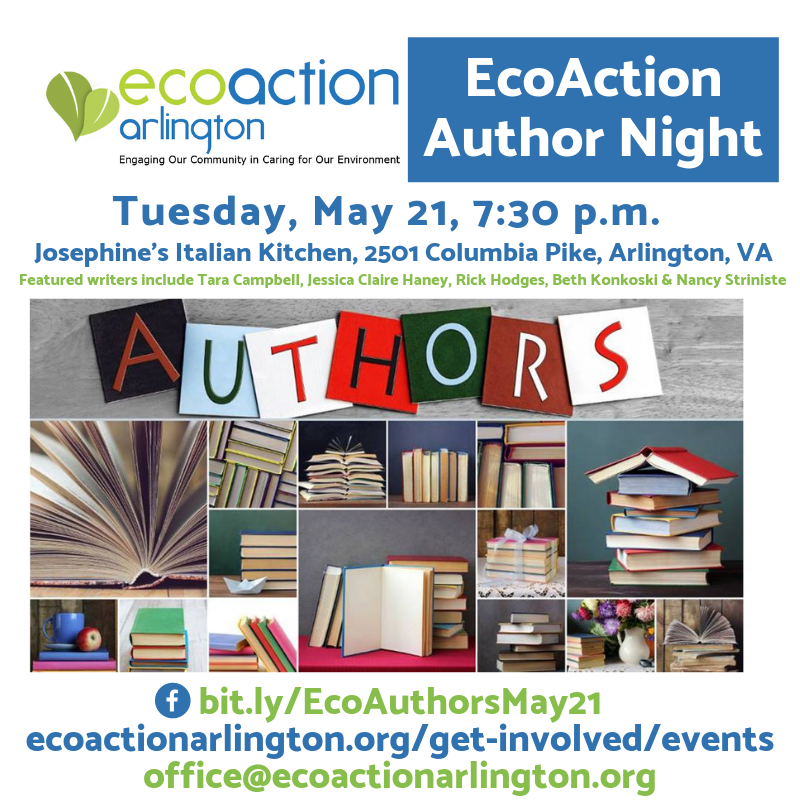 Jessica Claire Haney is the founder, publisher and editor of Mindful Healthy Life and the author of its Guide to Holistic Family Living in Metro DC. Jessica founded the Arlington/Alexandria Chapter of Holistic Moms Network and volunteers on school wellness issues. Follow on Facebook at MindfulHealthyLife, on @Twitter @MindfulHealthy and on Instagram at @mindfulhealthy.