Show the world you support breastfeeding by participating in World Breastfeeding Week August 1-7 . There are events around town for nursing mamas and also for their supporters including lots of free classes at the Breastfeeding Center for Greater Washington. I'm teaching one!
Mindful Healthy Life is proud to announce our new partnership with the Breastfeeding Center for Greater Washington.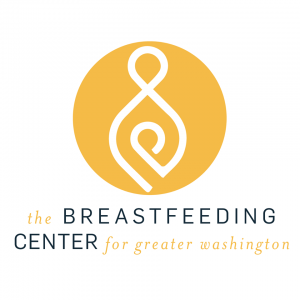 The Breastfeeding Center is relocating from its K Street space to a larger space near Dupont Circle on August 1! Read more here about the Center's relocation and expansion efforts. The new space is at 1020 19th St NW, Suite 150.
The Grand Opening party for the Center's new space will be Saturday, August 5, 10 a.m. to 1 p.m.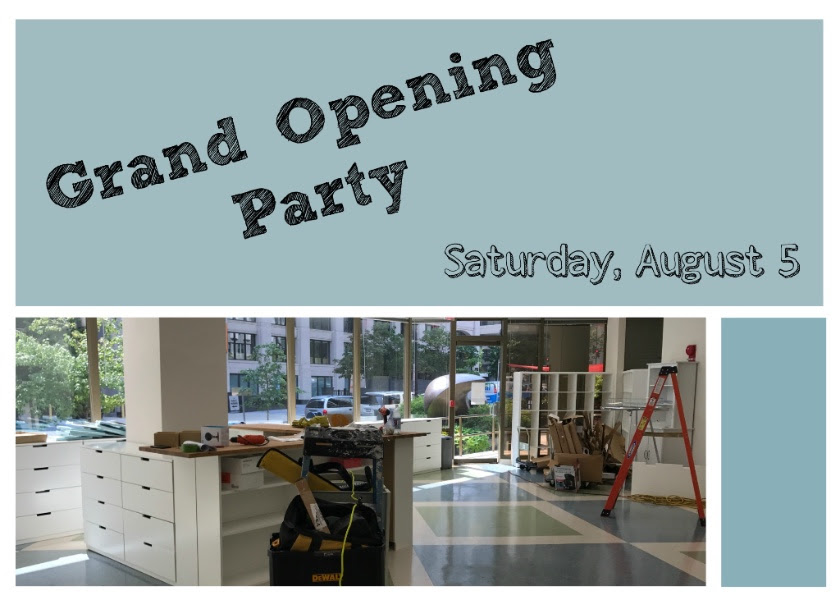 Included in that event is the Big Latch On at 10:30 a.m.
For more about the Global Big Latch On, visit biglatchon.org.  Follow on Facebook and Twitter @BigLatchOn.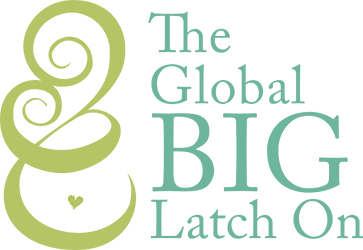 The Breastfeeding Center will also offer free World Breastfeeding Week workshops August 1-4 leading up to the  Grand Opening party on Saturday. Topics include mindfulness, parenting, self-care, nutrition, and much more!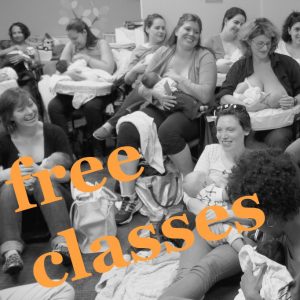 I'm teaching a "Holistic Parenting 101" class on Thursday, August 3 at 2:00 p.m.
What does it mean to be a holistic parent? No two people have the same answer, but intention and inquiry guide most holistic parenting journeys. And intuition is key, too. We'll talk about ways to connect to nature, make non-toxic choices in the home, practice mindfulness, and to approach food & nutrition. We'll also cover considerations for health, wellness & medicine – including self-care -plus education/schooling, screentime, community involvment & advocacy, and more. The conversation will be tailored to the ages & interests of the group but will have an eye toward days beyond babyhood.

I would love to see some friendly faces! Please register and share the event on Facebook!
Below is an at-a-glance guide to the all free World Breastfeeding Week workshops. Full class descriptions and registration are available at the Breastfeeding Center's class calendar. Be sure to register!
Note: The August 1 babywearing class is full so is not listed here.
The Breastfeeding Center's free World Breastfeeding Week classes at a glance
Tuesday, August 1
Wednesday, August 2
Thursday, August 3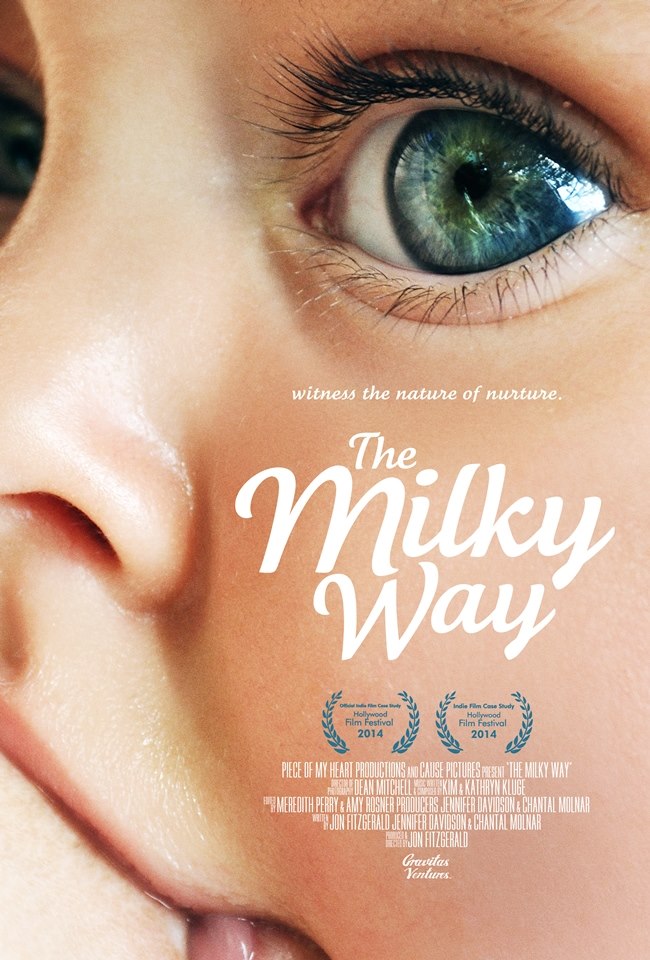 The Breastfeeding Center is also hosting a screening of The Milky Way breastfeeding documentary on Friday, August 4, 12:00-2:00 p.m. Babies are welcome.
To learn more about the film, visit milkywayfoundation.org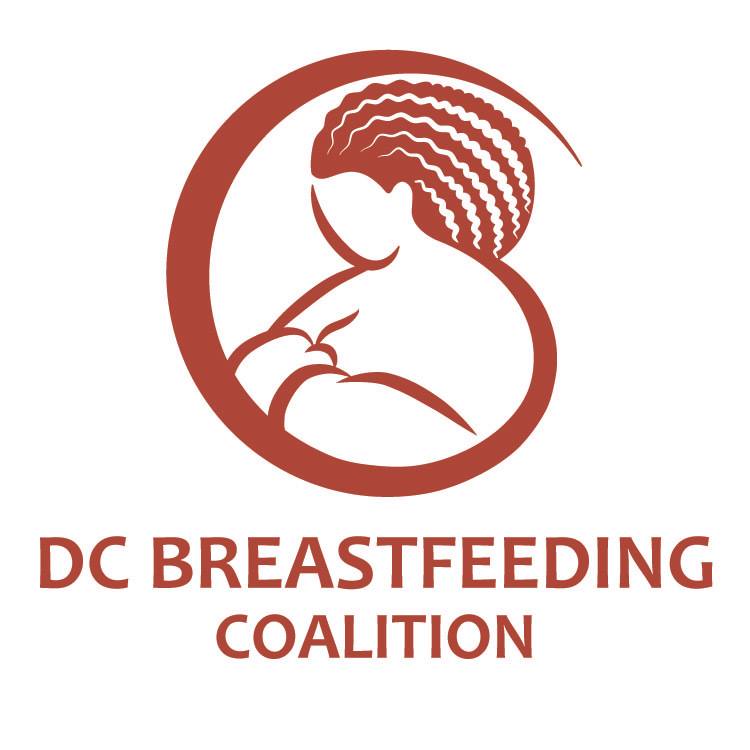 The DC Breastfeeding Coalition is also hosting several events for World Breastfeeding Week.
Follow the DC Breastfeeding Coalition on Facebook and @DC_BFC on Twitter and at Instagram
August 5: The Big Latch On at William O. Lockridge Library. Free tickets at Eventbrite.
August 17: #DCBreastfeeds social media event
August 24: Screening of The Milky Way at Howard University. Free tickets at Eventbrite.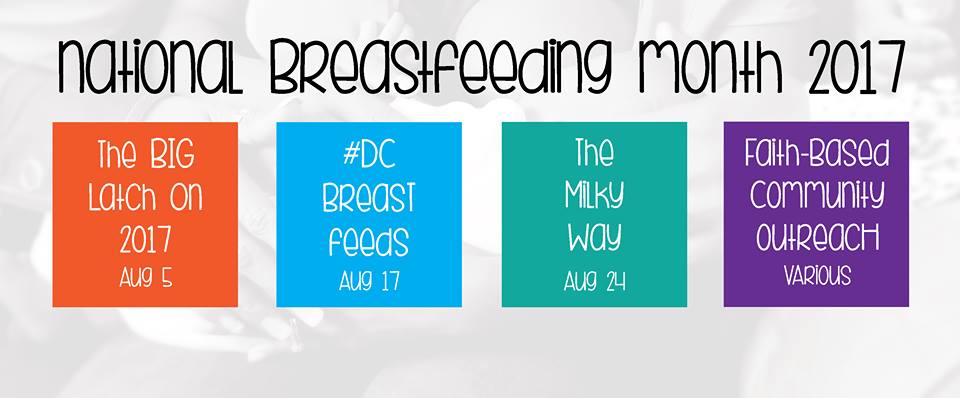 In addition to the events above, La Leche League of Kingstowne is hosting Live, Love, Latch on August 19.
Know of other events? Share them in the comments!

Jessica Claire Haney is the founder, publisher and editor of Mindful Healthy Life and was the founder and a longtime leader of the Arlington/Alexandria Chapter of Holistic Moms Network. Jessica is a writer who is working on her first novel. She also offers copywriting, editing, writing coaching and holistic business consulting services. Learn more at JessicaClaireHaney.com. Jessica volunteers on issues related to wellness in public schools, as described in her Mindful Healthy Life Q&A. Follow her on Facebook at on Facebook at MindfulHealthyLife, on @Twitter @MindfulHealthy and on Instagram at @mindfulhealthy. Her personal blog is Crunchy-Chewy Mama, on Facebook at CrunchyChewyMama and tweeting @CrunchyChewy.