The National Geographic museum is running two exhibits that help viewers young and old to appreciate the diversity of life in different regions of the world and that inspire curiosity to learn and explore. On view through April 30 is @NatGeo, an installation of some of the organization's most popular Instagram photos. Go now before it closes and also enjoy the longer-running Earth Explorers that shows viewers young and old just what it takes to be an explorer in the rainforest, ocean, savannah, polar ice cap and other unique locales.
Earth Explorers runs through September 17 and is a decidedly family-friendly exhibit with lots of information that will fascinate adults but with a presentation that is geared at appealing to children with lot of interactivity in addition to didactic panels.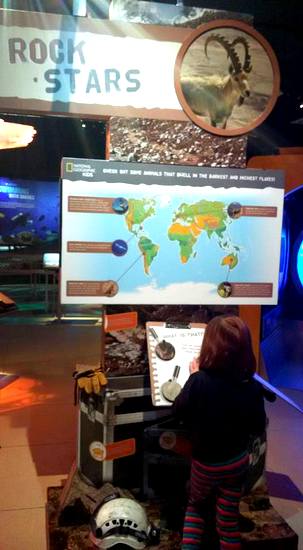 The middle of the exhibit focuses on the ocean, with critter cam short videos taken on top of different swimming animals' heads.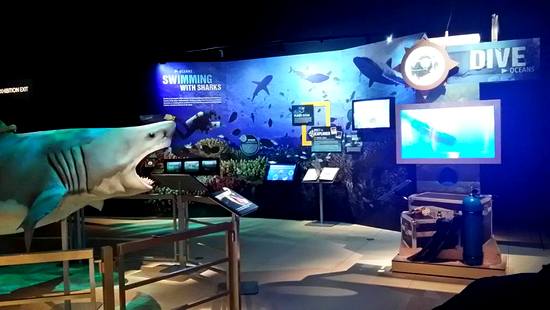 You can also go into a "submersible" that takes you down through different levels of the ocean and surrounds you with sea life.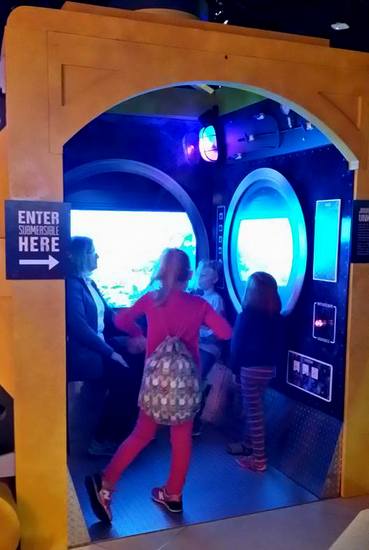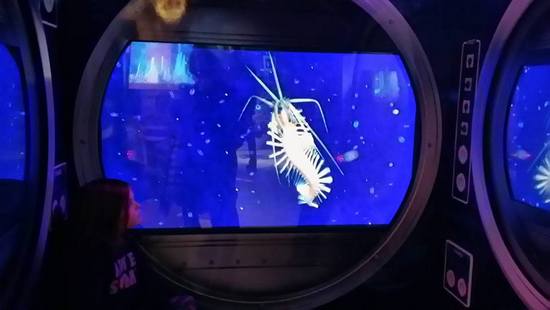 One section explains what it takes to explore a crystal cave, which is possible for only 15 minutes at a time, even with the most sophisticated gear.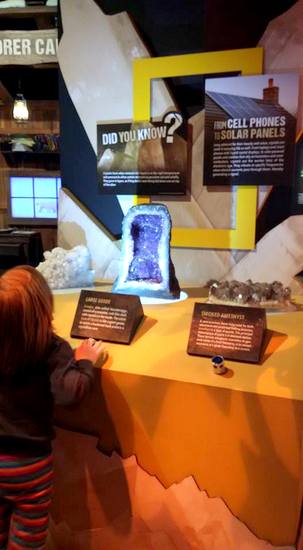 We get a chance to peer into a polar explorer's cabin and feel for a moment subzero temperatures.
My six-year-old daughter's favorite attraction was the hot air balloon that stood in front of a running film of savannah animals that made her feel like she was really flying over them.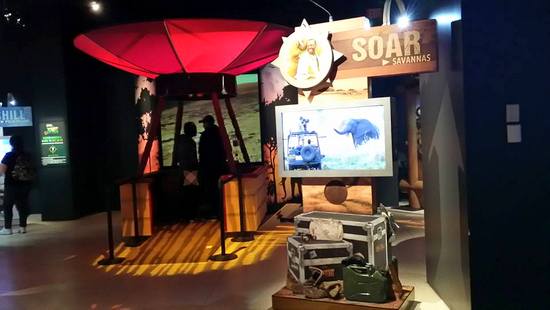 Plus, she liked to pull the string that made the pretend "fire" light.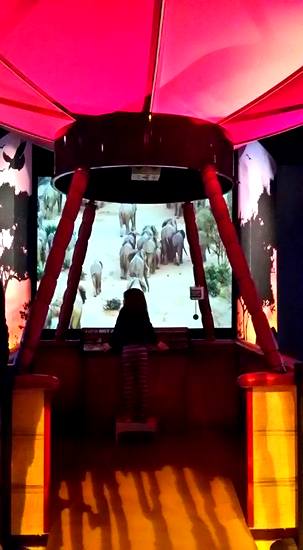 A few weeks after we went as a family, my daughter's first grade class went and reportedly had a ball.
Earth Explorers begins in the rainforest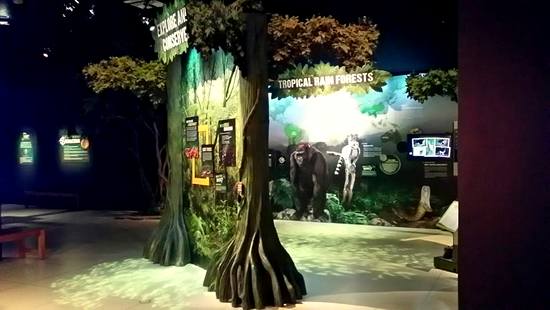 closes with exhibits about migration patters, tracks and scat
and ends in the museum shop, which has lots of books and toys, among other items. Might want to discuss spending plans before you go!
Kids are also sure to love the Instagram exhibit, which has large panels of some of the most interesting and well-composed photos from some of the most obscure places. All images have identifying info, so there's ample opportunity to learn a lot about geography while you're marveling at beauty and at things you may never have even heard of.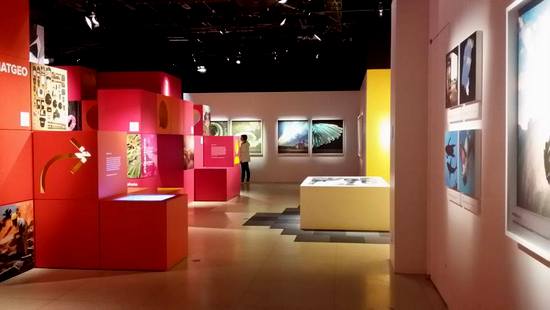 And there are several interactive components, including a camera in one corner of the gallery that spies on someone in another corner (two of each, to keep you on your toes!), panels you can swivel to learn more about the images
listening booths where you can hear the story behind the image and record your own reaction to what you heard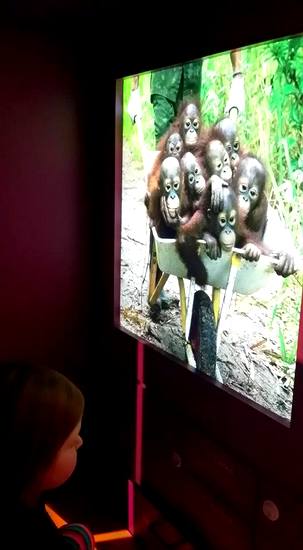 and, at the end, a "block party" where you can arrange soft blocks of various images into your a grid of your own making.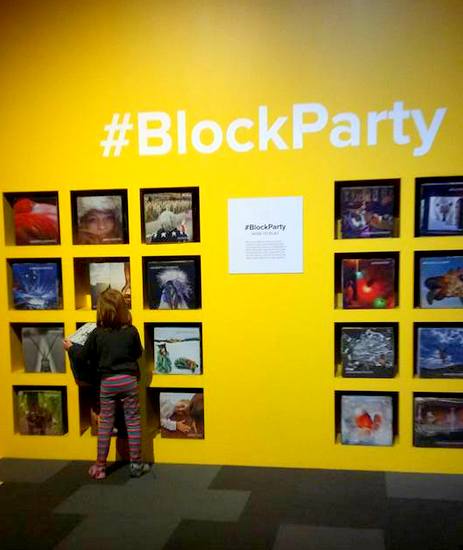 The National Geographic museum is located at 1145 17th Street NW, between L and M street, just north of Sumner Row. There are two buildings. For these exhibits, enter the building that faces 17th Street.
The closest Metro stop is Farragut North.
Tickets for the exhibits are regularly $15 for adults and $10 for children aged 5-12. A family annual pass costs $125 and includes unlimited free museum admission for two named adults and up to three kids in the household for one year and two single-use museum guest passes plus other benefits. Click here for more details.

All opinions are my own. This post is not sponsored or connected to any partnerships.
Other than the exhibit posters in the featured image, all images were taken by Jessica Claire Haney and are copyright Mindful Healthy Life.

Jessica Claire Haney is the founder, publisher and editor of Mindful Healthy Life and was the founder and a longtime leader of the Arlington/Alexandria Chapter of Holistic Moms Network. Jessica is a writer and editor who is working on her first novel. Find information about her writing and about the editing and business consulting services she offers at JessicaClaireHaney.com. She also volunteers on issues related to wellness in public schools. Jessica's personal blog is Crunchy-Chewy Mama, on Facebook at facebook.com/CrunchyChewyMama. For more information, see Jessica's Mindful Healthy Life Q&A.