Since the April 2015 Growing Green Schools event, parents and school staff in Arlington Public Schools have made progress in school gardening efforts. Started in June 2015 and now running the first Monday of most months, the School Garden Meetups give parents, teachers, staff and community members an opportunity to share knowledge, discuss successes and challenges, and see different school garden and outdoor learning spaces around the county.
These are volunteer-led opportunities for interested parties to learn from one another about site-specific efforts around the county. In addition to this group, APS also has a Superintendent's Advisory Committee on Sustainability, which was launched in 2012 with a team of volunteers from around the community. Now, there is new momentum toward funding a position to support all of these efforts. One of the just-released recommendations of the Science Advisory Committee is to "provide funding and support for one full-time Sustainability and Outdoor Learning Coordinator (SOLC) starting with the 2016-2017 school year."
Mary Van Dyke, a long-time advocate for outdoor learning in APS, serves on the Science Advisory Committee (SAC) as well as the Sustainability Committee; the proposed SOLC position is a joint recommendation of the two committees. The SAC committee recommendations are intended to help to close the minority achievement gap, to integrate the "whole child" approach within science instruction, to more effectively differentiate instruction and to appeal to all five strategic goals of APS and particularly to Goal 5: Meet the Needs of the Whole Child.
Those wishing to express their support for the SAC committee recommendations and the new Sustainability and Outdoor Learning Coordinator (SOLC) position are encouraged to email the School Board at school.board@apsva.us, to email ACI co-chairs Ted Black at dstblack (at) msn (dot) com and Louisa Marinaccio at louisam (at) yahoo (dot) com, and to attend office hours with School Board representations leading up to the January 28 ACI Work Session when budget proposals will be presented to the school board. School Board office hours are posted on the APS website and include Monday, January 4, 5 -7 p.m. with Nancy Van Doren; Monday, January 11, 5- 7 p.m. with Barbara Kaninnen; Tuesday morning January 19 with Emma Violand-Sanchez; and Monday January 25, 5:30-7:30 p.m. with James Lander.
Maintaining school gardens has fallen to staff at individual schools, and, in many cases, to parents. Turnover makes it difficult to sustain efforts over time. The SOLC position could be a tremendous help toward ensuring the sustainability of gardening programs in addition to a more robust and integrated approach to environmental sustainability. As it stands now, it falls to committed individuals and volunteers to share resources across schools to nurture teams of people to maintain gardens, train teachers to use them.
On the heels of Growing Green Schools, organizers decided to take the show on the road and schedule a series of School Garden Meetups at different locations to foster a dialogue across the system and give teachers, staff and parents a chance to share ideas, successes, and challenges.
With the help of other volunteers, Mary Van Dyke and APS parent and Arlingtonians for a Clean Environment director Elenor Hodges, also a member of the APS Superintendent's Advisory Committee on Sustainability, helped organize the first School Garden Meetup at Jamestown Elementary in June 2015. Click here for a recap of that inaugural event.

This fall, APS School Garden Meetups have taken place at Campbell Elementary, Patrick Henry Elementary, and Abingdon Elementary. In 2016, the January School Garden Meetup is heading indoors with a focus on on energy conservation, energy efficiency and renewable energy. There will be time for networking on all related issues, including school gardening at this January 11 event at Langston Brown Community Center (4:00-5:00 p.m.).
Attendees will also have the opportunity to learn about the brand new Arlington Schools Green Action Awards.  In 2015-2016, this recognition program will highlight outstanding projects making Arlington schools energy efficient, cost effective, healthy, and environmentally sustainable. The deadline for applications is February 26. Learn more about the Green Action Awards at goo.gl/SJf6Kf. RSVP for the January 11 energy-focused School Garden Meetup at goo.gl/5JDVYG.
The February School Garden Meetup is scheduled for February 8 at Tuckahoe Elementary, where Outdoor Classroom is the school's Exemplary Program. STEAM Teacher Margaret Egan will focus on lessons and curriculum and would be a great opportunity for teachers to learn about active, engaged, outdoor learning.
The March 7 Meetup is open for a host.  The Meetup goes to Thomas Jefferson Middle School on April 4 and to Carlin Springs Elementary on May 2. To volunteer to host a School Garden Meetup, email Mary Van Dyke at GrowingGreenSchools@gmail.com.
The October School Garden Meetup at Campbell Elementary was led by parent and Garden Docent Christy Przystawik.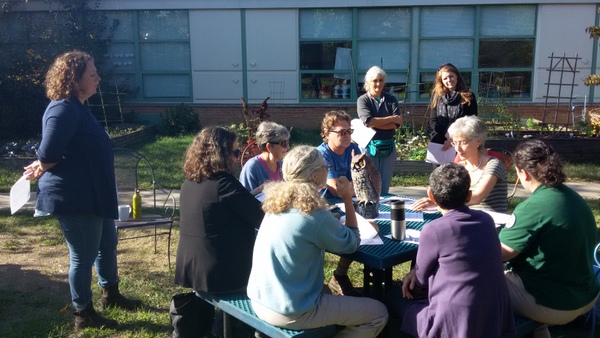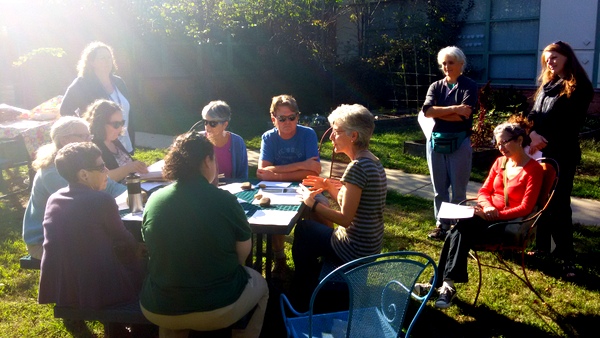 Ms. Christy, as she's known to Campbell children, works with teachers on lessons utilizing the school's outdoor classroom, which includes the courtyard gardens that grow food and other gardens, including pollinator gardens and a Virginia Colonial Garden designed by former students. Lessons include growing, harvesting and preparing food as well as preK lessons using nature for counting and sorting and upper-level science and math projects to plan gardens, test soil, and discuss the effects of weather on plants.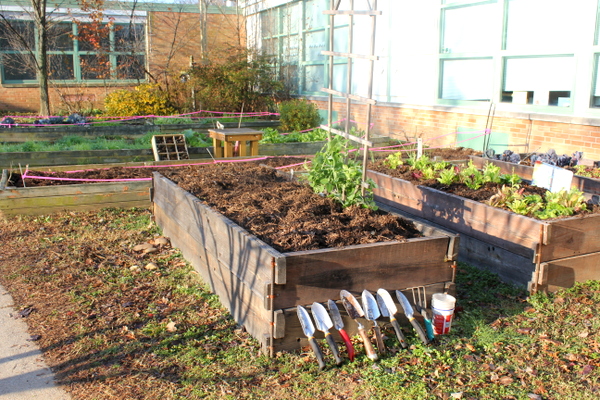 The Campbell Outdoor Classroom also includes the Wetlands Learning Lab, which was built in 2012 to address a persistent water problem and has become a flourishing ecosystem that connects with the neighboring Long Branch Nature Center.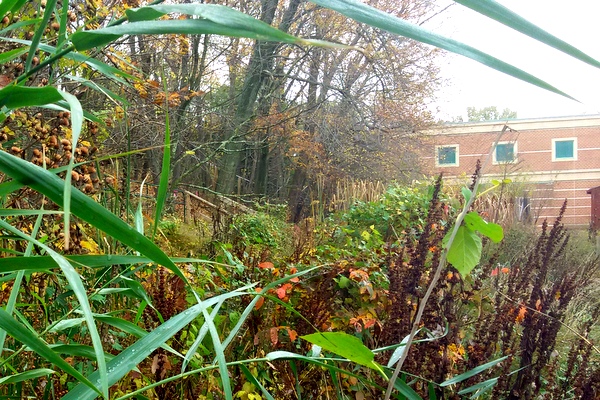 Ms. Christy's position is funded by the PTA and is similar to the position Mary Van Dyke holds at Jamestown Elementary. We hope to write in more detail in the future about Ms. Christy and about Campbell's Exemplary Program, EL Education (formerly Expeditionary Learning).
At the November School Garden Meetup at Patrick Henry Elementary, numerous teachers, the principal and Meetup host Susan Spranger shared how the school's Service Learning Exemplary Project utilizes the gardens, which include vegetables that are donated to Arlington Food Assistance Center and also a beautiful native wildlife habitat.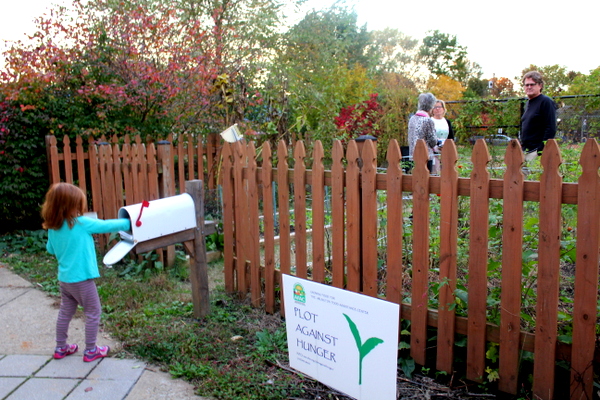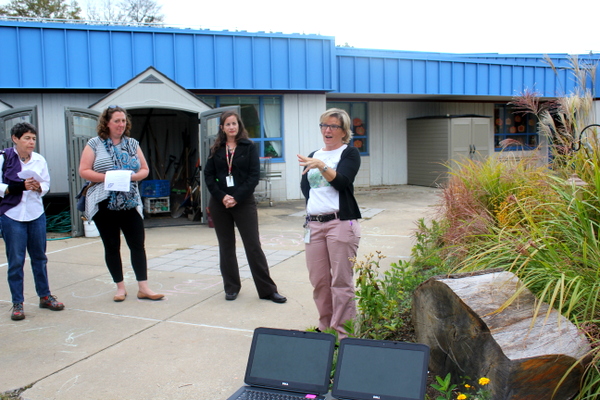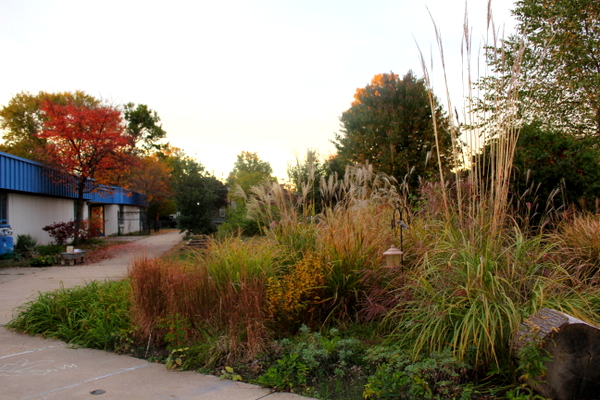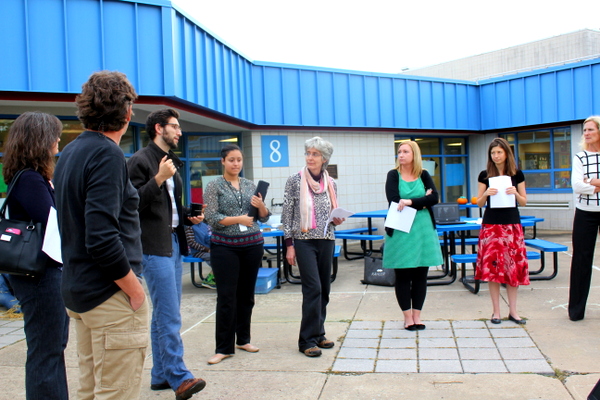 At the December School Garden Meetup at Abingdon Elementary, third grade teacher Mark Fox and science lab coordinator Jordan Kivitz shared how they have utilized the recently resurrected garden beds with classes and discussed thoughts toward the future in a new space when Abingdon's upcoming renovations are complete. See a full recap of the Abingdon Meetup at Green STEM Learning.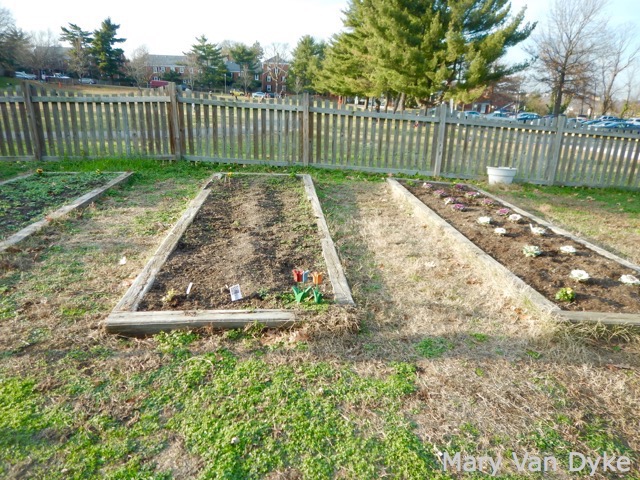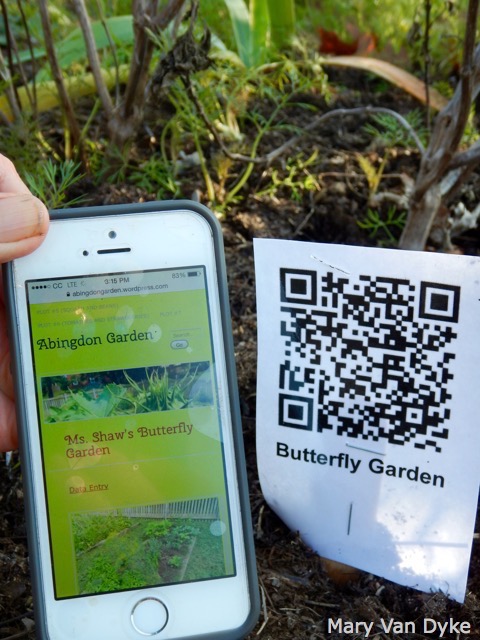 To inquire about hosting a School Garden Meetup or for more information, contact Mary Van Dyke at GrowingGreenSchools@gmail.com

Jessica Claire Haney is the founder, publisher and editor of Mindful Healthy Life. She is a writer and editor and a co-leader for the Arlington/Alexandria chapter of Holistic Moms Network. Her personal blog is Crunchy-Chewy Mama and her writer's site is JessicaClaireHaney.com. See the Contributors page and Jessica's Mindful Healthy Life Q&A for more on Jessica.
Update: Thanks to writer Bettina Lanyi for covering this issue in her December 20 Washington Post article!