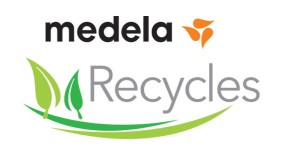 Medela Recycles and Forty Weeks recently invited Mindful Healthy Life to an event at the Ronald McDonald House Charities of Greater Washington DC with local blogger and Medela Ambassador Jessica Slovak McFadden, writer at A Parent in Silver Spring and A Parent in America, who donated two hospital grade breast pumps to help the pumping mothers staying at the RMHC.
Medela works with Forty Weeks to locate ambassadors who not only donate pumps and supplies but also help spread the word about the Medela Recycles program that encourages people to donate their electric breast pumps. This program helps Medela fund future donations to the RMHC. The Medela Recycles website explains: "The simple act of recycling your trusted pump through Medela Recycles provides you with both the peace of mind that your pump will be recycled properly with the added benefit of knowing you are supporting another mom on her breastfeeding journey during a challenging time."
Medela has made donating very easy.
Head over to the Medela Recycles website here.
Click the yellow box that says Recycle Your Breastpump.
Create a label, put the pump in a box, affix the prepaid label and take the package to your local post office.
Medela takes care of the cost and you have contributed to a great cause! It's a win-win!
At the event, both Jessica McFadden and Julia Beck, along with her team from Forty Weeks, were gracious hosts. They invited many local bloggers who are working hard to spread awareness about this amazing program. As the Mindful Healthy Life representative at the event, I was eager to wear my blogger hat and to discuss the importance of sharing this information on our blog and social media outlets. However, my International Board Certified Lactation Consultant side was also incredibly eager to learn how the IBCLC DC/MD/VA community could continue to support this effort as well.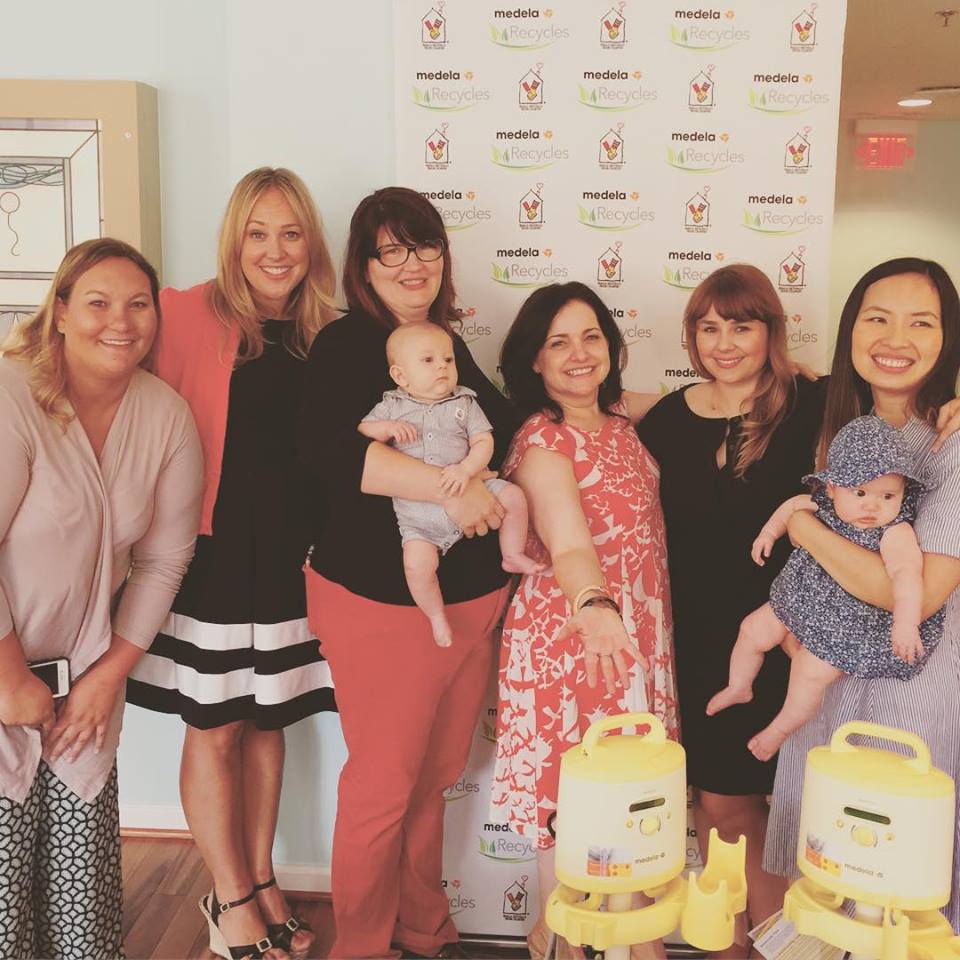 I will absolutely be sharing the Medela Recycles program with my clients and will even offer hands on support if they need any assistance with the donation of their pumps. I hope local IBCLCs will join me in assisting with this very important initiative. And parents, consider asking your friends to join in and recycle their pumps as well.
Please follow the Medela Recycles journey as the effort continues to donate pumps to Ronald McDonald Houses around the country. Medela is on Facebook, Twitter and other social media outlets. If you have a breast pump that you are no longer using, please consider donating. If you have more questions about the process, check out the FAQ page.
If you are interested in supporting the breastfeeding rooms at your local Ronald McDonald House Charities, the organization is in need of quick clean bags, pump kits, milk storage bags, ice packs and thermal totes. You can also find a wish list on their website. To date, the program has recycled 6525 breastpumps.
DC-area parents, let's help that number grow!
For additional coverage of this event, see Jessica McFadden's piece in the Washington Post, her post on A Parent in Silver Spring, and the RMHC blog,

Joanna Eddy is a lactation consultant with Holistic Mothering Group and a mother of two. Read Joanna's other pieces and on learn more about her on the Mindful Healthy Life Contributors page.