If you're tired of buying new gift wrap each year, only to throw it away or toss it in the recycle bin, take a DIY spin with these environmentally-friendly gift wrap ideas!
1. Gift card holder using toilet paper rolls or paper towel rolls
Paint the toilet paper/paper towel roll. Once it's dry, place the gift card inside and press at the openings on either side to close.
Tie a pretty bow.
Tip: Cutting a paper towel roll into two worked better to fit our gift cards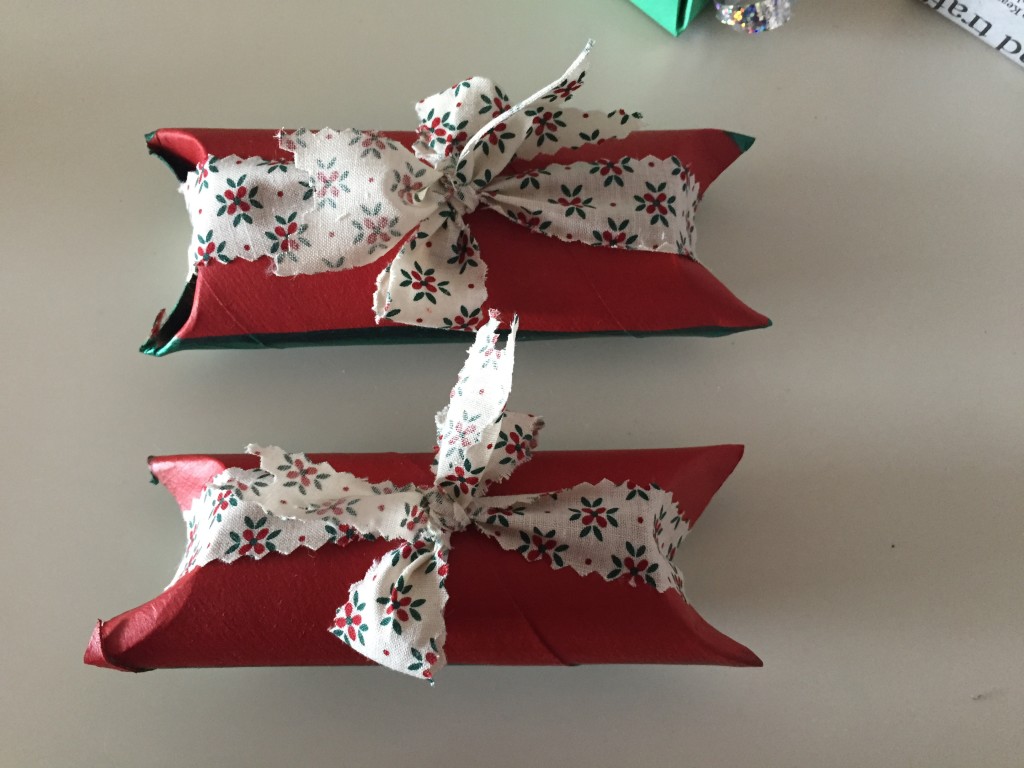 2. DIY gift wrapping paper using wooden blocks/stamps
I had a bunch of wooden blocks collected from my travels to the other side of the globe and used them to print on kraft paper. (That's an affiliate link. Most everything else on this page is what you have at home!)
Acrylic/poster paints worked best for this. But, remember to place the blocks in water once done to prevent the paint from sticking onto it.
Gift tags can also be made using this method
You could reuse the white packing paper that comes as packaging in the mail to make smaller gift wrapping papers
Tip: Remember to place some newspapers or a cloth under the paper before printing (especially if it's the thicker kind of paper), for the paint to completely transfer onto the paper.
3. DIY gift wrapping paper using bubble wrap
Cut three triangles using bubble wrap and then, tape them together to form a Christmas tree and paint on it before printing with bubble side on paper.
4. Decorated paper lunch bags
Use hole punches and stamps to decorate lunch bags to use them as gift bags.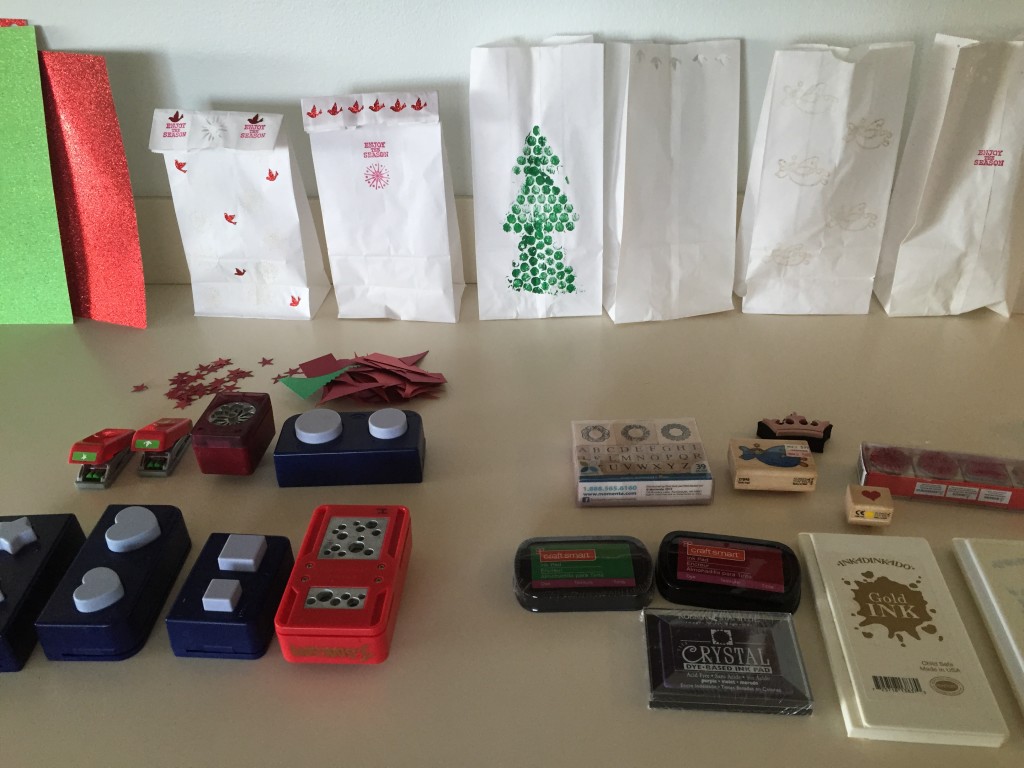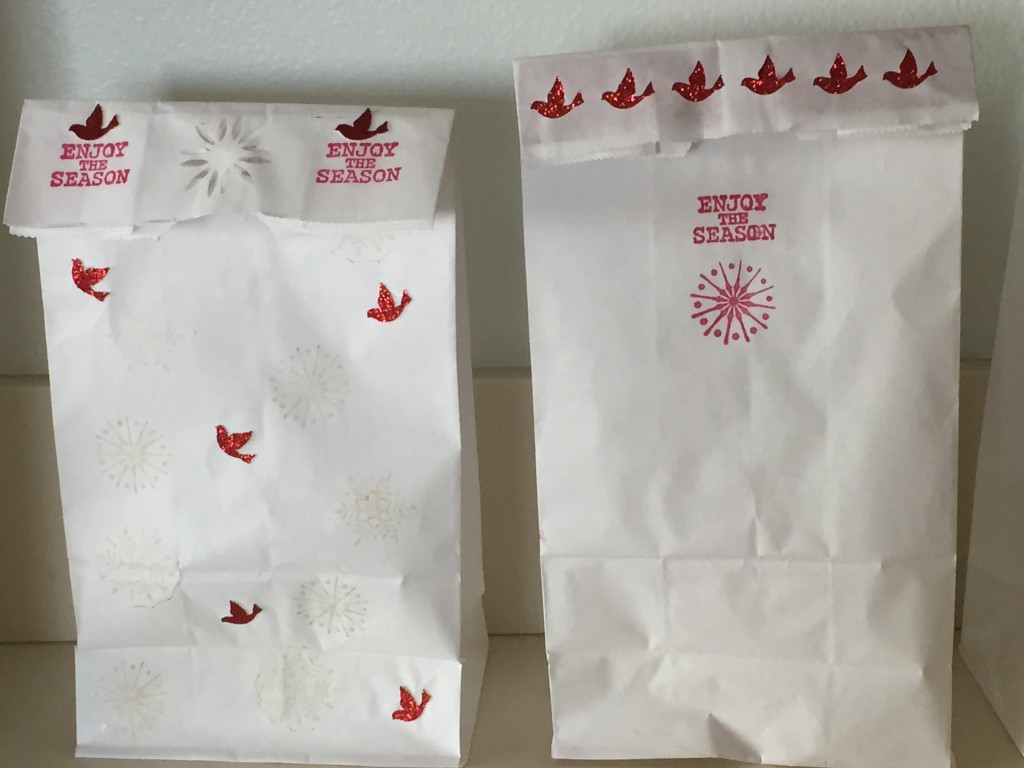 5. Pyramid-shaped gift boxes
Print this template onto cardstock and cut around the outline.
Fold on the markings and punch holes and use a ribbon to tie and hold it together
Perfect for ear rings, tea lights/small candle holders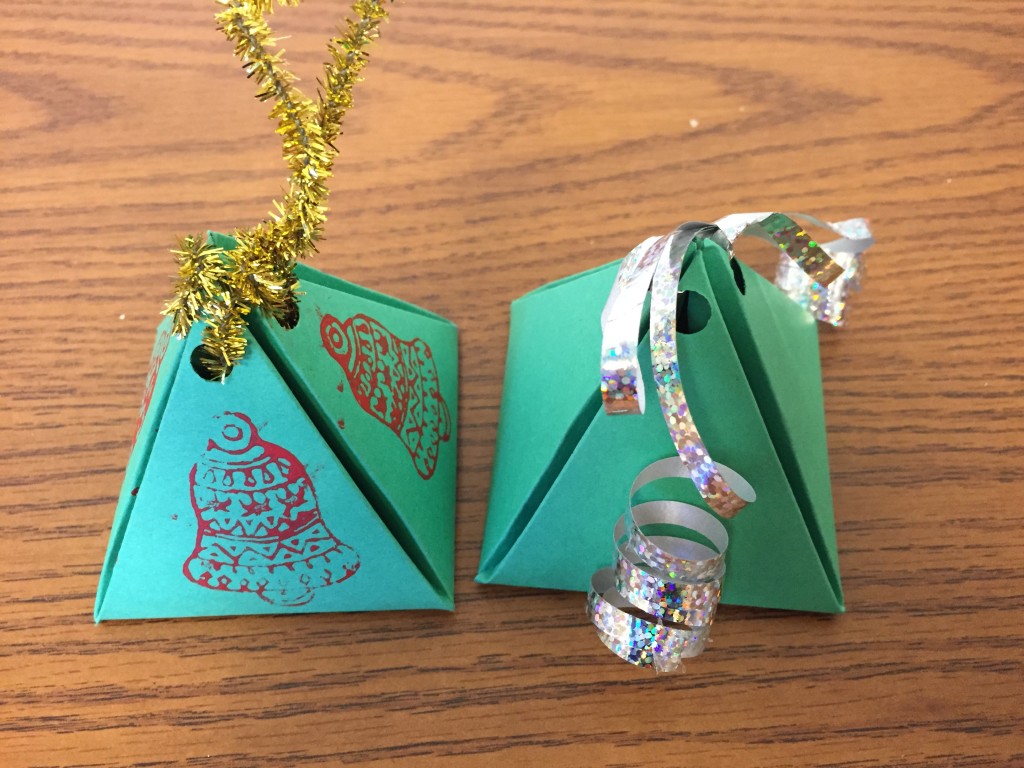 6. Gift bags from newspapers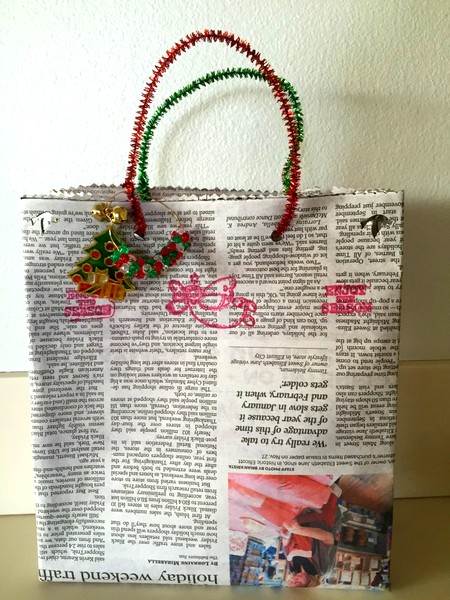 Combine with some of the stamping decorating suggestions above for pizazz, and adorn with handles made of ribbon snippets strung together, pipe cleaners, raffia or anything you can think of!
Although images here have a Christmas theme, these craft ideas know no seasonal or religious boundaries! If you and your kids make this kind of decoration a habit with all gift-giving year-round, you'll develop a more personal connection with your recipients, get a mood boost from the creative neuron activity, spare the landfill, and save a bundle in the process!

Pallavi Raviprakash is a crafty mom of two and a creative engineer who enjoys doing art and craft projects. She often spends time before the holidays making handmade gifts/gift wrapping paper and has helped organize craft nights and holiday workshops at her job and in her community. Her latest passion is blockprinting.