The fourth annual School Environmental Action Showcase (SEAS) last week brought out nearly 1000 people to the Fairfax campus of George Mason University to learn and share about environmental stewardship.
The event was a joint project of NoVA Outside, Earth Force and the George Mason University Potomac Environmental Research and Education Center. The goal was to provide K-12 students with the opportunity to engage in Science, Technology, Engineering and Math (STEM) activities and to showcase their ingenuity to solve environmental problems by reducing waste, conserving energy, providing habitat for animal species, creating sustainable food programs, cleaning watersheds and more. More than 500 students from 47 schools participated.
The event was geared toward students in grades four and up through high school and was organized in part by GMU undergraduate students in environmental policy and communications classes. The packed day included four competitions for participating students, who came largely from Fairfax County as well as Arlington, Alexandria and Falls Church City.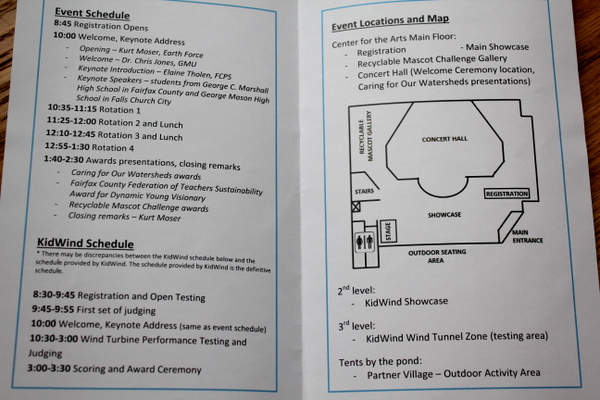 As the students talked about their school's environmental efforts and engaged with exhibitors, it was clear that they came with and also took away a lot of knowledge about the environment as well as a sense of pride in their school and a sense of teamwork. The event fostered a growing awareness of students' role in the greater community.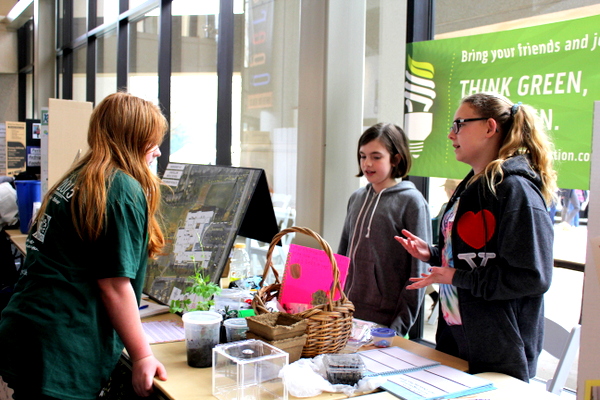 In front of Mason Pond were two tents making up Expo Village, which held over 20 exhibitors that introduced students to sustainability issues and career options in the field. There were experiments for students to try and information about how to get involved in the organization's and agency's environmental efforts.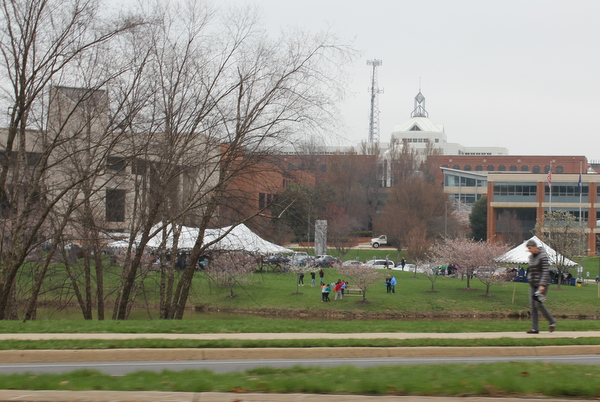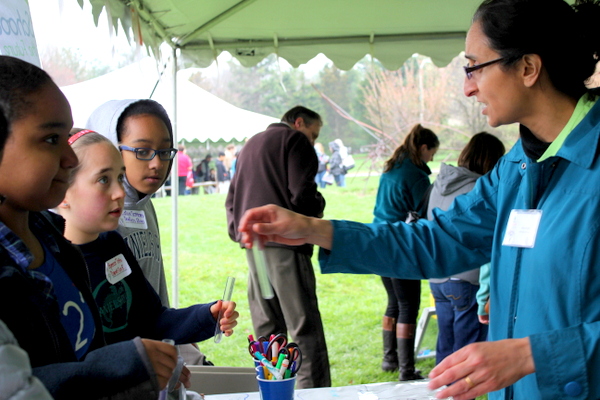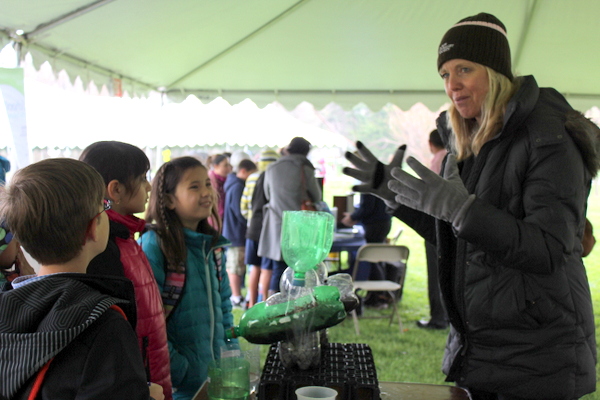 There were also hands-on workshops.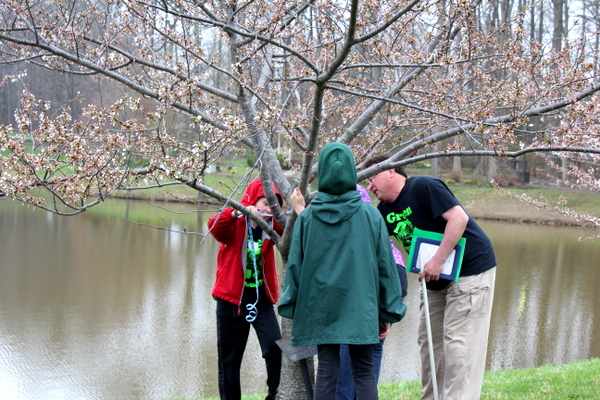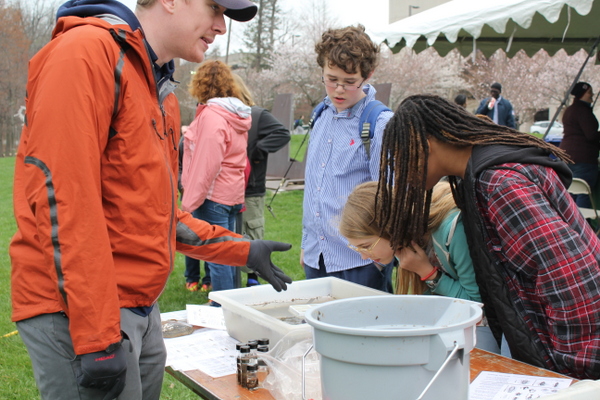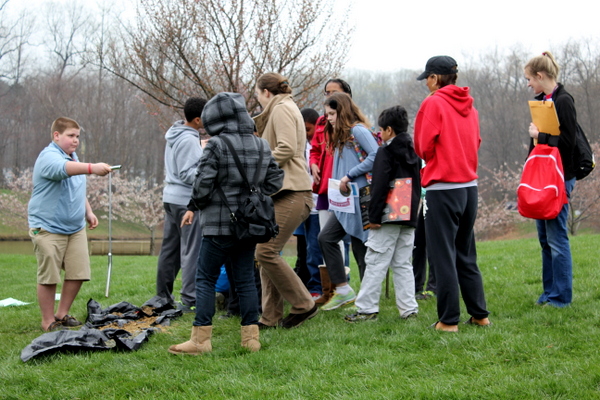 The lobby of the GMU Center for the Arts was filled with poster displays from schools' Eco Teams. Students talked with passers-by – students, teachers, and representatives from organizations – about their green efforts.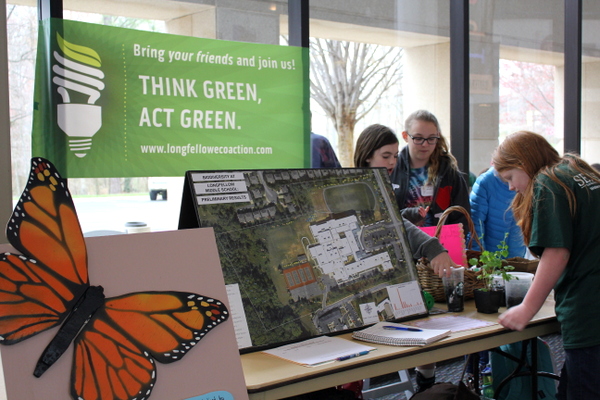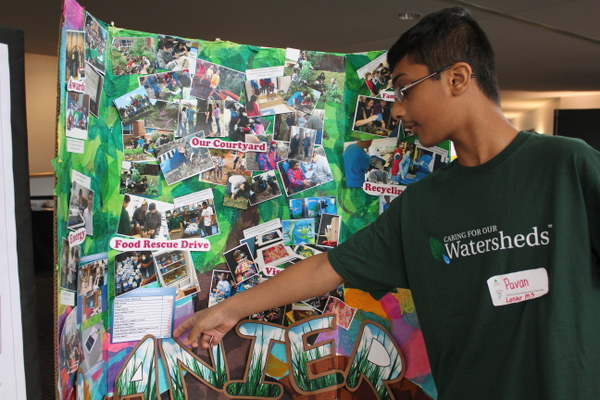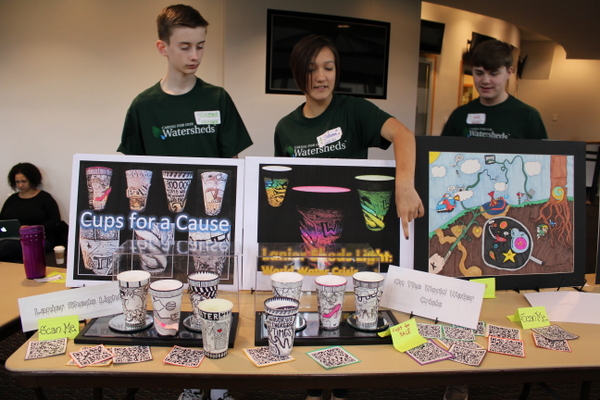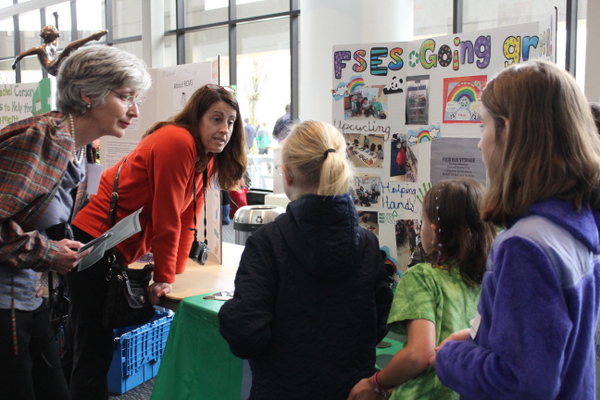 Hive Alive Youth Education Program also brought a bee display.
Around the corner in the Arts Center were the many Recycled Mascots, a new competition this year.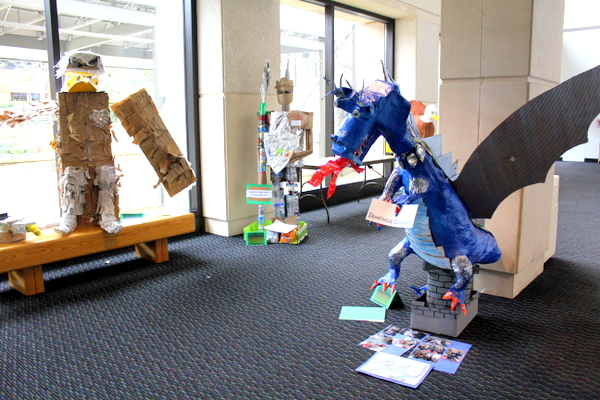 Recycled Mascot competition winners were:
High School –Robinson High School
Middle School–Rocky Run Middle School
1st-Providence
 Elementary School
2nd -Dranesville Elementary School
3rd-Aldrin Elementary School
4th-James K. Polk Elementary School
Upstairs, participants in the KidWind competition showed their creations to construct a wind turbine.
KidWind Winners were:
Middle School
1st – Lanier Middle School, Spinners
2nd – Kenmore Middle School, Skittle Shark
3rd – Piney Branch Elementary School, Win Turbines
Division 1 Judges Award – Flint Hill Elementary School, Team Tree House Wars
Division 1 Blades Award – Flint Hill Elementary School, Green Thumbs
Division 2 Judges Award – Mantua Elementary School, The Wind Warriors

Division 2 Blades Award – Lanier Middle School, Spinners
High School
1st – Massanutten Technical Center, MTC
2nd – Alleghany High School, The Mountaineers
3rd – Fauquier High School, Fauquier FFA
Judges Award – Fauquier High School, Fauquier FFA

Blades Award – Massanutten Technical Center, MTC
Finally, middle school students participating in the Caring For Our Watersheds competition with Earth Force gave presentations to judges and to other participants.
Finalist Standings of Caring for Our Watersheds were:
1st ($1000)    George Washington MS: Microbeadless
2nd ($900)    Lanier MS: Ban the Bottles!
3rd ($800)    George Washington MS: Helping the Grasses to Form Masses
4th ($700)     George Washington MS: Every Drip Counts
5th ($600)    Kenmore MS: Saving Four Mile Run from FCB
6th ($500)    Kenmore MS: Screened Storm Drains Save Streams
7th ($450)    George Washington MS: Helping with Rain Barrels
8th ($400)    George Washington MS: Acorus Americanus Away!
9th ($350)    Kenmore MS: Compost Bin for Dog Waste
10th ($300)    Kenmore MS: Rain Garden Proposal
Additionally, there were also two winners of the Fairfax County Federation of Teachers "Dynamic Young Visionaries" Award for demonstrating outstanding environmental stewardship with innovative and collaborative problem-solving strategies. The joint winners were Hollin Meadows Elementary School and Longfellow Middle School.
Outside the event, students got to ask questions about – and explore! – BMW's electric car.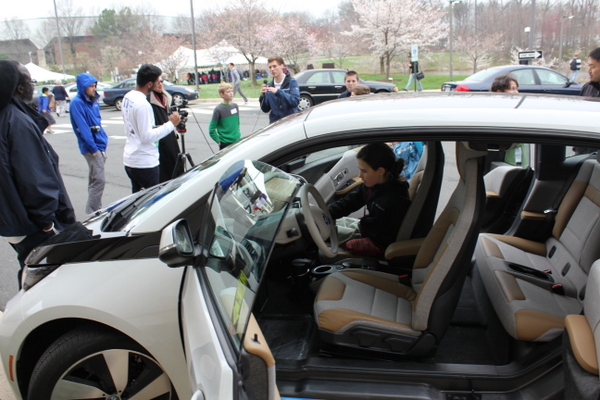 Event sponsors were Agrium, Alqimi, Fairfax County Federation of Teachers, Ernst and Young, ESI Waste and Smart Garden Signs. Grants that supported the event came from 4-VA and National Nursing Centers Consortium.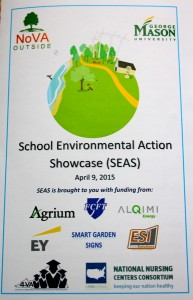 Partnering organizations included: City of Alexandria, Alexandria Renew Enterprises, Audubon Naturalist Society, BMW, Environmental Protection Agency, Fairfax Co. Dept. of Public Works and Environmental Services, Fairfax Co. Park Authority, GMU Honey Bee Initiative, GMU Upcycling Club, Gulf Branch Nature Center, iSchool for the Future, Manassas National Battlefield Park, National Oceanic and Atmospheric Administration, National Park Service, Northern Virginia Conservation Trust, Operation Patriotic STEM, Project Learning Tree, Society of American Military Engineers, Sweet Virginia Foundation, The Nature Generation, Thompson Creek Window Company, and US Fish and Wildlife Service.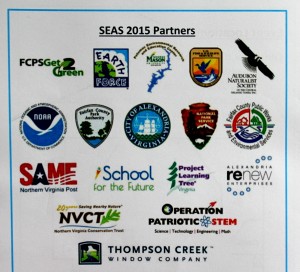 The organizers hoped to continue putting on SEAS as an annual event, to involve more schools and increase participation in general and in school districts other than Fairfax, which represented approximately 80% of attendees. On May 11, NoVA Outside is holding a networking event at Hidden Oaks Nature Center in Annandale.
For coverage of past SEAS events, see the following pieces: SEAS 2014, SEAS 2013, 2012 Green Schools Expo.