Simplicity Parenting is one of the books I had out last week at the Holistic Moms Arlington/Alexandria daytime meeting on "Supporting Children's Emotional Health," and I was excited when a member told me the book's author, Kim John Payne, was coming to speak on October 11 at a daylong event organized by Acorn Hill Waldorf Kindergarten and Nursery, which is celebrating its 50th year serving families in Takoma Park.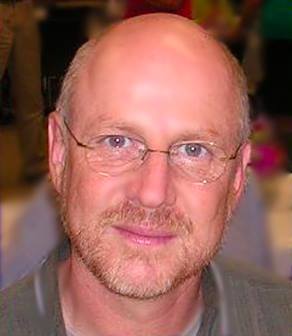 The flyer for the Saturday event reads: "Looking for ways to support children in being calmer and happier, more focused at school, finding it easier to comply with family rules and become less picky eaters?" The school elaborates: "In this lecture and workshop, Kim explains why less is more and presents four simplicity pathways you can take to help your child feel calmer, happier and more secure. This is the work and the workshop which provided the inspiration for Kim's book by the same name (published in August 2009). It presents not only the four simple steps, but examples of how to bring "the power of less" into your home on a daily basis."
The event runs 9 a.m. to 3 p.m. on Saturday, October 11, and is taking place not at the school (which has one of the most amazing natural play areas I've ever seen!) but rather at Silver Spring Civic Building, One Veterans Place, Silver Spring, MD 20910 (GPS: use 8525 Fenton Street), three blocks from the Silver Spring Metro Transit Station. Click here for parking information. Payne will lecture 9-11 a.m. Lunch follows 11-12 and is provided in the $60 fee (or $55 per person if coming as a couple or pair); vegetarian options and some gluten-free options are available. Then, from 12 to 3 p.m. will be the workshop portion of the day. Register at www.acornhill.org.
There are a lot of Simplicity Parenting pieces I have tried to incorporate into our family life, including scheduling in quiet time and do-nothing days and limiting media. So far this school year we've stuck to no weekday screen time. Well, not counting Nationals baseball highlights. I expected my daughter would attend a Waldorf preschool like her brother, but when she was offered a spot in the Montessori class at my son's public magnet school, we saw how much simpler it would be for the family to have them in the same place with the same daily schedule. If I hadn't had chronic health issues, we might have still done the two-school shuffle, but in the absence of perfect, consistent and streamlined will have to do!