Great Falls Park seemed like the perfect excursion on a sunny day during a long holiday weekend when we'd all eaten too much and not gotten outside nearly enough. Each pairing in our family of four needed to be broken up every 20 minutes. I hoped watching the water tumble over rocks would be good for all of our souls.
It was. The trip even garnered my son's "favorite part of Thanksgiving" when asked today by the dentist. But that doesn't mean it was perfect. My daughter, aged four, is not one to go long without whining these days. She'll turn it off on an instant if we find the right antidote: a race, a "look over there," and sometimes things I don't care to share! She's spunky and opinionated, and not accustomed to the kind of long hikes I thought I might take my kids on all the time if I hadn't had so many postpartum (and lingering) health issues. Fortunately, her older brother has more stamina than he did when I read and wrote about the memoir Up: A Mother and Daughter's Peakbagging Adventure, but I still marvel to think about how long Patricia Ellis Herr's 3- and 5-year-old hiked with her. And how often!
Unlike those treks to peaks in New Hampshire, our short excursion in Northern Virginia was alternately beautiful and blissful and incredibly annoying. Mostly due to the finicky nature of my four-year-old. The path was fun until her brother outpaced her and me.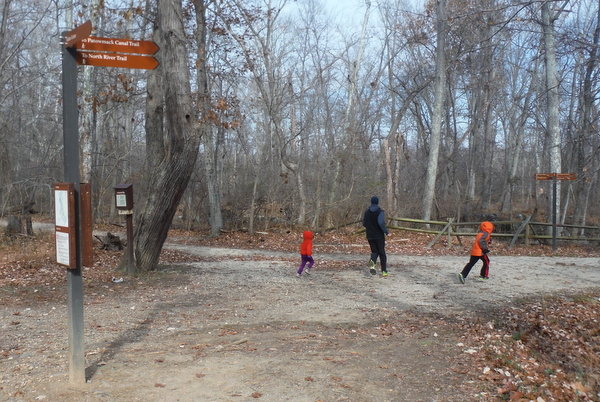 The reflection of a tree north of the falls was pretty cool until she complained she was hungry (which will happen if a child doesn't eat her lunch and her parents don't give in to piling her with snacks instead as they might on weaker days).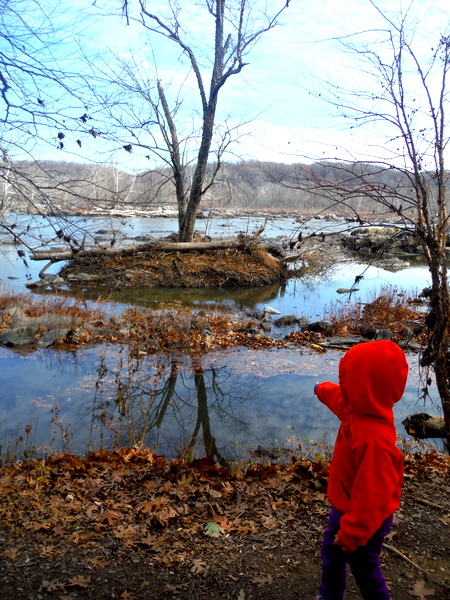 The view of the kayakers was impressive and garnered lots of commentary, but once we left the overlook, it was all downhill, so to speak.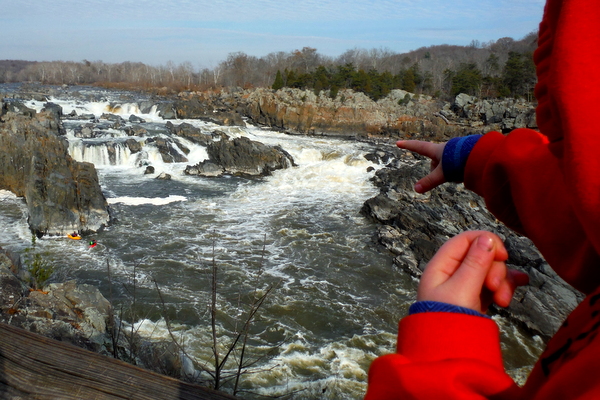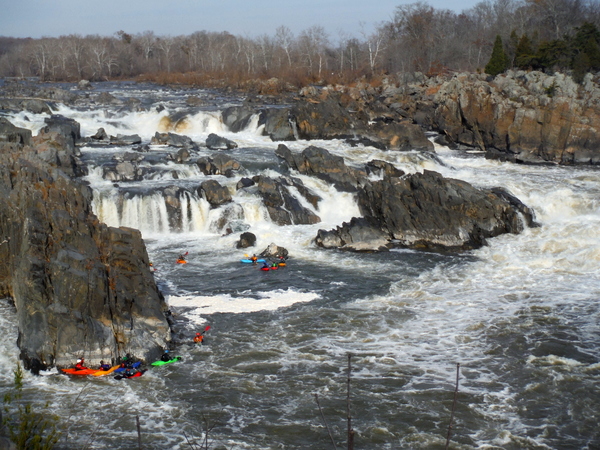 I thought we might last more than 90 minutes and actually get a little ways down the River Trail. I recalled her brother scrambling over rocks at not quite her age and enjoying it. But alas, she had to pee. And we didn't learn until later that further into the park, just before entering the woods, was a building with a flush toilet. Read More