This fall I've had the opportunity to attend several events at which I've learned great information on health and wellness that I'm using at home and at my children's school. My reaction to these learning opportunities tends to be first elation, then the heavy weight of responsibility, thinking about all the things I need to research and do for my health and my family's health, and then the desire to write about what I've learned, both to process it for myself and to get up here on the site.
And yet, what most of those events have had as their fundamental lesson is the importance of reducing stress! And the importance of cultivating an atmosphere of gratitude. So rather than bemoan the fact that I haven't yet done in-depth reporting on all of these events, I'm going to shift my perspective to consider it a gift that I got to go to them and that I can share them with you in this fall recap.
Okay, I've rolled up my sleeves so here we go!
The fall health and wellness season launched for me at the end of the summer, when I gathered five other panelists to address the topic of "Supporting Children's Emotional Health" with me at Holistic Moms Arlington/Alexandria's August meeting.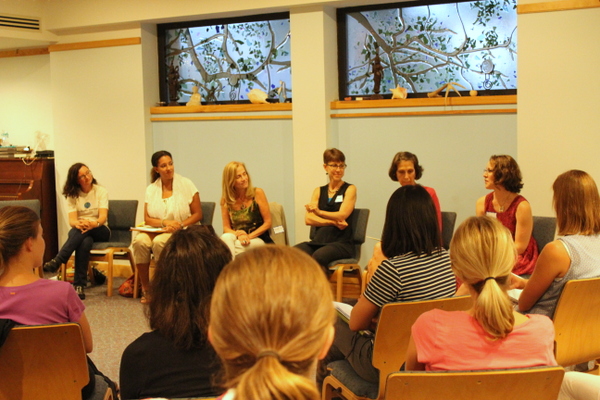 We talked about positive parenting, calming ourselves and modeling healthy coping strategies for our children, food as trigger or healer, energy healing modalities (Reiki, Accunect and hypnotherapy) and bodywork (craniosacral therapy, chiropractic and massage), spiritual coaching, and more. We then did a daytime meeting repeat in October, at which got another demo of Accunect, read the children's book Anh's Anger and talked more about our challenges and shared strategies.