Women's health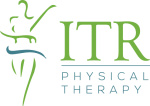 We are a small holistically minded physical therapy practice specializing in women's and men's pelvic health. Each treatment session lasts approximately an hour where you will receive the specialized treatment, manually therapy, personal attention and education needed to maximize your function, health and total body wellness.
Heal from Within is an acupuncture practice that focuses primarily on Women's health, Fertility and gynecological conditions and the enhancement of one's internal resources for long term health.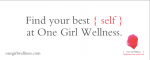 One Girl Wellness is a health coaching consultancy that focuses on women, weight and self-esteem. Our goal is to help you discover new ways to think about food, your body and yourself. Healthy ways to nourish your mind and heart. And effective ways to bring about real and lasting change. In short, to get over your weight and on with the life of your dreams.