body work
Pilates Wellness and Exercise Studio in Ashburn, VA with experienced certified instructors and personalized care to work around injuries or to help you achieve your fitness and health goals. Mat, reformer, tower, chair and barre classes available. Inquire with the studio and tell us what you're looking for!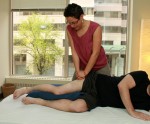 We are a small, holistic physical therapy and wellness practice specializing in Pelvic Floor Therapy and Myofascial Release Therapy. We are located in West End of downtown DC, just a 5-minute walk from the Foggy Bottom metro stop.
Learn more about symptoms and conditions we treat on our website!
If you have any specific questions, please feel free to call or e-mail our office manager, Nicole, for more information. She can be reached at (202) 733-1929 or admin@bodyconnecthw.com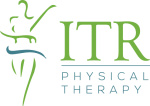 We are a small holistically minded physical therapy practice specializing in women's and men's pelvic health. Each treatment session lasts approximately an hour where you will receive the specialized treatment, manually therapy, personal attention and education needed to maximize your function, health and total body wellness.