Interdisciplinary Health and Wellness Conference
When:
March 24, 2017 @ 8:00 am – March 25, 2017 @ 4:00 pm
2017-03-24T08:00:00-04:00
2017-03-25T16:00:00-04:00
Where:
Hyatt Arlington (Rosslyn)
1325 Wilson Blvd
Arlington, VA 22209
USA

Contact:
ALF Educational Institute and Bronson Family Dentistry
(703) 506-9805
Evolutionary Medicine, Dentistry, Myofunctional Therapy, Breathing, Diet Influences on Cranial Facial Development,
Sleep Apnea, Orthodontics, and TMJ
Presented by THE ALF EDUCATIONAL INSTITUTE, LLC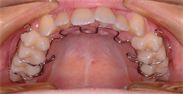 DAY 1— FRIDAY
8am-9am Registration
9-10am: Introduction—Dr. James Bronson, DDS
10am-12pm: Are there answers to today's problems in the past?
An in depth look at Evolutionary Oral Medicine and its impact on understanding malocclusion and chronic illnesses
2 hours : Dr. Kevin Boyd DDS
12-1pm LUNCH
1-3pm: Orofacial Development and Airway
Optimizing and Recovering Function
A look at how bridled oral tissues and compromised airways effect function, growth and development.
2 hours : Dr. Leonard Kundel, DMD
3-5pm: The Quantum ALF and Wellness
How the Quantum ALF is used to enhance cranial facial growth and osseous remodeling in the treatment of Sleep Disorder Breathing, Malocclusions ( Orthodontics) and Temporomandibular joint disorders (TMD). Treating patients from 2-92 years old.
2 hours: Dr. James Bronson DDS
DAY 2— SATURDAY
8-10am: Myofunctional Therapy and Wellness
How the tongue and muscles of the head and neck influence malocclusions, sleep disorder breathing, and TMD
2 hours: Kathy Winslow RDH, COM
10-12pm: Breathing Reeducation and Wellness
A look at how mouth breathing and improper breathing techniques influence malocclusion, cranial facial development and chronic health problems.
2 hours: Patrick McKeown
12-1pm LUNCH
1-3pm: Anti-Inflammatory Diet, Movement and Wellness
Understanding that diet, movement and nutrition are critical to healing and health. "Eating to Live. not Living to Eat."
2 hours: Dr. Martin Katz MD
3-4pm Question and Answers/ PANEL DISCUSSION
Saturday Afternoon Book Signing with Patrick McKeown
The cost is $95 for General Admission for non-medical attendees.
For more information, see:
www.alfeducationalinstitute.com
www.bronsonfamilydentistry.com/Quantum-ALF-Orthodontics.html