When:
April 19, 2017 – April 30, 2017
all-day
2017-04-19T00:00:00-04:00
2017-05-01T00:00:00-04:00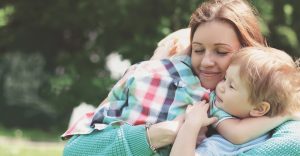 Is Motherhood stressing you out?
You love your children more than anything in the world.
You are committed to being the best mother you can be.
But being a mother has turned out to be the most difficult job you've ever had.
The chaos. The mess. The stress. The anxiety.
Motherhood is stressing you out.
You know that you are letting the "small stuff" get to you.
The spilt milk. The muddy shoes. The sibling squabbles.
You've turned into a hot head Mom.
Maybe you yell, you rage or cry? Or maybe you let it all ferment inside.
Either way, ugly emotions are taking over.
A lot of the time you don't recognize yourself.
And you don't like that person you don't recognize!
And worst of all, you feel guilty.
You feel alone. And maybe a bit out of control.
Introducing… the Calm Mom Project
REGISTRATION OPENS APRIL 19 | PROJECT STARTS MAY 1
As busy well-meaning mothers we find ourselves overwhelmed in a whirlwind of demands and never-ending to-do's. Busy-ness and stress feeds feelings of frustration, guilt and self-doubt. It can affect our self-esteem and relationships with those we love, as ugly, unrecognizable parts of us start to dominate our personality and negatively influence our perspective on life.
The Calm Mom Project is an on-line program designed for busy Moms who suffer from overwhelm and stress. It is for mothers who are ready to dive deep into self-awareness to learn and practice personalized tools that will help them manage these challenges from a mindful and heart-centered place.
Join the Project and become part of a community of honest & supportive Moms who are ready to "get real" about motherhood, while working towards calmer & more joyful living. It is for those wanting to commit to transforming themselves and their relationships with those they love.
And it is a welcoming and supportive space for all Moms – working Moms, stay-at-home Moms, Moms with children of all ages.