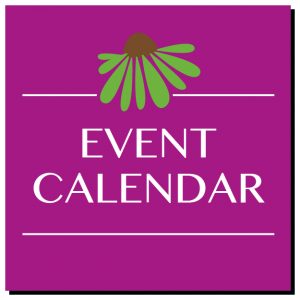 The calendar items included here are wonderful opportunities for health & wellness, natural living, and holistic parenting.
For more events on these and other topics, please check out the resources on our list of other DC-area websites, email lists, Meetup groups, Facebook groups and more on our Around DC page.
Calendars of general holistic health interest can be found at Natural Awakenings and Pathways magazines.
For a wide range of classes on breastfeeding, infant care and more, see the course listings at the Breastfeeding Center for Greater Washington.
Adding events of your own is free and easy! Just click on the green button that says "+Post Your Event" below, right at the top of the calendar. We can also help you promote your events with blog posts and via social media. Click here for information.
Jun
11
Sun
LOVE YOUR BODY YOGA FESTIVAL

@ RESTON TOWN CENTER, RESTON, VA
Jun 11 @ 8:00 am – 8:00 pm
LOVE YOUR BODY YOGA FESTIVAL BRINGS TOGETHER YOGA STUDIOS AND WELLNESS CENTERS FROM ALL OVER NORTHERN VIRGINIA TO SHARE INFORMATION ON THE PROPER CARE AND NOURISHMENT OF YOU, YOUR BODY AND YOUR FAMILY.
YOGA FOR ALL AGES & ABILITIES! KIDS ACTIVITIES! HEALTHY SNACKS! RAFFLE PRIZES! LIVE MUSIC! & MUCH MORE!
JOIN US FOR THE 9TH ANNUAL LOVE YOUR BODY YOGA FESTIVAL, PRESENTED BY BELOVED YOGA. THE DAY OF JUNE 11, 2017 WILL BE FILLED WITH ACTIVITIES FOR THE WHOLE FAMILY, INCLUDING LIVE MUSIC, COMPLIMENTARY YOGA CLASSES, ENERGY HEALING DEMONSTRATIONS, HEALTHY FOOD AND DRINK SAMPLES.
THE EVENT ALSO LAUNCHES THE OFFICIAL START OF THE VIRGINIA YOGA WEEK JUNE 12TH-19TH, WHEN YOGA STUDIOS AND INDEPENDENT TEACHERS WILL BE OFFERING FREE, FIVE-DOLLAR, AND KARMA CLASSES THROUGHOUT THE COMMONWEALTH.
VISIT THE SPEAKEASY TENT OUR "TED-LIKE"TALKS TENT WHERE PRACTITIONERS AND EXPERTS WILL COME AND SHARE THEIR WISDOM AND OFFER EXPERIENCES TO SAFELY EXPLORE.
WE WELCOME BACK FARM TO TABLE TENT. CELEBRATING OUR LOCAL FARMERS, DISTRIBUTORS, AND FOOD ARTISANS WHO PROVIDE QUALITY FOOD THAT WILL AFFIRM OUR PERSONAL HEALTH AND HEALTH OF OUR PLANT.
OUR CREATIVE AND KIDASANA TENT, WELCOME CHILDREN OF ALL AGES ARE WELCOME TO ENJOY FREE YOGA CLASSES AND ACTIVITIES ALL DAY, INCLUDING, STORY TELLING, LAUGHTER YOGA, FACE PAINTING, CREATIVE ART MAKING AND MORE. THANK YOU HEART AND SOUL YOGA, RADIANT CHILD YOGA, AND CREATING CONSCIOUS CONTACT.
THIS YEAR, WE INTRODUCE OUR NEWLY EXPANDED TENT BHAKTI BLISS WHICH WILL TAKE PLACE AT THE END OF MARKET STREET YOU WILL BE ENTRANCED AND ENTERTAINED BY THE SOUNDS OF LIVE MUSIC, KIRTAN VOCALS, AND SPECIAL MUSIC PERFORMANCES.
WHILE PARTICIPATION IS FREE FOR THE CLASSES AND SERVICES, WE ENCOURAGE DONATIONS TO THE BELOVED YOGA MIND BODY FUND.  THIS YEAR'S PROCEEDS WILL BENEFIT SOUTHGATE COMMUNITY CENTER.
See the Mindful Healthy Life archives for recaps from past Love Your Body Yoga Festivals:
Jun
12
Mon
Virginia Yoga Week
Jun 12 @ 8:00 am – Jun 19 @ 8:00 pm
Virginia Yoga Week (June 12th-19th) kicks off the Be Well Virginia 2nd Annual Summer Wellness Campaign on June 21-September 22, 2016
A Summer long celebration of mind, body, and spirit. Featuring free yoga and wellness events throughout the state. View the calendar here.
During Virginia Yoga Week, verious organizations will be offering free and $5 classes throughout the area, all to benefit 4 local charities.
Jul
14
Fri
Pause: Half Day Yoga & Meditation Retreat

@ Insight Meditation Community of Washington
Jul 14 @ 9:30 am – 2:30 pm
Friday, July 14th from 9:30am-2:30 pm take some time to enjoy yoga, meditation, reflection, and quiet in a peaceful, welcoming space right here in DC!
There is no better time for a day of purposeful reflection, contemplation, and community as we embark on a new year. Whether you work full-time or a stay-at-home parent juggling everyone's schedules, you can take a few hours to yourself the break you need from your busy life in a simple, accessible way.