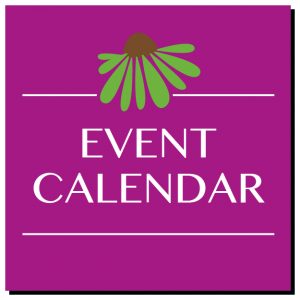 The calendar items included here are wonderful opportunities for health & wellness, natural living, and holistic parenting.
For more events on these and other topics, please check out the resources on our list of other DC-area websites, email lists, Meetup groups, Facebook groups and more on our Around DC page.
Calendars of general holistic health interest can be found at Natural Awakenings and Pathways magazines.
For a wide range of classes on breastfeeding, infant care and more, see the course listings at the Breastfeeding Center for Greater Washington.
Adding events of your own is free and easy! Just click on the green button that says "+Post Your Event" below, right at the top of the calendar. We can also help you promote your events with blog posts and via social media. Click here for information.
Jun
20
Tue
The Lifestyle Series

@ gotomeeting.com
Jun 20 @ 7:30 pm – Aug 22 @ 9:30 pm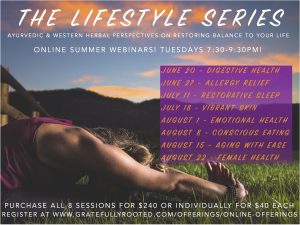 Eight online sessions!
Imagine what it would FEEL like to restore balance to your life. Your sleep, energy, cravings, digestion, mood, creativity, etc. would be working harmoniously to support your most vibrant way of living! What an amazing gift that would be! Right?
Achieving this may seem daunting, but human beings were designed to live in rhythm, deeply interconnected, with nature's cycles. Contemporary modern culture continues to develop in a way that almost completely disregards the natural rhythms of our bodies and the planet as a whole. According to Ayurveda, the stress of living against these natural cycles is a fundamental violation of healthy living.
In this live webinar series Aly and Ileana will guide you in exploring lifestyle practices that will naturally support your body and mind so that you can have an abundance of energy, sound sleep, healthy digestion, and an easier time metabolizing the many stresses of being human in modern times.
June 20 – Digestive Health
June 27 – Allergy Relief
July 11 – Restorative Sleep
July 18 – Vibrant Skin
August 1 – Emotional Health
August 8 – Conscious Eating
August 15 – Aging with Ease
August 22 – Navigating Female Health
Save $80 by purchasing the bundle or sign up for individual sessions.