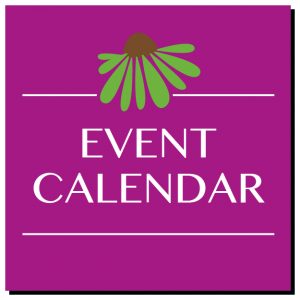 The calendar items included here are wonderful opportunities for health & wellness, natural living, and holistic parenting.
For more events on these and other topics, please check out the resources on our list of other DC-area websites, email lists, Meetup groups, Facebook groups and more on our Around DC page.
Calendars of general holistic health interest can be found at Natural Awakenings and Pathways magazines.
For a wide range of classes on breastfeeding, infant care and more, see the course listings at the Breastfeeding Center for Greater Washington.
Adding events of your own is free and easy! Just click on the green button that says "+Post Your Event" below, right at the top of the calendar. We can also help you promote your events with blog posts and via social media. Click here for information.
Oct
27
Fri
Delight Retreat with Pleasance Silicki

@ Meadowkirk in Middleburg, VA
Oct 27 @ 8:33 pm – Oct 29 @ 5:00 pm
What Would It Feel Like To Live With Intention?
How would it feel to make time to rest, nourish, connect, and play a priority, if just for a weekend?
Have you been so busy that you have lost track of where you are going, what you are doing at your work, home or even feel disconnected with your own relationship to your self?
What if everything you did aligned with your values and purpose?
What if you weren't always so busy doing this or that and made time to fall in love?
What if you experienced less struggle and more joy? What would it be like to know you're capable of directing your life—and that you're willing to step up and do this!
This fall, you are in for a treat.
If any of this resonates and you're ready to dive into the materials from Delight you're invited to apply to join me and other like-minded, open-hearted awesome women in the beautiful Virginia countryside as we explore the principles I outline in my book through movement, meditation, self-contemplation, discussion, writing, and art. The Delight Retreat is a weekend of rest, contemplation and inquiry into the areas of our lives that we neglect or are not able to make time for in our daily life; a weekend to walk in nature, tap into your intuition, and BREATHE deeply.
About Your Retreat Leader
Pleasance Silicki is an entrepreneur, coach, creator, teacher, author, and magic-maker. She is the founder of lil omm, a wellness and lifestyle movement that leads courses, workshops, and retreats using wisdom traditions and modern research to enhance the daily lives of women and their families.  
Read more here.
When and Where
October 27 – Sunday October 29 at Meadowkirk Retreat in Middleburg, Va. Participants are encouraged to start arriving around 3pm on Friday to unpack and get comfortable. We will start on Friday evening and conclude after lunch on Sunday.
Who Is This Retreat For
This weekend is intended for women who are looking to take care of themselves.
Each retreat experience is special and unique in it's own way. The season of your life and your own spiritual evolution are always a part of your own individual journey. ALL of our retreats are designed to inspire and uplift out community through reflections, conversations and relevant teachings.
The agenda and the workshops will be carefully crafted based on the registered participants.
Delight participants are:
*women who want to have quiet, rest and relaxation from the daily grind.
*women who are interested in growth, transformation and spirituality
*women who are tired of being exhausted or overwhelmed by life and who seek intentionality and purposeful living
*women who want to savor time in nature, in community and depend well being practices
You Will Leave This Retreat With…
Space to contemplate personal goals and mission, your meaning and your purpose, and how this relates to the activities of your daily life.
Experience of nourishing daily yoga and meditation practices for all levels that you can do at home.
The discovery and unleashing of your creativity through our playshops.
The comfort and support of women who share your mission for self-improvement.
A deep, whole sense of ease, calm, and replenishment.
What We'll Do
Rest
Practice yoga and meditation for all levels, ages, and stages
Hike the beautiful rolling hills of the VA countryside
Dive into the 8 Principles of Delight.  (Upon registration, each participant will receive a free copy to help facilitate discussion).
Journal and Reflect
Connect with each other through discussions and delicious meals
Laugh, hug, and probably cry.
** NEW this year will be a Mindful/Intuitive Eating Workshop and lunch discussion on Saturday, with my friend, Alison Tepper.
Registration Information
Registration is by application only!  A very limited number of participants will be invited to attend this sacred retreat. Apply here.