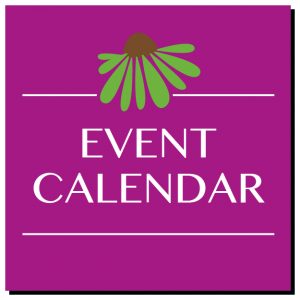 The calendar items included here are wonderful opportunities for health & wellness, natural living, and holistic parenting.
For more events on these and other topics, please check out the resources on our list of other DC-area websites, email lists, Meetup groups, Facebook groups and more on our Around DC page.
Calendars of general holistic health interest can be found at Natural Awakenings and Pathways magazines.
For a wide range of classes on breastfeeding, infant care and more, see the course listings at the Breastfeeding Center for Greater Washington.
Adding events of your own is free and easy! Just click on the green button that says "+Post Your Event" below, right at the top of the calendar. We can also help you promote your events with blog posts and via social media. Click here for information.
May
1
Mon
Clean Air Awareness Month Celebration – Arlington Public Schools

@ Arlington Central Library
May 1 @ 4:15 pm – 5:45 pm
The Environmental Health & Asthma Subcommittee (EHAS) of the APS School Health Advisory Board (SHAB) is pleased to lead the Arlington community in a celebration of Clean Air Awareness Month.
We are organizing a Clean Air Challenge for APS students to create Public Service Announcements that encourage people to take steps toward cleaner air.
Join us on the first day of Clean Air Awareness Month and Allergy & Asthma Awareness Month to
recognize the Clean Air Challenge participants & showcase some of their work
provide education and inspiration on the topic of clean air and children's health
connect community members for further collaboration
Learn, share and engage in the hopes of creating a world in which we can all breathe easier.
RSVPs are not necessary, but if you are on Facebook, please do indicate if you plan to come, and please share the event!
https://www.facebook.com/events/408662482818251/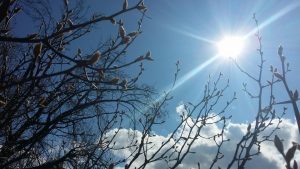 WHY TALK ABOUT CLEAN AIR?
Arlington gets an "F" for its air quality from the American Lung Association.
​

Children are harmed more by pollution than adults.

Asthma rates among Arlington Public School children have increased in recent years at a faster pace than the APS population has increased.

​With 25,000 students in APS, Arlington families can play a significant role in improving our air quality and supporting children's health.

A 2016 survey by Arlingtonians for a Clean Environment found that vehicle idling was a significant concern among Arlington parents.
Agenda (Subject to change)
4:15: Doors open
View PSAs, meet exhibitors, learn how to get involved in local health and environmental initiatives. Young children can color or listen to the story, I Have Asthma, What Does That Mean? read by librarian Mariela Aguilar
4:30: Welcoming remarks by Environmental Health and Asthma Subcommittee co-chairs Jessica Haney and Amy Thomas
4:35: Remarks by experts on health and the environment including School Health's Dr. Sam Stebbins, Arlington Transportation Partners' Elizabeth Denton, Elenor Hodges of Arlingtonians for a Clean Environment and the Superintendent's Advisory Committee on Sustainability and Arlington County Board member Katie Cristol
4:55: Movement Break
5:00: Recognition of students who participated in Clean Air Challenge with Superintendent Dr. Patrick Murphy
5:15: Movement Break
5:20: Closing remarks followed by informal discussion & networking
5:45: Event ends
EHAS appreciates the support of our partners:
​To inquire about being a partner, please email arlingtoncleanair@gmail.com
May
13
Sat
Heroes for Moms – Blood Drive and Maternal Health Event

@ Alexandria Beatley Library
May 13 @ 10:30 am – 3:00 pm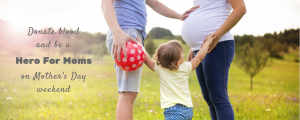 When women hemorrhage after childbirth, blood donations must be available in case a blood transfusion is necessary to prevent the mother's death. You can help by giving blood on Mother's Day weekend and being a hero for moms!
Free and open to the public! Join us on Mother's Day weekend for a family-friendly blood drive and maternal health awareness event dedicated to saving the lives of mothers. The blood drive will draw attention to Placenta Accreta – a serious pregnancy complication that can cause catastrophic hemorrhaging, and where blood transfusions are sometimes necessary to save the life of the mother after giving birth.
There will be exciting giveaways, activities for kids (make cards for Mother's Day!), and support for moms and families from local maternal health organizations. Check out the event website for the latest news and be sure to make an appointment to donate blood that day! www.heroesformoms.com