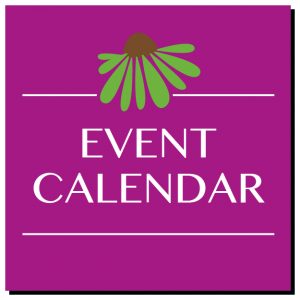 The calendar items included here are wonderful opportunities for health & wellness, natural living, and holistic parenting.
For more events on these and other topics, please check out the resources on our list of other DC-area websites, email lists, Meetup groups, Facebook groups and more on our Around DC page.
Calendars of general holistic health interest can be found at Natural Awakenings and Pathways magazines.
For a wide range of classes on breastfeeding, infant care and more, see the course listings at the Breastfeeding Center for Greater Washington.
Adding events of your own is free and easy! Just click on the green button that says "+Post Your Event" below, right at the top of the calendar. We can also help you promote your events with blog posts and via social media. Click here for information.
Apr
30
Sun
Panel Discussion

@ Panel Discussion on the new 5G Small Cell Deployment that is Replacing Cell Towers
Apr 30 @ 2:30 pm – 4:00 pm
Small cell antennas are being installed on every utility pole in many urban cities for deployment of the new 5G frequencies for cell phones, wireless devices, and connected appliances.  Learn why some scientists are concerned about the implementation of 5G without testing for public safety.  Hear what many communities are doing to try to stop it. Become informed about how you can protect yourself and family from the possible harm.
The panel consists of – Desiree Jaworski, Executive Director of the Center for Safer Wireless, Theodora Scarato, Environmental Health Trust, kate kheel, What is 5g, Internet of Things website/Maryland Smart Meter Awareness Group and Dafna Tachover, We are the Evidence.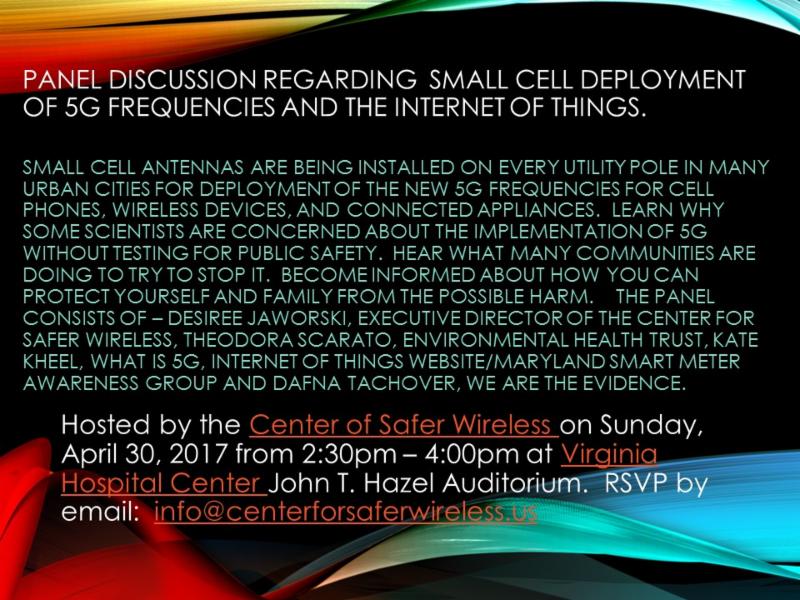 May
2
Tue
FREE NOVA Natural Birth Center Info Session

@ NOVA Natural Birth Center
May 2 @ 7:00 pm – 8:30 pm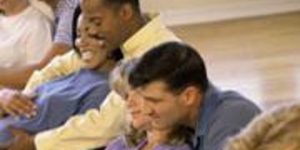 The NOVA Natural Birth Center is pleased to present a free birth information meeting. You will have an opportunity to ask the midwives your questions about birth center births, homebirths, midwifery and the services they offer. You will also have an opportunity to tour the birth center and sign up as a client. This orientation session is a great place to learn more about your birth options, as well as to meet others interested in midwifery. Check out our website: www.novabirthcenter.com for more information or email Office@NovaBirthCenter.com Call the office at 703-357-3808