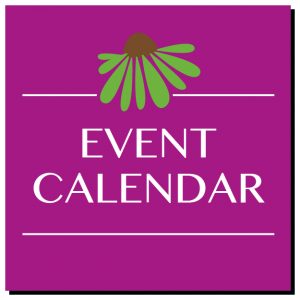 The calendar items included here are wonderful opportunities for health & wellness, natural living, and holistic parenting.
For more events on these and other topics, please check out the resources on our list of other DC-area websites, email lists, Meetup groups, Facebook groups and more on our Around DC page.
Calendars of general holistic health interest can be found at Natural Awakenings and Pathways magazines.
For a wide range of classes on breastfeeding, infant care and more, see the course listings at the Breastfeeding Center for Greater Washington.
Adding events of your own is free and easy! Just click on the green button that says "+Post Your Event" below, right at the top of the calendar. We can also help you promote your events with blog posts and via social media. Click here for information.
Sep
20
Wed
Your Story is Your Strength: Reimagining Your Personal Narrative

@ The Insight Shop
Sep 20 @ 7:30 pm – Oct 25 @ 8:30 pm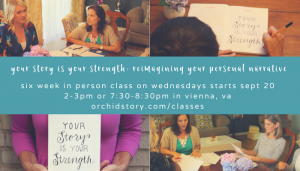 Have you struggled through and endured a life-changing experience? Your story is your strength. In this writing class, you will learn how to hone your narrative identity – a science backed way to process and interpret your challenging experiences to create a life story. And you'll find empowerment by learning how personal storytelling can create big shifts in your life. Each week you will get lessons, tools and resources (including some fun stuff like videos, hand letterings, and personal audio recordings). By the end of the six weeks you will have a completed workbook, which weaves together your personal journey.
Class is also offered same dates from 2-3pm.