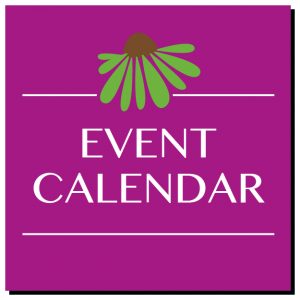 The calendar items included here are wonderful opportunities for health & wellness, natural living, and holistic parenting.
For more events on these and other topics, please check out the resources on our list of other DC-area websites, email lists, Meetup groups, Facebook groups and more on our Around DC page.
Calendars of general holistic health interest can be found at Natural Awakenings and Pathways magazines.
For a wide range of classes on breastfeeding, infant care and more, see the course listings at the Breastfeeding Center for Greater Washington.
Adding events of your own is free and easy! Just click on the green button that says "+Post Your Event" below, right at the top of the calendar. We can also help you promote your events with blog posts and via social media. Click here for information.
Apr
10
Tue
@ George Mason University
Apr 10 @ 9:00 am – 2:30 pm

NoVA Outside's School Environmental Action Showcase (SEAS) is a regional event welcoming students from Alexandria City, Arlington County, Fairfax City/County,  Falls Church City, Loudoun County, and Prince William County schools.
SEAS brings these students together to amplify youth voice in environmental problem-solving. Student presenters, green/eco teams, and classroom groups share their projects reducing waste, conserving energy, improving water quality, and preserving natural habitat in their schoolyards and communities. Each year we host as many as 500 student participants from 40 area schools.
The event is held in partnership with George Mason University's Potomac Environmental Research and Education Center (PEREC) and with Earth Force, which annually hosts the Virginia Caring for Our Watersheds competition as part of the event. We also partner with the Thinkabit Lab at Virginia Tech, affording students an opportunity to tackle environmental problems using programming and sensors.
Each year SEAS also features an eco-art event. In past years these have included a recycled-material mascot contest, a Video Visions exhibition, and last year, a music festival which had students perform using instruments they built out of recycled materials. 2018 marks the return of the Recycled Mascot Challenge.
SEAS allows students, teachers and administrators to network, build knowledge and gain ideas to further their school's efforts in environmental stewardship. In addition, two dozen  partner organizations such as federal, state and local agencies and NGOs provide hands-on learning activities for the students and talk to kids about their careers.
Elected officials, senior school personnel, corporations, state education officials, and others are invited to the event to share with the students and to become more aware of the strength of student environmental action in Northern Virginia and the importance of supporting such work.
The 2018 SEAS event will be Tuesday, April 10, from 9am-2:30pm at George Mason University in Fairfax, Virginia.
There will also be hands-on green STEAM activities, the return of the recycled mascot competition, and more!  However, we can't put on this event without your help. Interested sponsors can contact showcase@novaoutside.org
Registration is now open: REGISTER HERE
See these Mindful Healthy Life recaps of past SEAS events for lots of photos and details:
bit.ly/SEAS2016recap & bit.ly/SEAS2015recap