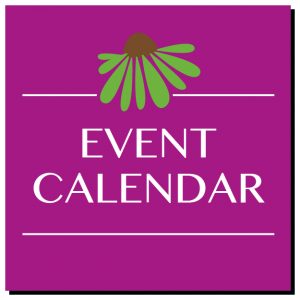 The calendar items included here are wonderful opportunities for health & wellness, natural living, and holistic parenting.
For more events on these and other topics, please check out the resources on our list of other DC-area websites, email lists, Meetup groups, Facebook groups and more on our Around DC page.
Calendars of general holistic health interest can be found at Natural Awakenings and Pathways magazines.
For a wide range of classes on breastfeeding, infant care and more, see the course listings at the Breastfeeding Center for Greater Washington.
Adding events of your own is free and easy! Just click on the green button that says "+Post Your Event" below, right at the top of the calendar. We can also help you promote your events with blog posts and via social media. Click here for information.
Sep
2
Sat
Take Back Your Health Conference!

@ Tysons Marriott
Sep 2 @ 9:00 am – Sep 4 @ 3:00 am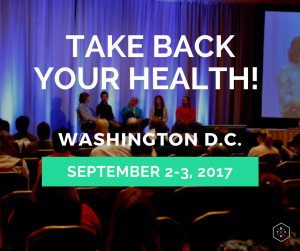 At Take Back Your Health™, our experts teach you how to live free from the pain of chronic disease, like Cancer, Lyme and Autoimmunity.
Learn exactly what healthy steps you need to take today in order to change your life tomorrow.
The conference includes a health expo, seminars, free massage and reflexology, lots of food sampling and hands-on activities. Kids under 18 attend for no charge!
With your admission, you'll enjoy:
Natural Health Seminars and Inspirational Talks
Organic Gardening and Cooking Demonstrations
Fitness & Yoga Workouts
Chair Massages and Organic India™ Tea
Organic, Allergen-Free Food Vendors
Healthy Happy Hours and Book Signings
A Bustling Exhibit Hall
Gift Bags with Samples & Snacks
Reserve your seat now before prices rise and tickets sell out!
www.TakeBackYourHealthConference.com
Speakers Include:
Robin Shirley, Take Back Your Health Int'l Founder
Ty Bollinger, Creator of The Truth About Cancer Phenomenon
Andrea Beaman, CHHC, Thyroid and Adrenal Health Expert
Dr. Charles Gant, Precision Medicine Expert at National Integrated Health Associates
Kyle Garner, CEO of Organic India and Expert in Herbal Traditions
See the full speaker lineup here: www.TakeBackYourHealthConference.com
At the conference:
Meet the world-renowned cancer expert, Ty Bollinger, creator of The Truth About Cancer series.
Discover the truth about the causes of cancer and chronic disease, and how to reverse it through herbs, supplements and nutrition.
Explore a new type of medicine, called Precision Medicine, and how it can pinpoint exactly what your body needs through genetic testing.
Learn about powerful nutritional strategies to reverse aging, chronic disease, cancer and neurodegeneration.
Experience our bustling exhibit hall full of healthy food samples, complimentary chair massage, reflexology, local vendors and more!
Reserve your seat now before prices rise and tickets sell out!
www.TakeBackYourHealthConference.com
Press passes are available. Please register here: http://clubtbyh.com/press-registration/
Our volunteer program is always open. Please apply here: http://clubtbyh.com/volunteer-information/
This page contains affiliate links to the Mindful Healthy Life affiliate link: http://bit.ly/TBYH-MHL. Thank you for supporting this site by purchasing your ticket using this link!
Sep
20
Wed
Early Childhood Yoga Fall Classes Begin (Capitol Hill)

@ Breathing Space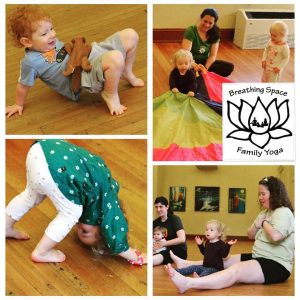 Yoga helps babies, toddlers, and preschoolers explore movement milestones, gain confidence, build strength and fitness, learn a tool for self-regulation, connect with parents and caregivers, and set the foundation for healthy body attitudes and a fit lifestyle.
Breathing Space tot and preschool family classes feature a mix age-appropriate yoga poses, songs, stories and games.
Classes are offered on multiple times a week in venues near Eastern Market or Union Station on Capitol Hill. Fall series are 8 to 12 weeks long, depending on the day and venue. Total registration price is based on at $16 per class cost.
Sep
21
Thu
School Lunches – with Rachel Abbett

@ The Teal Center
Sep 21 @ 7:00 pm – 8:30 pm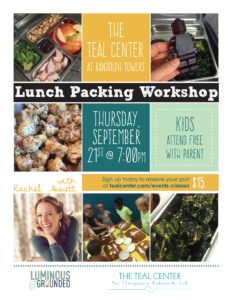 Thursday, September 21
7pm- 8:30pm
$15 per person (kids are welcome to attend for free)
Join Nutrition Coach Rachel Abbett for an interactive workshop on packing the perfect lunch. Our goal will be to inspire each other and strike the perfect balance between quick, healthy and delicious. Break boredom with bentos, fight germs with gut-healing gummies, and have them begging for allergen-free snacks. Children are encouraged to attend with their family members. Samples will be available, please let us know if you have any food allergies.