Your skin is your body's largest organ. Anything that goes onto your skin becomes part of your body. If you care about the purity of the food you eat, the water you drink, and the air you breathe, it's just as important to be sure that whatever goes onto your body – on your arms, your face, on your hair, anywhere! – is free of toxins that can burden your body.
Fortunately, there is a safer way.
Beautycounter was one of the founding partners of the EWG Verified program that we wrote about here when it launched in late 2015. Having voluntarily banned 1500 ingredients from its products, Beautycounter is a pioneer in #SaferSkincare. The company is working to push toward a safer beauty industry for everyone, and its products are high-performing. Beautycounter is a safe solution you can feel good about. Take the guesswork out of shopping for skincare, beauty and makeup products. Our link is bit.ly/BeautycounterMHL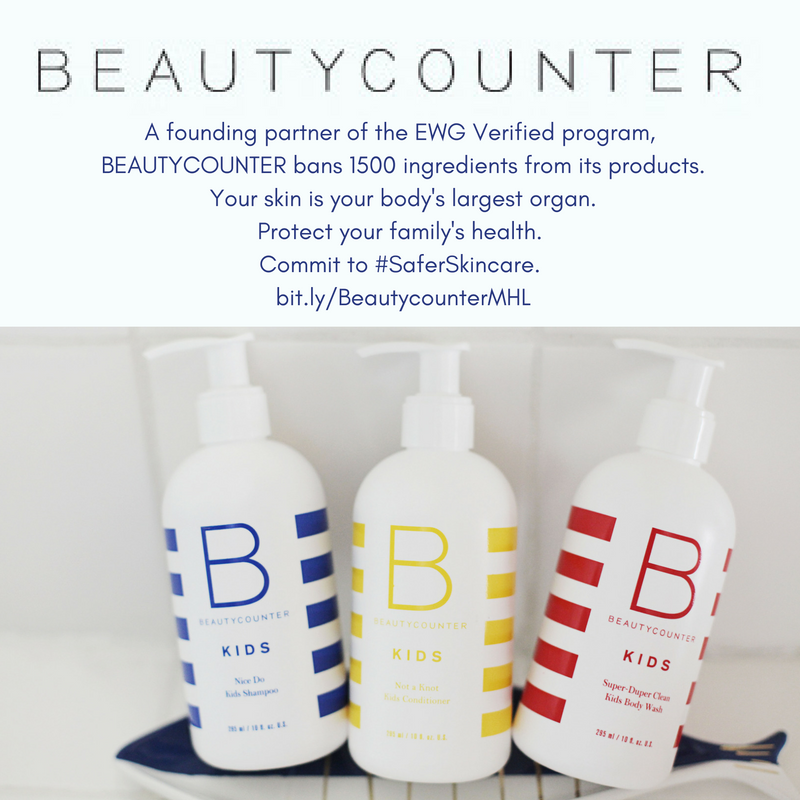 Anyone can order through our link at retail cost, or spend just $29/year for a Band of Beauty membership if you want to you get back 15% of your purchases in product credit, get free shipping on orders over $100 and be eligible for special offers. Plus, upon joining, you get a free bottle gift, currently the Nourishing Rosewater Mist, worth $35. So membership really pays!
Anyone who purchases through this link will get a gift from me, Mindful Healthy Life founder Jessica Claire Haney.
For your first order of $125 or more, I will send you a free rosewater mist or mascara. Or I will buy your Band of Beauty membership for you.
This fall I'm also throwing in a free sunscreen stick and an entry to win a free #3 Balancing Face Oil if you order by November 15.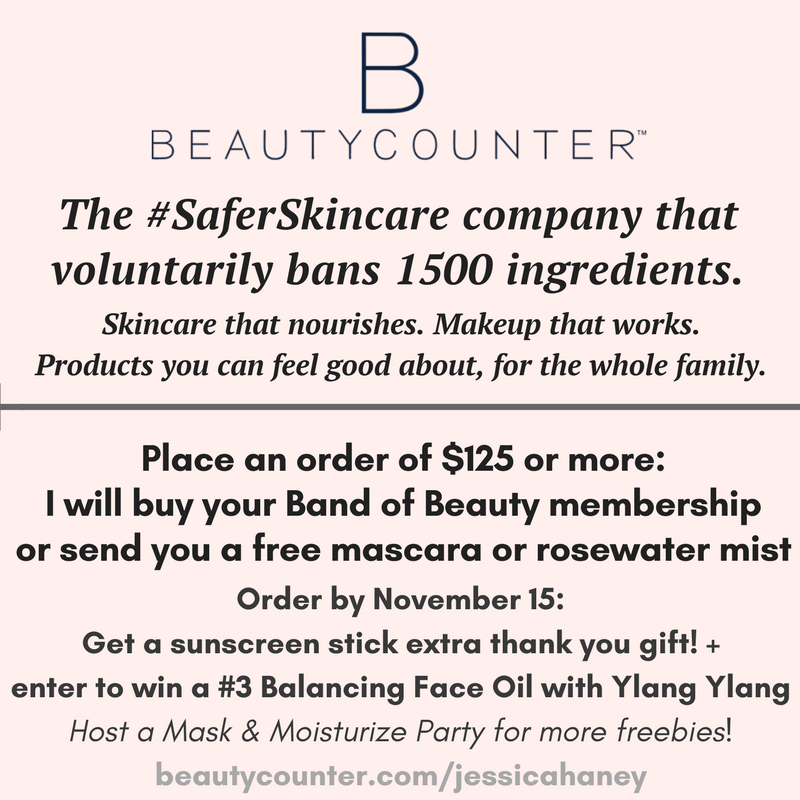 I'm also available to put on mask & moisturize pampering parties in Northern Virginia for folks who want to get a group of friends together to try out some of the Beautycounter product staples.
If you'd like to talk about the products, about hosting a social or about working with Beautycounter as a consultant, don't hesitate to reach out to me at jessica (at) mindfulhealthylife (dot) com.
My direct consultant link is http://www.beautycounter.com/jessicahaney, and bit.ly/BeautycounterMHL will point you there, too.
Why Beautycounter?
I have long been a proponent of safe, non-toxic skincare and have been a devoted user of the Environmental Working Group's Skin Deep® Cosmetics database for nearly a decade. Last fall, I was invited to work with Beautycounter by local mom, cookbook author, and blogger Stacy Toth of Real Everything (formerly Paleo Parents). I hesitated at first in part because I rarely wear much makeup. If you see me in snazzier duds than yoga pants, it must be a special day!
But I recalled how excited I was when I got to interview EWG researcher Nneka Leiba about the EWG Verified program. And when I attended a Beautycounter information and training event, I was super impressed and inspired by the company's commitment to social justice and to pushing the beauty industry to do better.
If I can play even a small part in people ditching toxic products for clean alternatives that perform great, that's completely in alignment with my mission in creating this website and writing about health and wellness.
The more you know, the better you can do.
Here are a few shots from Stacy's Beautycounter social where I tried out -and loved! – the products and where Stacy gave me some great pointers.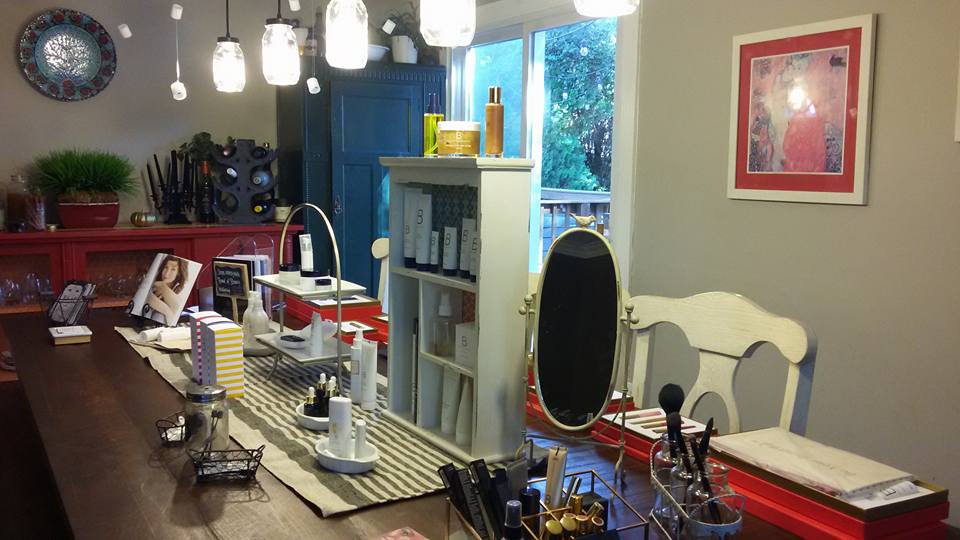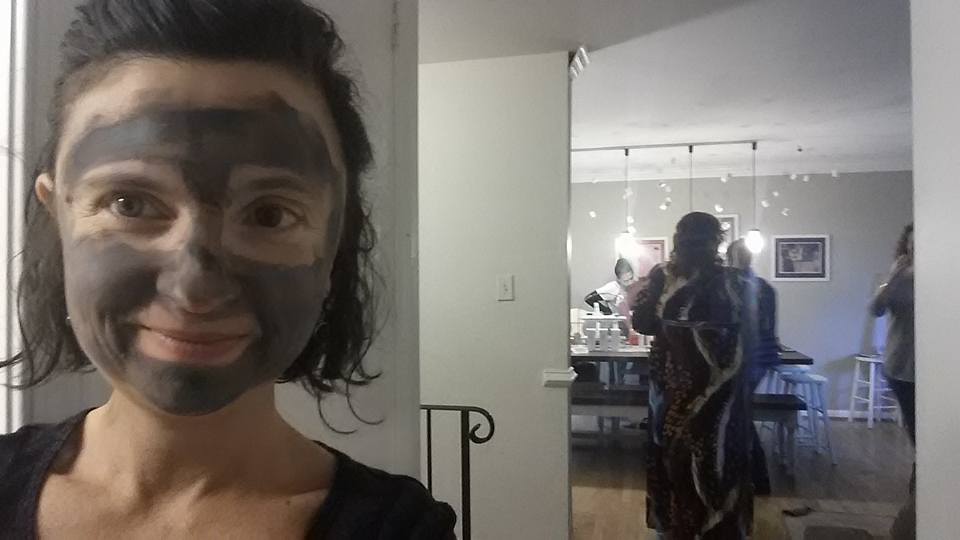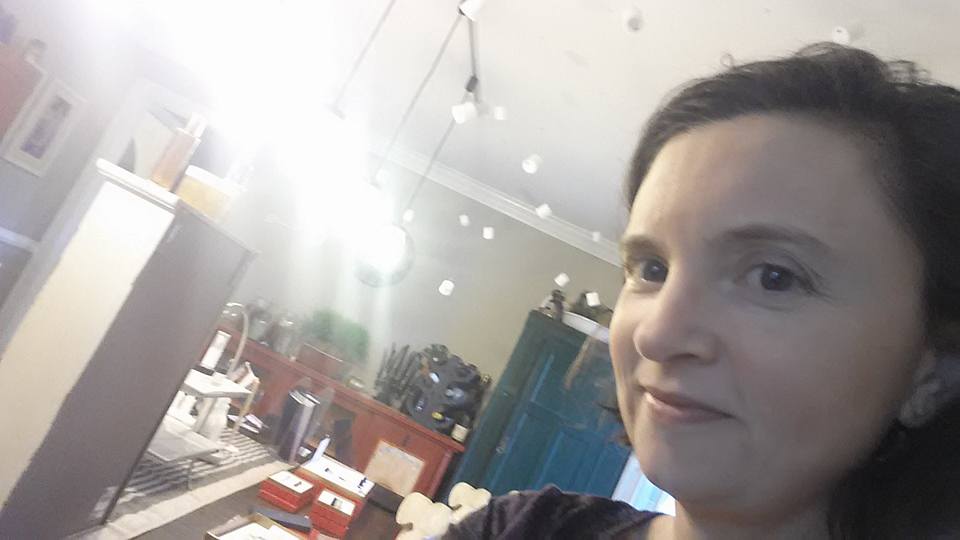 I would love to help you overhaul your makeup bag and clean up your skincare. Go check out the Beautycounter line now, and let me know how I can help!